Making Music with Barnaby Weir
Barnaby Weir of Fly My Pretties and The Black Seeds on Wellington, work and what's next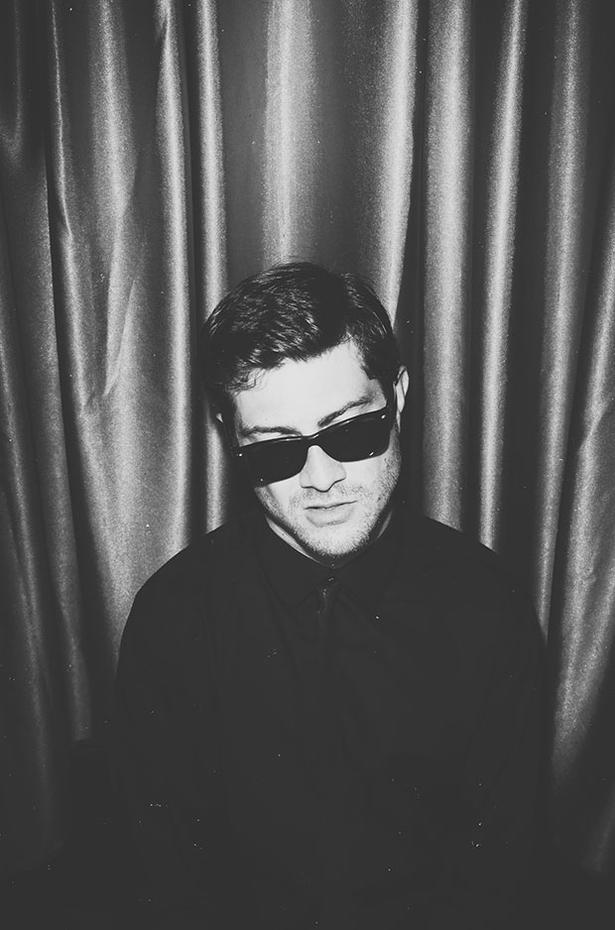 Wednesday June 24, 2015
Following Hollie Smith's knock-out performance, Barnaby Weir will headline the second instalment of Viva and Ostro's Dinner and a Show. The talented frontman of The Black Seeds and co-founder of Fly My Pretties will play a two-part show on Sunday July 12, joined by special guests from The Black Seeds and Fly My Pretties. Hosted by comedian Dai Henwood, this promises to be a fabulous night with a three-course dinner from Josh Emett, and one dish co-designed with Barnaby. We caught up with him pre-show.

I hear The Black Seeds have been working on a new album — when is this set to be released?
Haha, yes the Seeds are working on a new album, but we are not rushing it. We decided that we wouldn't release anything unless we think it's absolutely some of our best work. So there's no release date at the moment. I spend a lot of time writing new melodies and beats and lyrics these days. If it's memorable it's probably worth keeping. You can expect another absolute classic from the Seeds in the not too distant future.

What else have you been working on?
My mother owns Poquito Cafe and Tapas Bar in Wellington. I've been helping her with all sorts, from employing staff to framing art for the walls. It's fun and makes a nice change from the music. Also, I have been curating one of the Alltracks playlists for NZ On Air. I'm doing the reggae, roots playlist which has a broad range of all things downbeat, blues, jazz, soul and of course reggae and dub flavoured New Zealand music. You should give it a go, I refresh it each week.

What kind of show can we expect at Viva and Ostro's Dinner and a Show?
This Dinner and a Show is going to start off with an intimate set of tunes from myself and my talented guitarist friend, Kara Gordon. We'll keep it pretty relaxed and smooth around dinnertime and then later on we will be joined by a couple of Black Seeds and Fly My Pretties members to lift up the party vibe. We have as our special guest Laughton Kora also joining us. He has an incredible voice and can play basically every instrument you throw at him. We also have the fantabulous Dai Henwood hosting the night and he's bound to bring a few laughs and his cheeky smile.

Will you be playing tunes from both bands and some of your own songs?
Yes, we will be playing quite a big range of tunes from different versions of The Black Seeds songs and Fly My Pretties material as well as songs from my own solo album, some blues and soul numbers and definitely a good jam or two later on to get those legs moving.

What other shows have you got lined up this winter?
I don't have a whole lot lined up for winter as my focus is in the studio finishing albums, so that makes the Dinner and a Show rather special.

Fly My Pretties played just a few shows this summer, what can we expect next from you guys?
Yes, we had a really nice bunch of shows this summer including the Byron Bay Bluesfest. Our show does translate pretty well to the festival environments but before too long we will have a new theatre show and album, which is where I think our show is best suited. Because we are a big group of artists there is always new material coming together.

How has the Fly My Pretties experience changed since you started?
The main point of the show is still the same, to collaborate and showcase different talent with a spellbinding visual backdrop. But now we have so much great material, it's become a much bigger and broader experience than when we first started. I am so lucky to have worked and made friends with a range of really awesome people over the years. It still gives me a kick.

What do you love most about your line of work?
I think the thing I love most is giving people a really great musical experience that's memorable and touching and not shallow or selfish.

And least?
Waiting around.

What are some of your favourite things to do and places to go in Wellington?
Come to Poquito, 11 Tory St! Favourite things to do ... catch up with old friends over a beer or two at The Malthouse, hit a live show at San Fran Bathhouse, smash some food at Little Penang, have a cocktail at Motel, walk around the waterfront and markets on Sundays, go to the art gallery, record shopping at Slow Boat or Rough Peel Records ... also the new Bresolin is really good.

What is inspiring you right now?
Leveret Estate Syrah from Hawkes Bay, frozen Yorkshire puddings with peas and gravy, discovering new songs I like within my record collection, geeking out on my computer with the new Waves plug-in on Pro Tools and making tunes sound better, walking around Oriental Parade listening to new demos I'm making.

How will you survive winter?
Red wine, a comfy jersey, a trip to Queenstown perhaps, a big walk.

What are some causes dear to your heart?
One Percent Collective, Raukatauri Music Therapy Centre, KidsCan, Sea Shepherd.

Anything else you'd like to add?
I'm really looking forward to naming some food ideas with Josh Emett, he's the man!

• Limited tickets, $150 for Dinner and a Show from 6.30pm (or $25 for City Terrace show from 9pm). Email reservations@seafarers.co.nz or ph (09) 302 9888 to book, or to enter to win two tickets to this special performance, click here.
Share this: