The Best Of The Hong Kong Arts Scene With Local Artist Yuk King Tan
An insider's guide to art, culture and dining in this vibrant city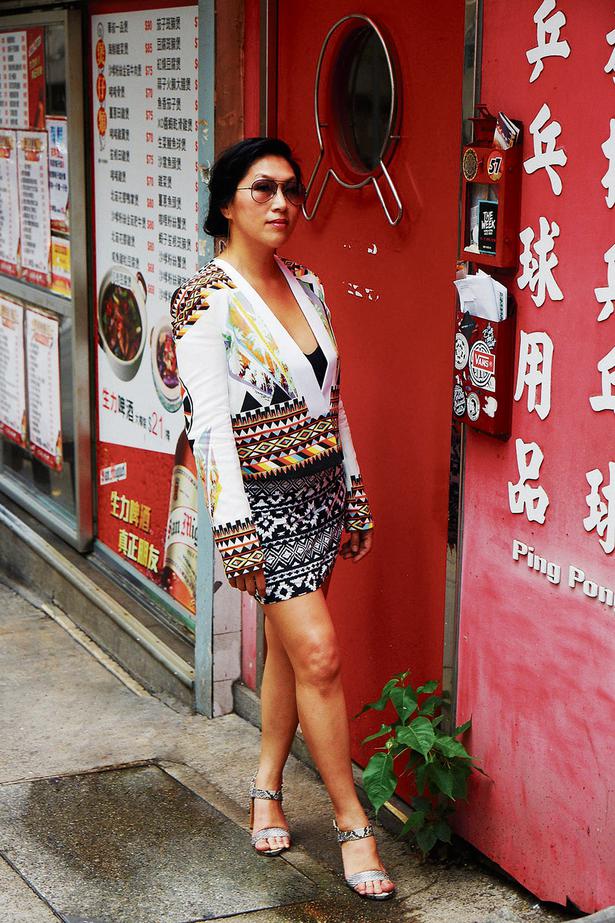 Sunday July 1, 2018
When Yuk King arrives for our photoshoot at her favourite bar, Ping Pong Gintoneria in Sai Ying Pun, she's buzzing from the night before. It was the grand opening of Tai Kwun Contemporary — Hong Kong's most significant new centre for contemporary arts, of which her partner Tobias Berger is head curator.
A local artist specialising in installation art, video and performance, Yuk King regularly attends events in support of the local art scene, which she says is thriving. Yuk King was born in Australia and grew up in New Zealand. She attended Elam School of Fine Arts and taught there for four years.
READ: The Best Design & Homeware Shopping Destinations in Hong Kong
Since moving to Hong Kong in 2005, she's had her work shown many times, most recently in a group show at Osage Gallery in 2017. "My first exhibition was at the Hong Kong Arts Centre in 1998 for a show organised by New Zealand curator Richard Dale that featured New Zealand and Hong Kong artists.
"Now I'm a hybrid of both territories and I find this dense city an inspiration every day."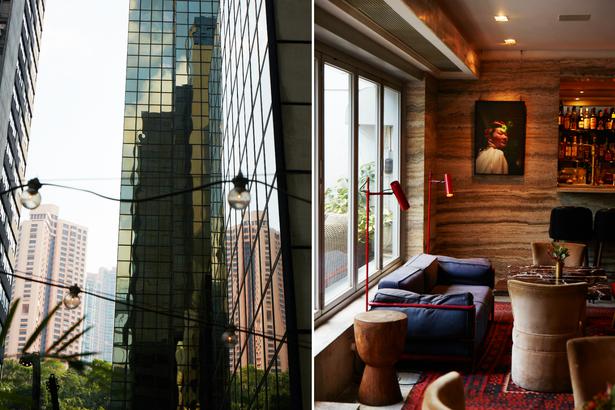 Her latest work Mountain Project explores politics in Hong Kong pre-handover, framing the history of the city through Kowloon's nine famous mountains known as Nine Dragons, which will show at Starkwhite Gallery next year.
Hong Kong to me is… an intersection of competing commercial, political and philosophical ideologies within a complex and sometimes hidden structure. I love mega-metropolises. Hong Kong is the ultimate skyscraper uber-city, yet it still surprises tourists that most of the urban environment is surrounded by mountain ranges and parkland overlooking the South China Sea. The challenging East and West contrasts and the fast-paced arrhythmic heart of the town make it unique and compelling.
READ: A Hong Kong Design Firm With Bright Ideas for Apartment Living
The landscape of the arts scene… has changed dramatically and it's amazing to be part of that. Hong Kong is establishing itself as the commercial centre for arts and culture with major global galleries moving here. The ambitious M+ district in Kowloon opens soon, the refurbishment of the Hong Kong Museum of Art will be completed and the cultural neighbourhood of Tai Kwun is adding new spaces dedicated to contemporary art, music and performance. Younger Hong Kong artists are showing far more in new local and international galleries and at Art Basel Hong Kong. It's an exciting and incredibly busy time.
A typical weekend for me is… seeing as many exhibitions as possible and trying out new places. I like to burn off all that late-night activity in the weekend by hiking or swimming, meeting family and friends for lunch at a new restaurant and then going further afield to shows in industrial warehouse galleries in Aberdeen or Kowloon Tong.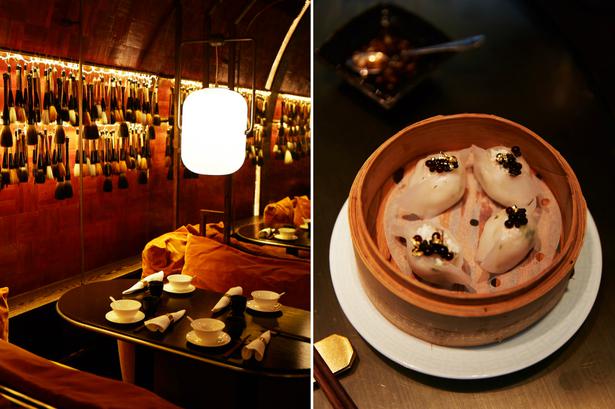 I live in a renovated industrial warehouse in Chai Wan… and have a large, fantastic art studio. I love my area as I can walk to a beach. I also have high ceilings — rare in Hong Kong — with a separate art space overlooking the industrial harbour. Quite a few designers and artists live close by, yet it's a densely filled local Chinese neighbourhood.
My favourite area of the city is... I love to hike and have a long-ranging art project about the famous nine mountains of Kowloon. In Chinese mythology every mountain contains a dragon and Kowloon is a transliteration of Nine Dragons (Kow: nine; Loon: Dragon). I'm drawing and photographing the series of 'dragon' mountain ranges so my favourite activity is hiking up to the top of Lion Rock Mountain. Its become an infamous site in Hong Kong's history and also an incredible way to see the city from the clouds.
READ: Where to Eat & Drink In Hong Kong
A special Hong Kong activity is... riding a sleek speedboat or a traditional wooden junk boat to find the perfect place to swim and kayak. Afterwards, sailing to an outlying small fishing island or floating village like Tai Po – affectionately nicknamed the Venice of Hong Kong – where you can handpick your own live fish from the seafood tanks for the freshest preparation of dinner at an outdoor village fishing restaurant.
10 Highlights From My City:

1. Kam Tung Kitchen in Shau Kei Wan specialises in the traditional cuisine of the Tanka people, who live on boats, serving speciality seafood dishes and dumplings you won't find elsewhere, in a laidback traditional restaurant

2. Dragon's Back Hike is a short and sweet urban-to-coast hike. Or take a quicker hike ending at Big Wave Bay or Shek O. You often see elderly people and families hiking as they "baai san" or "visit the mountains", where they burn incense and pray to their ancestors

3. Fook Lam Moon for classic dim sum and home-style cooking with a luxurious edge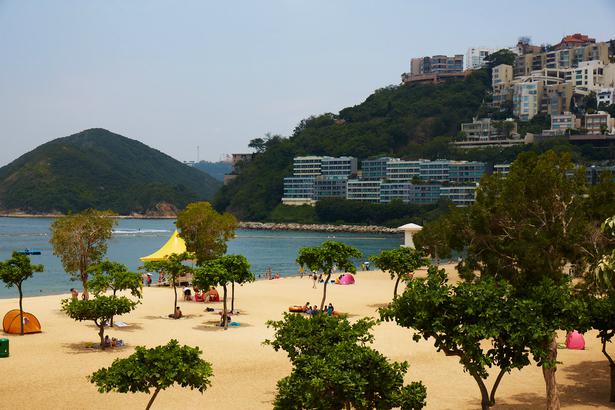 4. San Xi Lou in the Mid-Levels. Hot Pot is entertaining and this is a Szechuan restaurant, which means some dishes are searingly hot. It's a true cathartic taste sensation

5. Pedder Building, HQueens, and 50 Connaught Road Central house most of the international galleries in Central. Independent galleries include Para Site Art Space, Gallery Exit, Blindspot, and Empty Gallery
6. Mott 32, Central is a glamorously styled upscale Chinese restaurant that does a classic dim sum with a twist.

7. Duddell's, Central has a very good Cantonese fine dining restaurant, but the best part is checking out their small gallery and mini library space and having cocktails in the outdoor lounge bar upstairs.
8. Lounge around and grab a drink: some of my favourites are Foxglove, The Envoy, and Ophelia.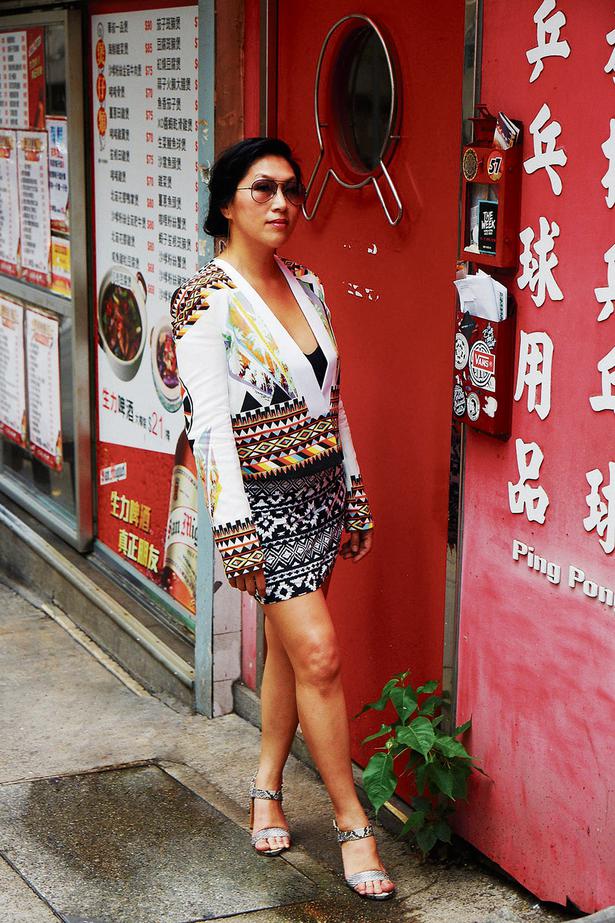 9. Meen and Rice, The Pulse. Don't get stuck in Central or TST, take a taxi to any of the beaches in the south-side of Hong Kong Island. Try The Pulse where many restaurants, like Meen and Rice, face Repulse Bay beach. This a great way to have a Chinese meal and end up walking along the white sandy beach towards a fun nightcap.

10. Sevva, Central or Sugar, Taikoo Shing or Café Gray, Upperhous are perfect if you want an after-work quick drink at a rooftop bar with a famous view. Sip while you take photos.
Share this:
More Culture & Travel / Going Places