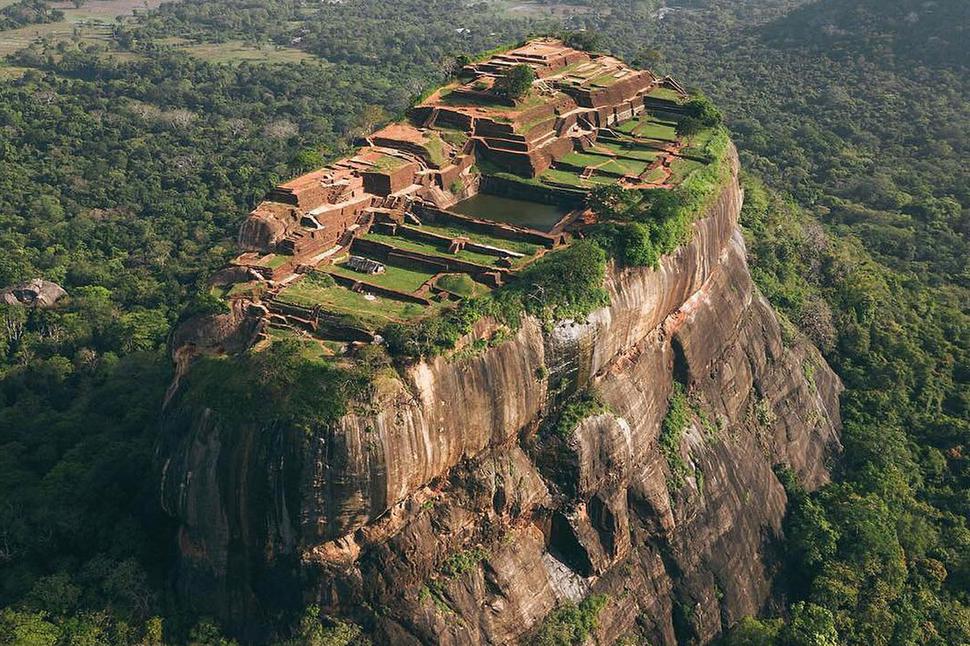 The Best Places To Travel Solo & Explore The World Alone
Ditch the excess baggage this season by choosing to go it alone
Tuesday June 19, 2018
To be a successful solo traveller, you've got to really enjoy your own company.

From averting fellow diner's eye contact when eating alone in a restaurant, to purchasing just one ticket to a foreign film showing at the cinema, it can be a little scary when thinking of ways to fill the day sans friends, your S.O or family.
But like the two sides to every coin, there's an upside to travelling unaccompanied.
You can be the architect of how your trip plays out — from what time to wake up, to where to eat or how to spend the day — that's 100 per cent up to you. No waiting for friends in the bathroom, wishing they didn't sleep so late, or dictate the fact that you can't eat anywhere that's not gluten-free.
Whether you're in for an extended sojourn or a fleeting break, we've compiled our favourite cities to travel solo.
LOMBOK AND THE GILI ISLANDS, INDONESIA
Unlike its hugely popular and tourist-heavy cousin, Lombok and the Gili Islands offer welcome relief from Bali's bustling beaches. Boasting sprawling beaches and turquoise blue waters, Lombok and its surrounding islands make for an idyllic spot to book an instructor to teach you how to surf, snorkel or dive. When you've had enough of the watersports, head inland and explore the rice paddy fields by scooter, or venture up to the Gunung Rinjani volcano. No doubt you'll be hot and bothered after your hike, so take a dip in the waterfall or ease tired feet in the natural hot spring.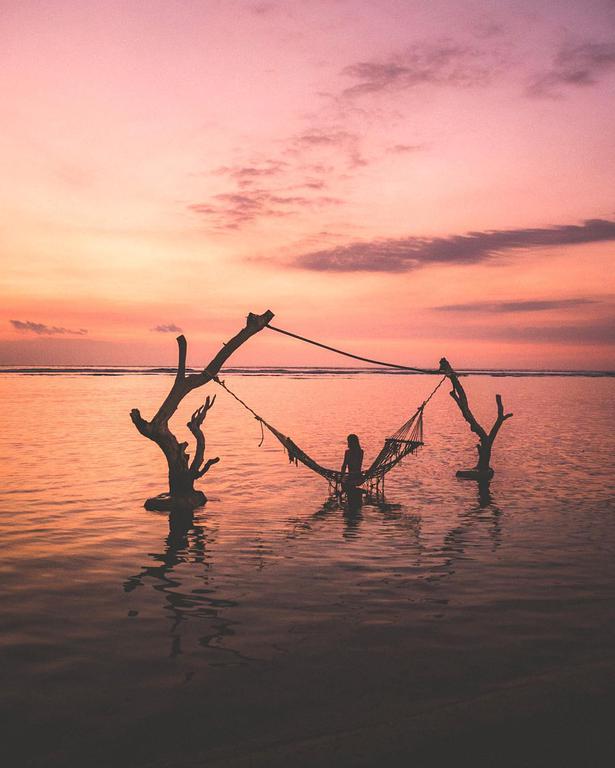 NEW YORK CITY, U.S.A
Live out your very own Carrie Bradshaw fantasy by booking an Air BnB on the Upper East Side of New York City. There's plenty to see and do on a solo sojourn — traipse your way through the Guggenheim or The Museum of Modern Art, watch the screens in awe in the middle of Times Square, take a leisurely stroll through Central Park, or catch the ferry to see the Statue of Liberty in person. When hunger strikes, stop into one of the many gourmet food markets for a bite to eat, or park up at a roadside cafe for your caffeine fix.
HOKKAIDO, JAPAN
Locals in Hokkaido, Japan, are known for being incredibly friendly, especially to those who are travelling alone. But that's not all the hospitable city has to offer. Located in the northern most part of Japan, Hokkaido is known for its Sapporo beer, and incredible scenery. If you're a keen hiker, skier, or bird watcher, then add Hokkaido to your list, stat.  
HAVANA, CUBA
Famous for its 1950s Chevys, copious cigar merchants and candy-coloured buildings, Havana's capital Cuba is a must-visit for any solo traveler. Explore the markets and shop fronts on foot, or hire the kind of car your dad would dream of having and cruise the palm-lined roads. Cuba's low crime rate means the city is safe to visit alone, although you'll want to be cautious about leaving any bags unattended, just in case.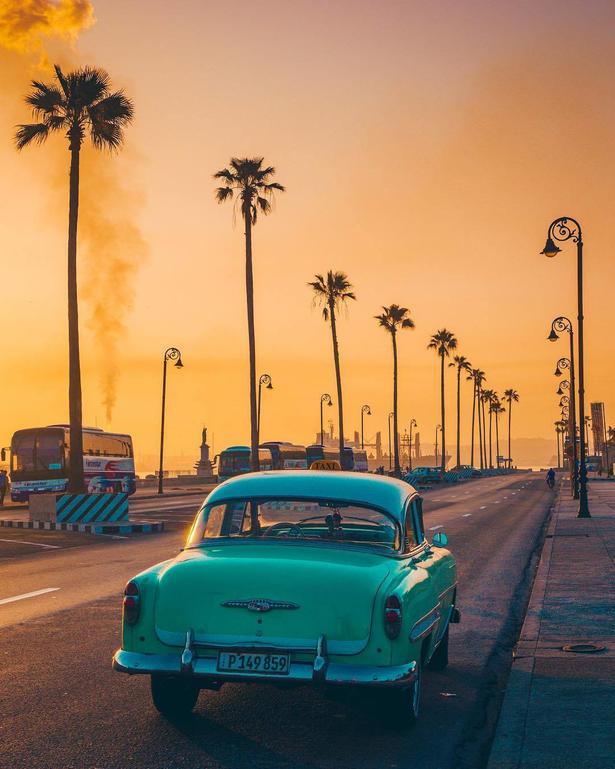 COLOMBO, SRI LANKA
Having grown in popularity in recent years, Sri Lanka is included on this list for very good reason. The country is home to the world's most picturesque tea plantations, ancient cities, sprawling forests and mountains. Colombo, the capital, proffers some of the world's most beautiful coastal beaches. Reserve your stay in one of their quaint resorts, and park up on the beach with a book for some well-deserved solitude. If the mood takes you, secure your spot on a guided tour and dive into one of the cities' azure blue lagoons. For a truly authentic experience, try a homestay so you can mingle with the locals. 
COPENHAGEN, DENMARK
Situated alongside the Nyhavn, a 17th century waterfront canal, Copenhagen is compact enough to explore on foot or by bike. The city is brimming with cycle paths, meaning the CBD is easy to navigate alone. While the day away in an art museum, or make new drinking buddies when out to explore the cities low-key nightlife. In summer, park up on a beach with your Kindle or take a dip in one of their harbour baths.
RAJASTHAN, INDIA
It's easy to see why Rajasthan is one of the most Instagrammable locales in the world. Teaming with old-world forts and lofty palaces, a trip to Rajasthan will have you snapping up a storm. Navigating your way between Udaipur, Jaipur, Jodhpur and Jaisalmer is easy for intrepid travellers — book a train ticket or private bus to get you from A to B. Your wallet will be happy, too, Rajasthan offers plenty of inexpensive places to stay and eat. If you're travelling in October or November, you're in luck, make sure you head along to the Camel Fair in Pushkar.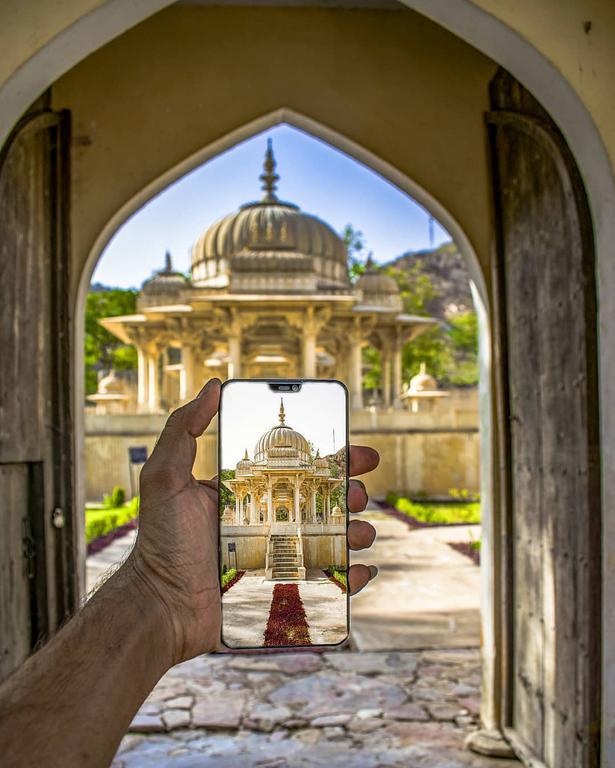 HO CHI MINH CITY, VIETNAM
According to Lonely Planet, Vietnam is one of the most female-friendly countries in South East Asia. Formerly known as Saigon, Ho Chi Minh City is one that never sleeps. The balmy metropolis boasts a safe and vibrant environment to explore solo, from the bustling markets and French colonial landmarks, through to historical Vietnam War tours — this is one city that truly has it all for the unaccompanied traveller.
CINQUE TERRE, ITALY
Embrace the slower pace of life in Italy's seaside town of Cinque Terre. Comprising painted villas and cobblestone roads, the town spills over a cliffside, down towards a picturesque beach below. A tranquil spot for an Italian aperitif (Aperol Spritz, anyone?), Cinque Terre seduces even the most seasoned traveller back time and time again.
SAN JOSÉ, COSTA RICA
There's a reason why Costa Rica ranked number one on the Happy Planet index. Adventure junkies will be spoilt for choice in the capital city of San José, with a multitude of national parks to explore, legendary surf beaches, water sports, zip lining, and an active volcano to hike up. You'll be far too busy to be lonely, in between getting your adrenaline fix, you can take solace on one of the beautiful beaches lining the West Coast.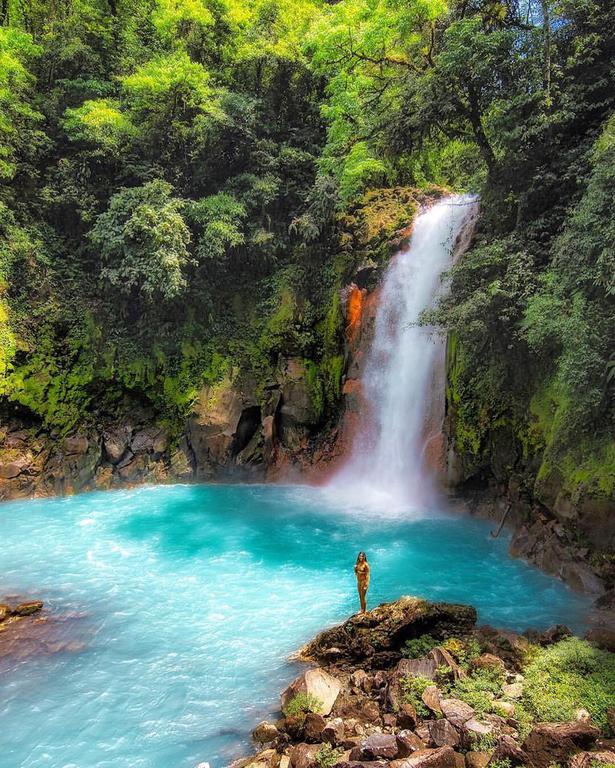 SIEM REAP, CAMBODIA
Your journey of selfies and self-discovery finishes at Angkor Watt in Siem Reap, Cambodia. It's hard not to feel spiritual when walking the grounds of the largest religious monuments in the world. Erected in the 12th century, the temple sanctuary is a UNESCO's World Heritage site and offers Buddhists the world over a haven to worship.
Share this: