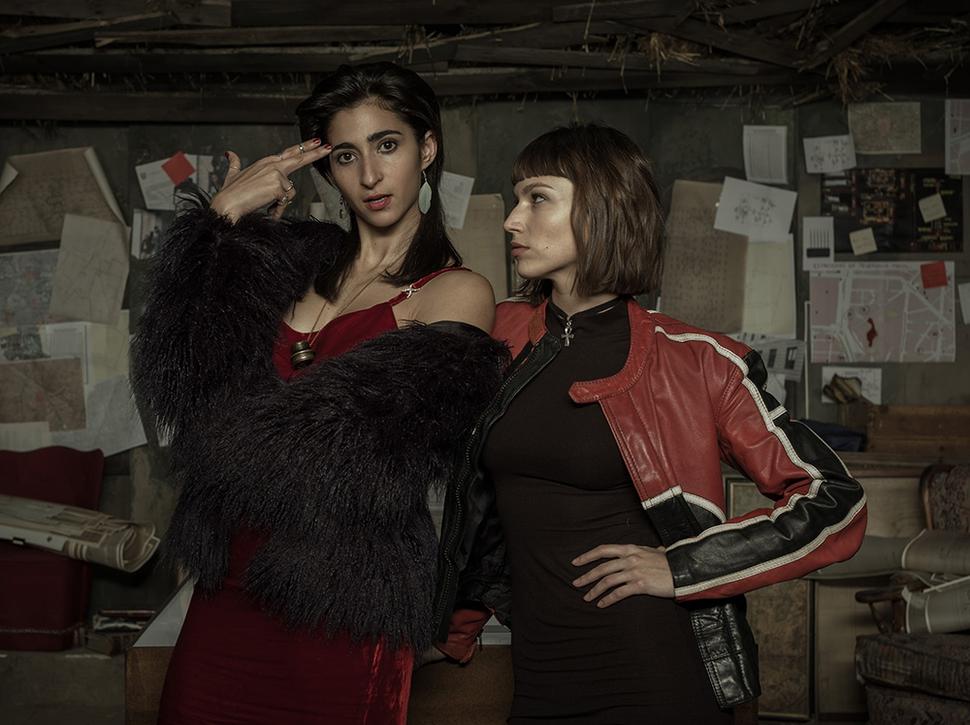 Binge-Worthy Netflix Shows To Get You Through Winter
The Viva team's top picks for ultimate indoors viewing marathons
Tuesday July 3, 2018
Arrested Development 
It's hard not to fall in love with the characters of a wealthy dysfunctional family. I find myself coming back to re-watch past seasons, but am looking forward to finally watching the new season just released on Netflix.
— Dan Ahwa, fashion editor
RuPaul's Drag Race 
RuPaul's Drag Race has everything you need for addictive viewing and there are three seasons of it available on Netflix, so you can get properly stuck in. The contestants are funny and full of drama, they make their own costumes, the celebrity guest judges are properly famous, i.e Debbie Harry, Lady Gaga, Christina Aguilera. Then there is RuPaul herself, who is hilarious, bitchy when appropriate, but ultimately a loving mother hen who ends each episode with the mantra "If you can't love yourself, how the hell you gonna love somebody else?".
LOVE also makes for easy-on-the-eye viewing. Los Angeles looks amazing as does the lead actress Gillian Jacobs who plays scratchy love interest Mickey. Part of the show's charm is how flawed, and sometimes downright mean, the two leading roles are. Mickey dates Gus, played by actor Paul Rust who also co-wrote the show and may explain why his Woody Allen-esque looks made it past the casting stage. Ultimately Love triumphs in the final series and even if the leads can be abrasive and annoying, there are sweet supporting characters like the Aussie flatmate of Mickey played by Claudia O'Doherty and Gus's band of musicians who he writes movie theme tunes with. 
— Rebecca Zephyr Thomas, photographer 
Money Heist 
I am currently binge-watching the crazy good Spanish subtitled series Money Heist (originally titled La casa de papel) which follows a group of outlaws who plan to pull off the world's biggest heist. It's one of the most enjoyable and heart racing shows I've seen in a long time and will keep you going for a while with two long seasons of episodes — that is if you can manage to not watch it all at once. Plus, I swear it's helping me learn Spanish. 
— Sarah Downs, writer 
The Americans
Having got to the end of this great drama about Russians planted in America as spies, I feel like starting from the beginning again. The 1970s and 1980s suburban period detail are brilliantly realised and the "illegals" and their F.B.I neighbour are compelling characters, as times move from post-cold war thinking to the age of perestroika. It's compelling stuff, without the histrionics of Homeland.   
 — Janetta Mackay, beauty editor
Please Like Me 
It covers some pretty heavy topics, but somehow Please Like Me — a charming series written and starred in by Australian comedian Josh Thomas — remains a nice comfort on a dreary day. It follows a group of friends and flatmates going about their everyday lives, while dealing with issues around relationships, family, and mental health in a really real, relatable way (plus, Josh has a very cute dog you'll fall in love with).
— India Essuah, writer
Mad Men
Bust out your best excuse and cancel your plans — there are seven seasons of Mad Men calling your name. The critically-acclaimed, impossibly stylish show offers a smart look at the best (the 1960s fashion, the cars, the endless day drinking) and worst (misogyny, racism, sexual harassment) of the era. Be prepared for several judgy 'Are you still watching?' questions from Netflix once you jump aboard this addictive train. 
— Saru Krishnasamy, digital editor 
Evil Genius 
Evil Genius is absolutely worth a watch. The Netflix mini-series follows the true story of America's most diabolical bank heist – and I guarantee you'll sit and watch all four episodes in one sitting.
I also love Santa Clarita Diet — this show is hilarious and sees Drew Barrymore transform from all-American realtor to flesh-hungry zombie. It's totally outlandish but I was addicted after watching the first episode.
— Ashleigh Cometti, commercial editor 
Share this: