Book Club: Slow Fashion by Safia Minney
The founder of Fair Trade label People Tree has released a new book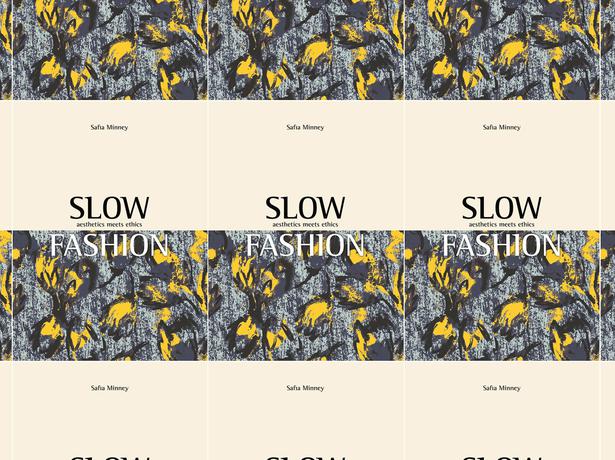 Friday April 22, 2016
Since launching the sustainable and 100 per cent Fair Trade fashion label People Tree in 1991, Safia Minney has become a leader in the ethical fashion movement. Now she shares her knowledge and experiences in this insightful new book, Slow Fashion: Aesthetics Meets Ethics, highlighting the people and brands behind the ethical fashion movement.
As well as those behind eco-led boutiques around the world, sustainable designers and conscious dressers, Safia also talks to other ethical fashion pioneers including founder and creative director of Eco Age Livia Firth, designer Zandra Rhodes, model Lily Cole and director of the documentary The True Cost, Andrew Morgan.
For Safia, the book is about inspiring conscious consumerism and showcasing that sustainable and ethical fashion is not a niche - plus offering practical ways to bring slow fashion into readers' lives.
"I think it's pretty scary when we start talking about slavery in the supply chain or female rights violations or child labour. But to see that there are so many practical solutions around us, and it's not that difficult to get involved in to promote change in the opposite direction," she told i-D, "I hope people will be really excited, and I think we'll see in the next few years more and more courses that are aimed at and geared towards getting sustainable brands and designers off the ground.
Watch more from the launch of Slow Fashion in London:
Share this:
More Culture & Travel / Staying In