Book Club: What Some Of New Zealand's Creatives Are Reading Now
The "pulpiest of pulp", an incredibly soothing cookbook, and other recommended readings
Tuesday Nov. 16, 2021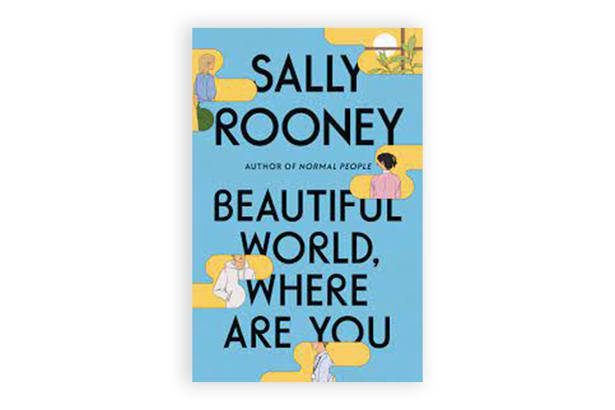 Beautiful World, Where Are You by Sally Rooney
"A few days ago I wandered into the wonderful Shakespeare and Company in Paris and picked up Sally Rooney's new novel Beautiful World, Where Are You.
I was giving myself a hard time for not picking up something more challenging, but this book is simply beautiful. If you've read Sally Rooney's other novels you know the pace and tone. The world she creates is very intimate, looking at the domestic lives and inner worlds of writers, families, Irish women. What's not to love really? This book is filled with astute social commentary and I am always refreshed to read something that is completely modern and not ashamed of the fact, she simply puts down the real-time experience of women today.
My feeling about wanting to read something more serious and being hesitant about reading modern fiction is, funnily enough, mirrored by the sentiments of the protagonists — one friend laments to another that too few of us spend enough time on the serious things: trying to figure out how to make the world a better place. And when we do spend time figuring out how to help the world, we always come back to what interests us the most; sex and friendship. She somehow manages to relate this to lost languages and civilisations of the late Bronze Age. That here we are, all this time later, our humanity, still surviving off the fumes of pleasure from which sex and friendship make life worth living for. I love that." — Lili Sumner, model and film-maker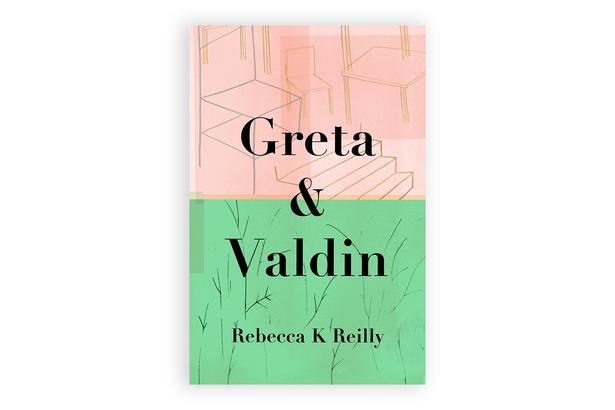 Greta and Valdin by Rebecca K. Reilly
"I just finished reading Greta and Valdin by Rebecca K. Reilly. Set mostly in Tamaki Makaurau, with a cast of characters that felt instantly real and very relatable, it was funny and smart, and the kind of book that keeps you up way past your bedtime — you want to keep reading it, but you don't want it to end." — Rachel Easting, fashion designer and co-founder of Twenty-seven Names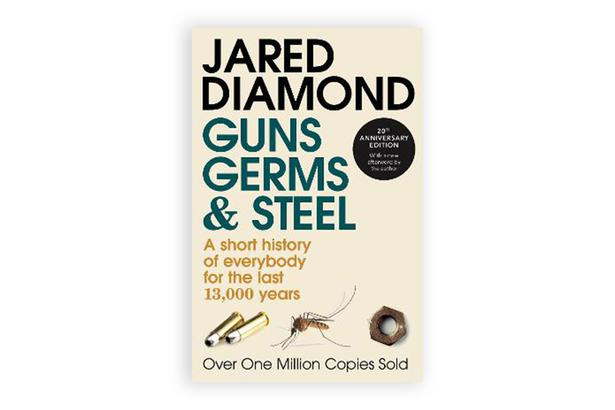 Guns, Germs, and Steel: The Fates of Human Societies by Jared Diamond
"The book is a non-fiction history book. I previously read Sapiens by Yuval Horari and this is similar. It looks at civilization over the last 13,000 years and focuses on how some civilizations have come to conquer others and the reasons why. I have found it super-interesting recently because part of the book looks at civilisations that have succumbed to disease and pandemics. I have found it comforting in a way to read right now because it gives perspective about what humans have survived over their existence and this pandemic is not the first." — Wynn Crashaw of fashion label Wynn Hamlyn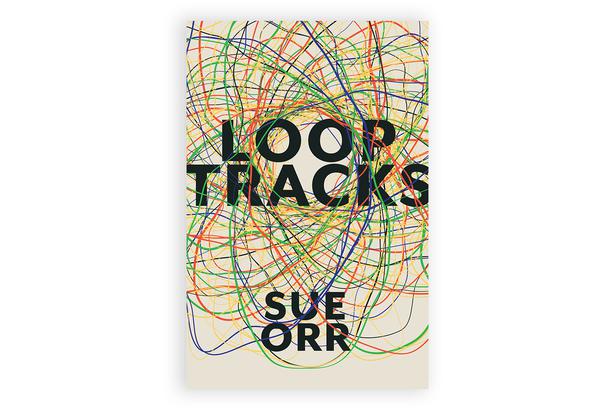 Loop Tracks by Sue Orr
"I have been reading Loop Tracks by Sue Orr. Reading Sue's work feels a little like listening to the stories of an aunty. I read Loop Tracks way into the night, to the detriment of my sleep patterns, because I felt so engrossed in the characters' lives. It is also a really beautiful portrait of a grandparent and grandchild relationship." — Airini Beautrais, author of Bug Week: & Other Stories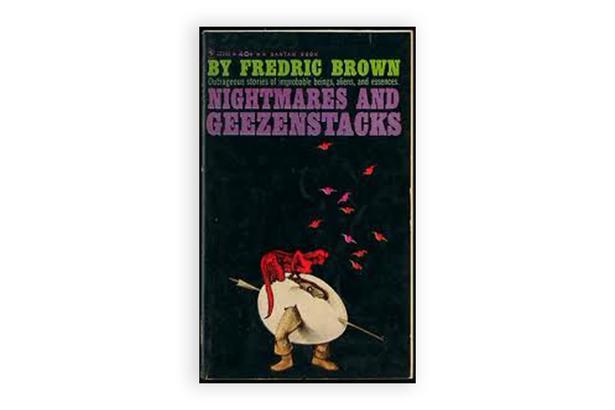 Nightmares and Geezenstacks by Fredric Brown
"I am reading Nightmares and Geezenstacks — a 1961 short story collection by Fredric Brown. This is the pulpiest of pulp, with many pieces churned out for magazines in the 1940s and 50s. Some have not aged well. Others are bad no matter what decade you're in. But like all great pulp it's just a huge amount of fun to read. Also, Nightmare in Blue has a last line that straight-up punched me in the face. I had to reread it to comprehend the full horror, and I'm still reeling." — Jack Remiel Cottrell, author of Ten Acceptable Acts of Arson: and other very short stories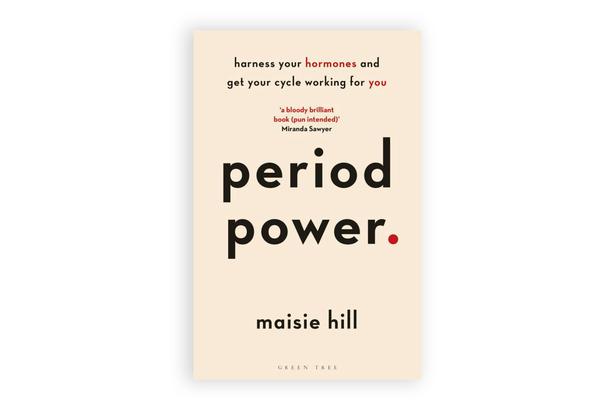 Period Power by Maisie Hill
"This book was so interesting and I feel like it should be mandatory for young women to read. I learned a lot more about myself from reading this than I remember learning at school when we had a small lesson about a woman's reproductive system when I was about 10. It's an in-depth read about our hormones, what they do, why we react the way we do and how we can look after ourselves in various stages of our cycle. For me at 35 years old, I thought I knew the basics, but I really did not. After reading this book I feel a lot more clued up about women, how special we are and how complex our bodies operate every single day. I believe our tane can appreciate the learnings from this book too. (Thanks to Claire for the recommendation.)" — Ngahuia Williams, director of N Management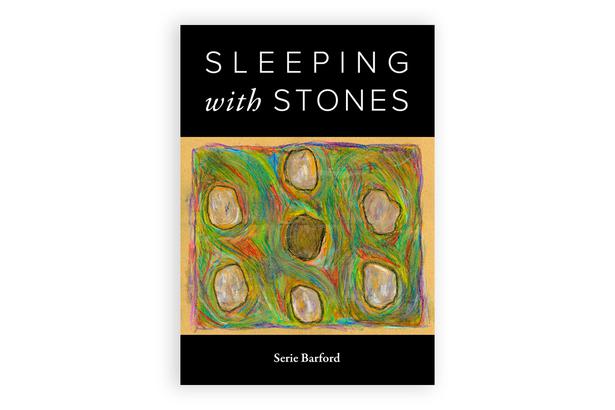 Sleeping with Stones by Serie Barford
"I read this book in one sitting, lying on the beach at Karekare, sun on my back, wind whipping black sand onto my face and into the crevices of the book. At first I was annoyed, but as I read Serie's poems, many of them referring to the ocean, to sand, to nature, as I reflected on both of our origins being from the sea and sand of Samoa, I thought it rather fitting.
The poetry in this book is laden with the grief of losing a loved one. Serie's grief follows the four seasons, dives into dark spaces, down to the deep bottom of a waterfall, then rises into the sky to behold Masina (Samoan word for the moon), the stars, the sun. I was struck by the electricity of Serie's imagery. With only a few words, a turn of a phrase, she can draw you in, hold you there with her in the blackness, then gently guide you out into summer's light, along with her." — Faith Wilson, founder of Saufo'i Press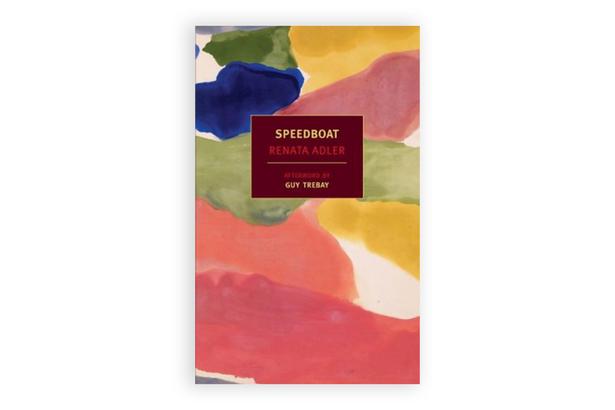 Speedboat by Renata Adler
"Is this a novel? A bunch of essays? Or just a fragmentary, evocative, funny and very astute meander through 70s America? I don't know but I just loved this beautiful little book and often found myself rereading passages just for the sheer pleasure of the words." — Kate Sylvester, fashion designer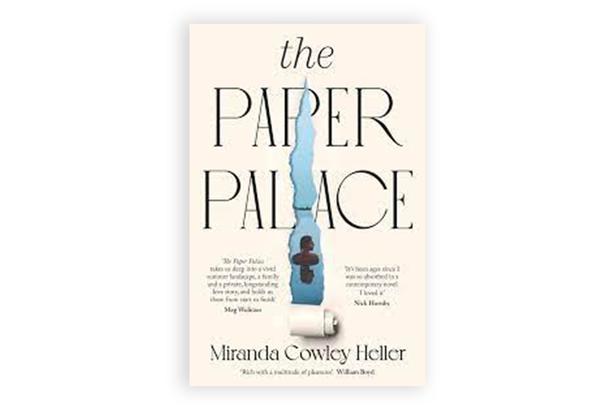 The Paper Palace by Miranda Cowley Heller; Things I learned at Art School by Megan Dunn; All Who Live on Islands by Rose Lu; Homecooked: Seasonal Recipes for Every Day by Lucy Corry
"Lockdown lethargy. Pandemic brain. Whatever you want to call it the symptoms are the same: A very short attention span. Weeks ago, I was able to lose myself in Miranda Cowley Heller's The Paper Palace — a beautifully written affair with a plot pivot that creeps up on you like a bad man in the night — but right now it's all about the short essay. I'm concurrently dipping into Megan Dunn's Things I learned at Art School and Rose Lu's All Who Live on Islands because this country is a village and local nonfiction is so voyeuristic. Also, cookbooks, because the best are so incredibly soothing. Wellington-based Lucy Corry's Homecooked contains some of the most relatable recipe prefaces I've read. Sample sentence: "Summer food is the stuff you eat in your togs." — Kim Knight, feature writer and Canvas restaurant critic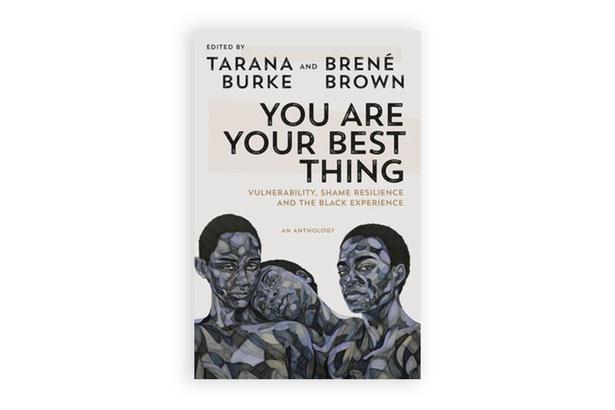 You Are Your Best Thing: Vulnerability, Shame Resilience and the Black Experience edited by Tarana Burke and Brene Brown
"I've hyped this book to everyone in every Zoom I've had during lockdown because it's the perfect read for the imperfect times we find ourselves in, and the writing, good goddess, the writing! Every essay is stunning — raw, despairingly glorious, shifting voices and shifting tenses, about as close as you'll get to capturing the feeling of that yonder point on the horizon.
I note the horizon because I believe these essays build on top of each other towards a point of return and renewal; for a cultural mixtape that deals in generational heartbreak there's an undeniable thread of hopefulness, you want more of it, to be as strong as these lived experiences even when they bring you to tears. Some written truths go beyond the available framework of language because they move something within you, or they move something beyond you that forces a new perspective — this is one of those special reads that invites re-reading, and like I said, a lot of hyping." — Courtney Sina Meredith, poet, playwright, author
Share this: