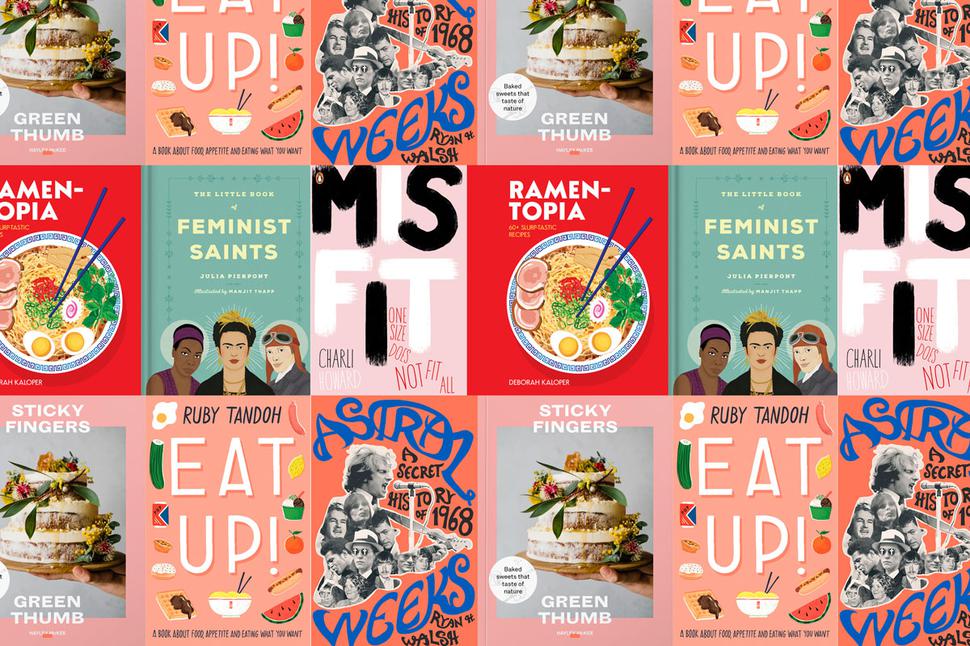 Book Club: What to Read This Weekend
The books we've loved reading, cooking and learning from lately
Friday March 30, 2018
Spend a quiet weekend cosied up with a good read or cookbook to relax and refresh your mind. These are the best new releases we've come across lately in the world of music, food, and illustration.
The Little Book of Feminist Saints
By Julia Pierpont, illustrated by Manjit Thapp, published by Penguin Random House, $30
Learn about 100 of history's most ground-breaking women in this vibrant collection of biographies accompanied by colourful portraits of the selected "saints". Created by acclaimed writer Julia Pierpont and talented illustrator Manjit Thapp, this brilliantly curated collection will add a potent dose of inspiration to your bookshelf.
Among the authors, activists, artists and more, there are bound to be names you know well, along with new discoveries to be made. Malala Yousafzai, Michelle Obama, Maya Angelou, Nina Simone and Gloria Steinem are just some of the incredible women featured — spend a few moments flicking through it each day and let your ambitions soar to new heights.

Sticky Fingers, Green Thumb
By Hayley McKee, published by Hardie Grant Books, $30
Before any recipes are shared in Sticky Fingers, Green Thumb, Haylee McKee leads you on a stroll through her "baker's garden", highlighting the flavour notes and uses for herbs, flowers and vegetables that feature throughout the book. She doesn't add them for novelty's sake: she believes these fresh ingredients are often under-utilised in baking and has set out to show you just how interesting they can be.
If it's zucchini you're overloaded with for example, she suggests swapping endless fritters for her coffee, banana and zucchini loaf, topped with a drizzle of butterscotch. Parsnip is celebrated in spiced parsnip and blossom cake, avocado and peas are turned into sweet little biscuits, and it's revealed that the secret to the best, softest brownie is the addition of miso eggplant. Who knew? 
READ: Beetroot and Rose Truffle Cake Recipe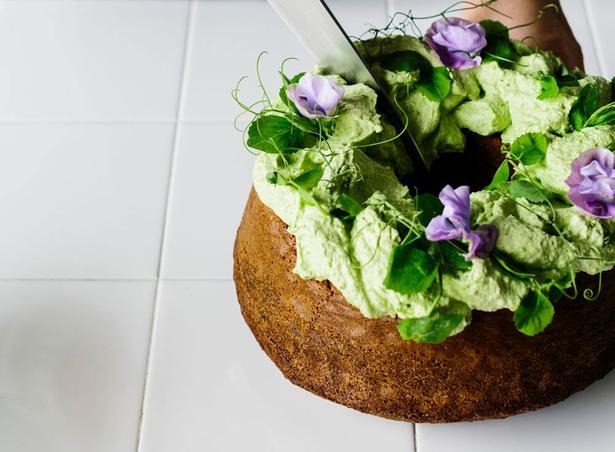 Astral Weeks: A Secret History of 1968
By Ryan H. Walsh, published by Penguin Random House, $27
Dive into the chaotic world of Boston in the late 1960s and meet many of the intriguing characters who made up its counterculture. It was author Ryan H. Walsh's love for Van Morrison's legendary album Astral Weeks that got him researching this novel. Presented as the backstory to Astral Weeks, the book is almost like a scrapbook, linking seemingly disparate worlds within the city.
Whether you're a fan of the album or not, there are enough well-known names and faces to keep things interesting. The Velvet Underground, commune leader Mel Lyman and James Brown are all mentioned, and Ryan managed to speak to all the musicians who played with Van Morrison while he was in Boston but couldn't speak to the man himself. "Even after turning over every rock and learning everything I could, the album still seems unknowable to me," he told the Boston Globe.
Eat Up! Food, Appetite and Eating What You Want
By Ruby Tandoh, published by Allen & Unwin, $33
Don't be fooled by Eat Up's cute cover; inside you'll find a biting critique of food snobbery, the "wellness" movement and almost anything else that sucks the enjoyment out of eating, drinking and snacking.
A talented writer, journalist and former Great British Bake Off finalist, Ruby Tandoh draws widely from pop culture, interesting research and her own life to explore emotion, deprivation, class, culture and appropriation through the lens of food. Ruby's words help to remind us that there's no shame to be had in eating whatever you damn well please. 
READ: The Latest Week's Bite-Sized Food News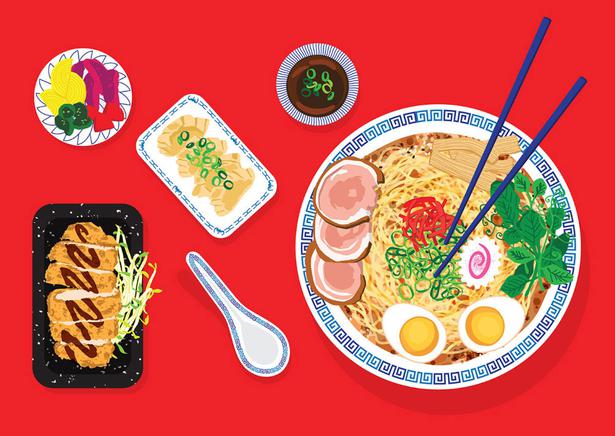 Ramen-topia
By Deborah Kaloper, published by Smith Street Books, $35
Summer will be missed, but one good thing about the change in season is the opportunity to chow down on bowls of delicious ramen without overheating. This book will teach you to make your own noodles, many types of broth, and fill you in on the freshest, spiciest ingredients to top that soup with.
Bright illustrations by Alice Oehr accompany many of the recipes, which include vegan and vegetarian bowls as well as more traditional options. We reckon mastering the perfect ramen recipe will get you through many a harsh winter. #sendnoods
Misfit
By Charli Howard, published by Penguin Random House, $37
After struggling to break into the modelling industry, dealing with ruthless agents and photographers, and suffering mental illness, Charli Howard decided enough was enough. She called out her agents on their constant pressure, "refusing to feel ashamed" for not being smaller than a size 6 (as they asked), spurring the next phase of her career. She's still a model, with a more accepting agency, and has garnered a massive social media following for her body-positive posts and unretouched photos.
Her ability to turn negative experiences on their head has seen her write a book about what it's like to deal with eating disorders and mental illness, which have been present for most of her life. Detailed and honest, the book begins with a warning to those who may find the issues too close to home, gently advising them to wait until they're ready to read it. The book serves as a reminder that as with anything, there are inevitable lows that come along with the glamour of the industry, some of them scarily intense.
Share this: