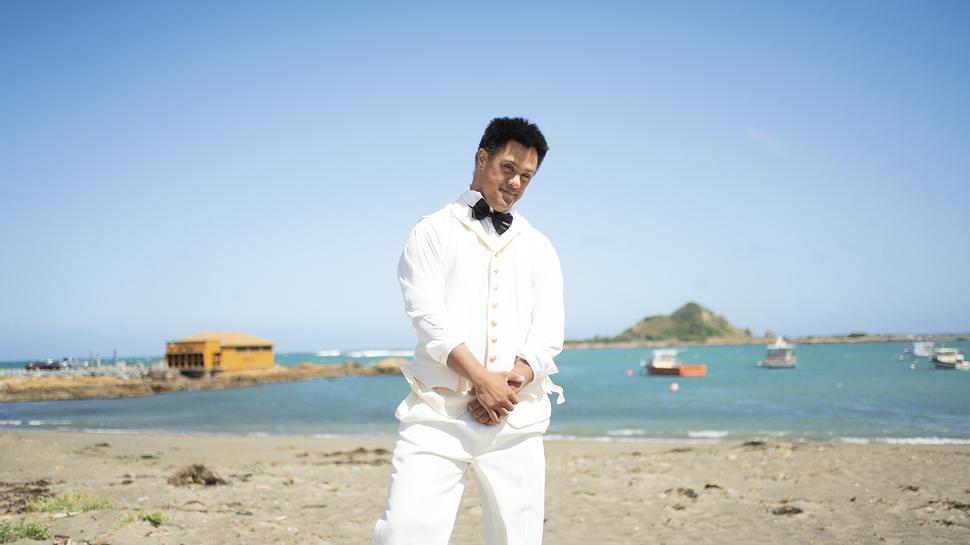 Boosted X Moana: The 15 Projects That Need Your Support, From A Poetry Press To Filmmakers & Musicians
The month of October sees 15 Pasifika-run crowdfunding campaigns live on Boosted, calling New Zealanders to rally around Pasifika creativity and the Pacific Arts
Sunday Oct. 10, 2021
Following on from its call-out in August for interested registrations, The Arts Foundation Te Tumu Toi's crowdfunding platform Boosted earlier this month announced the lucky 15 Boosted x Moana projects.
Boosted x Moana is an initiative piloted in 2020, and is a fund designed to help champion and fast-track the work of Pasifika creatives, and build capability in the Pacific Arts in Aotearoa. All Boosted x Moana project owners have four weeks to unlock their match fund and meet their campaign's funding target.
Boosted is all-or-nothing, meaning that all crowdfunding campaigns have to meet their funding target or donations are refunded to their supporters.
Get to know the 15 Boosted x Moana projects you can support today — but be quick, the campaign closes at midnight on Thursday, November 4.  
1. Fever: Return of the Ula' National Tour 2022. Target: $15,000
After a sell-out season at the 2021 Auckland Live Cabaret Festival, Fine Fatale are funding the redevelopment of the show Fever: Return of the Ula for a nationwide tour to engage wider audiences, especially trans and queer communities beyond Auckland.
2. Saufo`i Press. Target: $11,575
Funding to kickstart Saufo`i Press, a new poetry press dedicated to championing, publishing and printing Moana Pacific writers.
3. The Creator's Plug. Target: $13,500
Funding an interactive, market-style creative event that encourages the use of multi-disciplinary art forms, creating a healing oasis for people in South Auckland.
4. A Moana Group Show for 2022. Target: $10,000
Funding to support Enjoy's new Pasifika curator of exhibitions and public programmes, Etanah Falagā Talapā, in developing her first group art exhibition, featuring Pasifika creatives.
5. Koloa: Plastic Pasifika. Target: $10,000
Funding to create new forms of Tongan koloa (cultural materials), using 3D printing as a medium, with the aim to run workshops that encourage and inspire our Pasifika communities to create their own koloa within 3D forms and materials.
6. Waiting by Sos & Sha Creative – On Tour. Target: $25,000
Funding to take the award-winning theatre show Waiting on tour for a season at BATS Theatre, with the aim to pay all collaborators a living wage.
7. Apathy: A Horror Genre (short film). Target: $10,000
Funding to turn a collaboration between the artistic visions of artists Jahra Wasasala and Ooshcon (CONJAH), into a short dance-horror film that draws references from sci-fi, comic narratives, horror films and psychology, and is centered on street style movement.
8. The Last Kai. Target: $6000
A mother-daughter duo funding to create the Pasifika rendition of Da Vinci's The Last Supper on Tongan tapa cloth, for an upcoming group exhibition at the Ashburton Art Gallery in 2022.
READ: Favourite Things: Sulieti Fieme'a Burrows & Tui Emma Gillies
9. Gazing from the Vaka. Target: $6,600
Funding to research, create, mix, and master three Pasifika hip-hop tracks that capture and express the experience of longing to reconnect to the homeland.
10. Stereotypes of a Polynesian Misunderstood. Target: $6,600
Funding a hip-hop album that explores obstacles in the life of a Polynesian, produced by Tiki Taane, focusing on mental health awareness and shared experiences.
11. JP's Debut EP. Target: $10,000
Funding to put together his debut EP, a six-track music project. JP is an ex-contestant from Popstars.
12. Kupesi Peau Ongo: New Horizons. Target: $6,600
Funding the research of a collaborative, interactive project that explores Tongan kupesi (patterns) through ongo (sound). The creation of kupesi in a contemporary form.
13. Comboys Collective. Target: $7000
Three young designers funding to host an open-studio event to launch their new brand and merchandise, sharing their unique western and modern Pacific art with their crowd.
14. Lost in Translation. Target: $7500
Funding the short documentary Lost in Translation, which tells the story of Moreroa Cluthers and documents her granddaughter's emotional pilgrimage to reconnect with her lost language and cultural heritage in Rarotonga.
15. Epic Little Bay. Target: $6000
Funding to create an arts festival at Island Bay, that looks back as well as looks forward, across the Moana, and is run by Jacob Dombroski, nēe Te Amo (Asau, Samoa/Ngāti Porou/Ngāi Tūhoe), a young actor and creative with Down Syndrome.
Share this: