TBT: 90s Star Brandy is Back
The singer and actress starts her Slayana World Tour in Auckland next week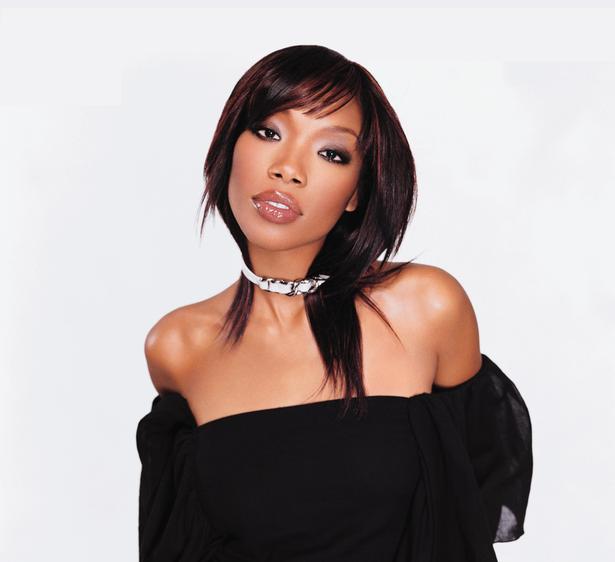 Thursday June 9, 2016
You may remember her as the star of TV's Moesha, or the teen singer behind 90s hits Sitting Up In My Room, Baby, Have You Ever and, with Monica, The Boy is Mine.
Since her 1994 self-titled debut (at just 15-years old), Brandy Norwood, most commonly known as Brandy, has released five albums, sung the lead in Chicago on Broadway and starred in a number of TV shows and movies (including I Still Know What You Did Last Summer and Cinderella alongside her idol Whitney Houston).
Now, Brandy has her own TV show again (Zoe Ever After, which launched in January this year) and is celebrating the release of her single Beggin & Pleadin, the first on her new label Slayana Records (currently the singer is suing her former label for blocking her from recording or releasing new music).
Brandy launches her Slayana World Tour next week in Auckland. We spoke to her, en route to rehearsal in LA, about her first visit to New Zealand, the 90s and the inspiration for her new work.

Brandy on her upcoming tour...
"I always get nervous because I want for it to be so great, you know, for you to all have a great time. I really care about that so I'm gonna work really hard, so you guys get exactly what you've been waiting for."
On stage fright...
"I love the stage, even though I have so much stage fright weeks in advance and moments before, when I go on stage I become somebody completely different."
On her role in Chicago and her latest music video, inspired by The Color Purple...
"I love the 20s. I kinda wish I was born back then, just to feel that vibe. But it's so amazing how when you put on the clothes and set the scene with the right lights and the right music, you can really take yourself back in time. Every time I do Chicago it takes me to a different time and to a different world which I love."
On her new song Beggin & Pleadin...
"It's part of a new movement – it's my freedom movement, my stance to own myself, own my voice, own my life and own my artistry. Everything is inspired from that one song, and then I'm pushing forward to tell a very real raw story ... Everything that I do from here on, it has to be real, it has to be from the heart."
On her on-stage style...
"I definitely have a vision for what I'm going to look like. But you know, just to put it out there, I'm a simple girl. I don't need a whole lot of stuff going on. Honestly I just need a mic."
On depression...
"I go through that, at different times I feel that way, but I have a practice where it kinda keeps me above it. I feel things probably deeper than anyone you know, when you feel so much you can get creative in that space."
On the 90s music scene...
"I'm so glad I came out in that era … where legends were still on the charts … You've got Whitney and Toni and Mariah … It just kept me on my toes, and it made me reach for greatness. I think in this era it's a little easier to be successful. Talent is what I think prevails at the end of the day and I'm just so glad that I'm able to have preserved my gift and to still be able to do what I love to do in 2016. That's awesome, and to still have sanity, all at the same time!"
• Brandy performs on Wednesday 15 June at Auckland's Civic Theatre. Tickets from Ticketmaster.
Share this: