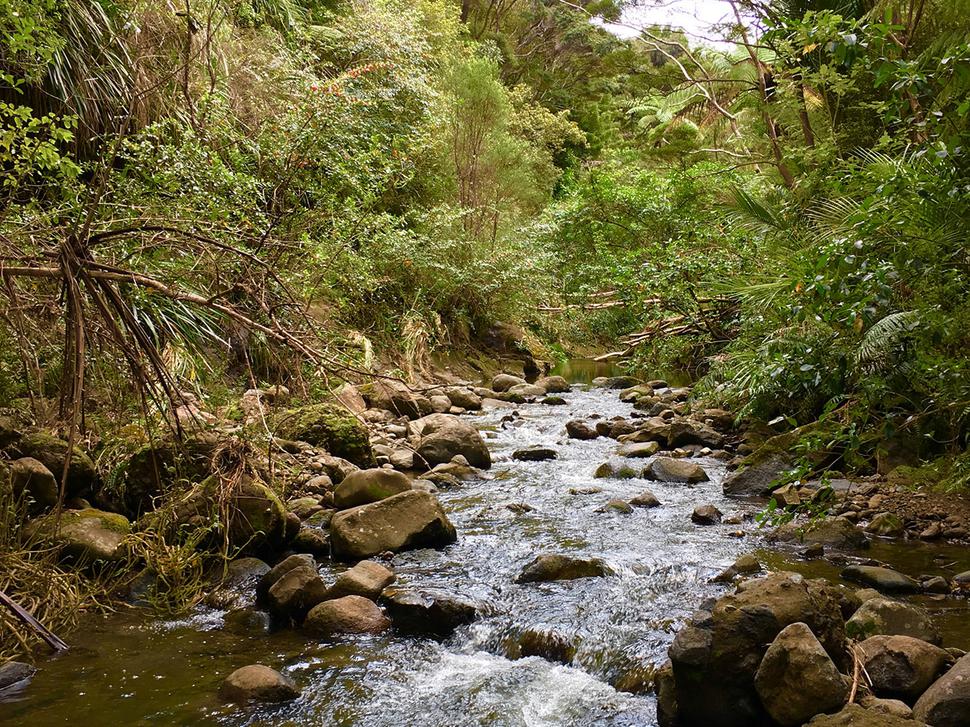 Beautiful Bush Walks to Do
Journey through lush native bush with these walks within driving distance of Auckland
Monday Jan. 15, 2018
There are so many beautiful bushwalking tracks within driving distance of Auckland City that you could tackle one every day of the year and still have plenty left over. Get out and about this weekend and knock one or two off the list.
Rangitoto Island Summit Walk
Climb through the World's largest pōhutukawa forest and lava fields up to the top of Rangitoto, which is one of Auckland's 53 volcanoes. This easy walk ends at the summit with panoramic views of Auckland and the Hauraki Gulf.
Distance: 7 km. Time: 2 hour return. Difficulty: Moderate and wear decent shoes. Access: 25-minute ferry ride from Auckland harbour.
READ: 12 Great Auckland Walks to Do
Karangahake Gorge Historic Walkway
Build in some time during a trip to the Bay of Plenty to stop at the Karangahake Gorge for a walk along the old railway line that runs between Paeroa and Waihi, or make it a day-trip destination. Historic remnants along the way include two steel truss bridges and a 1100m railway tunnel.
There are a couple of options, but if you're making a day of it go for the Historic Walkway to Waikino which takes four hours' return. At the Eastern Portal Bridge you head upstream through the pretty gorge and follow the curves of the Ohinemuri River for about an hour until you reach the Owharoa Falls. This is also the entrance to the remains of the Victoria Battery built in 1897 to crush quartz. Pop in to the charming cafe at Waikino Station, accessed through an underpass, for a cup of tea before heading back to your car.
Distance: 4.3km. Time: 4 hours' return. Difficulty: Easy. Access: 129km southwest from Auckland's CBD (about two hours)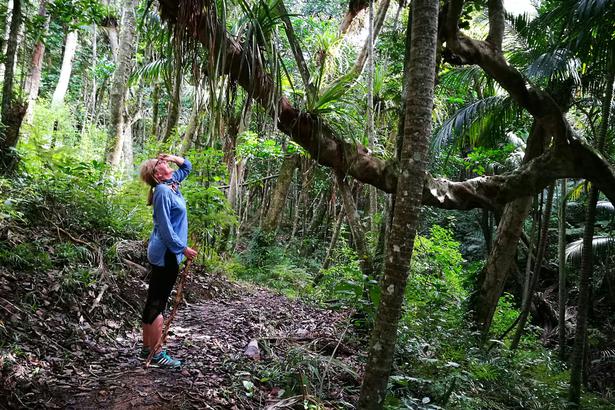 There is 100km of walking tracks on Waiheke Island, many of which go through lush native bush. Picture / Jim McCulloch
Walk Waiheke: Te Ara Hura, Waiheke Island
There are four options available on the Walk Waiheke: Te Ara Hura walking track network which all connect to total 100km of walks. We like the sound of the 'Forest Heart' track in its centre which takes in native bush, regenerating forest, streams and wetlands. Great for bird-spotters, the track starts in Whakanewha Regional Park and leads through the Rangihoua/Onetangi Sports Park to the Forest & Bird reserve at Onetangi on the eastern side of the island.
There are options for camping at Poukaraka Flats Campground, you're within coo-ee of several vineyards, and you'll pass by significant historical Maori pa sites. Other walks available are 'Headland', 'Beaches and Baches' and 'Far End'. 
Distance: Four connected tracks totalling 100km. Difficulty: They range from easy to difficult. Access: Once you're on the island, a 35-minute journey from downtown Auckland, there are a number of transport options available to get you to the Te Ara Hura tracks, including buses, taxis, and rental cars, scooters and bikes.
READ: The Best New Zealand Waterfalls to Discover
Le Roys Bush, Birkenhead
For an urban location, this scenic reserve just over the Auckland Harbour Bridge has a surprising variety of native fauna and flora, wetlands and a pretty waterfall, all with a perspective of the Waitemata Harbour you rarely see.
The main walking track through Le Roys Bush is accessed from the shopping centre at 251 Hinemoa St opposite the library, and drops steeply continuing alongside a stream, before levelling out through wetlands to Little Shoal Bay. If you need a coffee on the way, take the fantastic new wooden walkway to the top of Hinemoa St, or the scenic tracks to the Birkenhead Pt cafes.
Time: One hour. Difficulty: Moderate. Access: 8.3km north of Auckland's CBD
Share this:
More Culture & Travel / Going Places