SPONSORED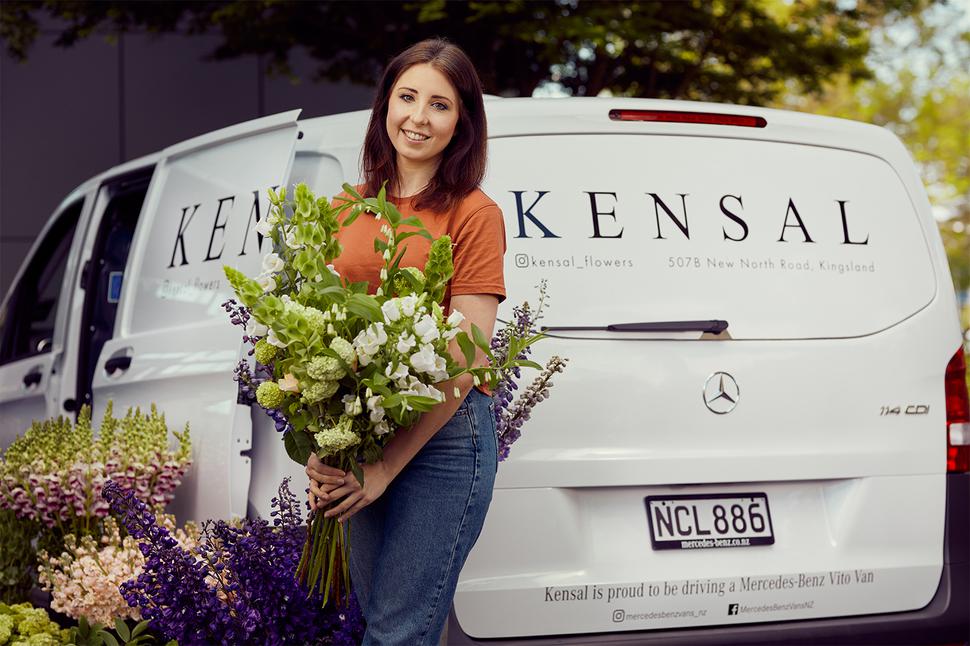 Driven by Mercedes-Benz, Liv Wakem's Business Is Blooming
The founder of Kensal florist tells us how she navigates business of flowers
Thursday Nov. 19, 2020
Founder of Kensal, a florist in Kingsland, Liv Wakem has been in the industry for eight years, describing it as wonderful and fulfilling. However, the business of blooms calls for heavy lifting and early starts aplenty — things Liv navigates with the help of her swift, spacious, custom-fitted Mercedes-Benz Vito. Awarded the best safety rating in New Zealand, Liv says it's "like driving a cloud". The versatile van takes her from crack-of-dawn starts, to her flower shop, to events and back again, and is essential to her work.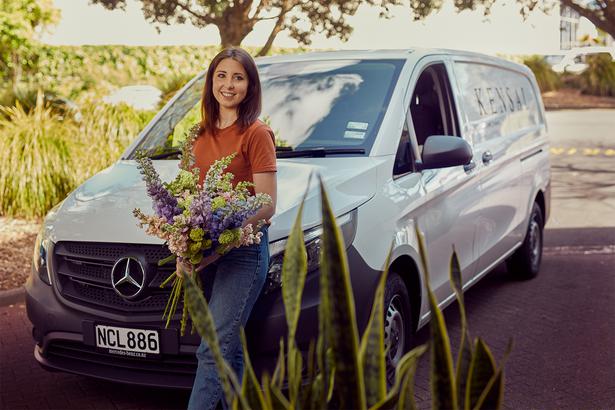 What does a typical day look like for you?
My alarm is set for 4am. I give myself a very blurry half hour to get ready then jump in the Vito and head to the flower auctions. We load up the morning's flowers and head back to the shop. Once we've made the morning orders one of us will hop in the van and do a few local deliveries. If we are installing any events that afternoon the Vito gets loaded up, ready to go.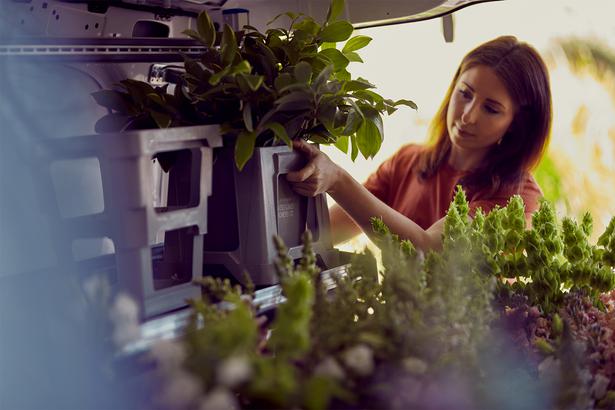 How has the Vito made an impact on your business?
The Vito has really soothed the early morning starts, to be able to jump into a van that is warm and inviting at 4:30am really does mean a lot — no need to wipe down the windscreen with my scarf, and I can get some podcast listening time in en route to market. It's so roomy, in the cab but also in the back.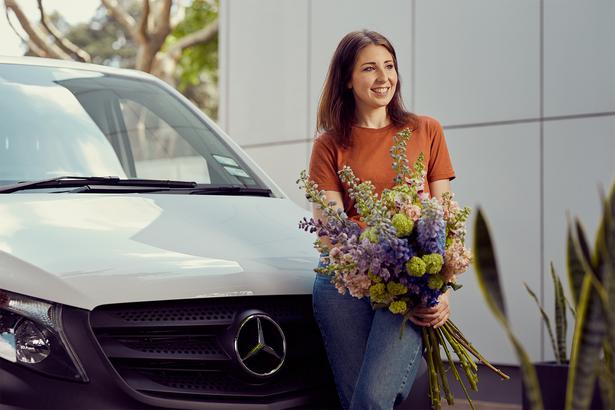 How often do you go to the flower market?
We're at the auctions Monday, Wednesday and Friday, and a special growers' market on a Thursday. We buy just enough to fulfil our orders and replenish the shop for that day and the next. I can't bear to have flowers in the shop that are more than two days old, they should be in people's homes being enjoyed, so we believe it's best to buy little and often.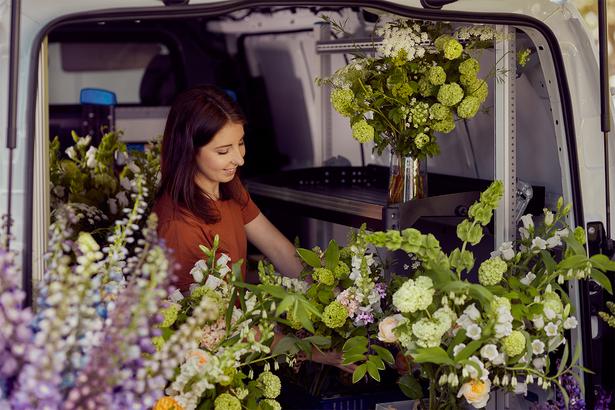 How does the Vito help keep your flowers fresh?
The lovely team at Sortimo installed an air vent that keeps the air circulating in the back while we are out and about, keeping the flowers cool. We often transport a full van of flowers — which is like playing a floral game of Tetris — the fold-down shelves they custom fitted for us are very handy, it's been a game-changer, knowing our flowers are safe and sound in the back.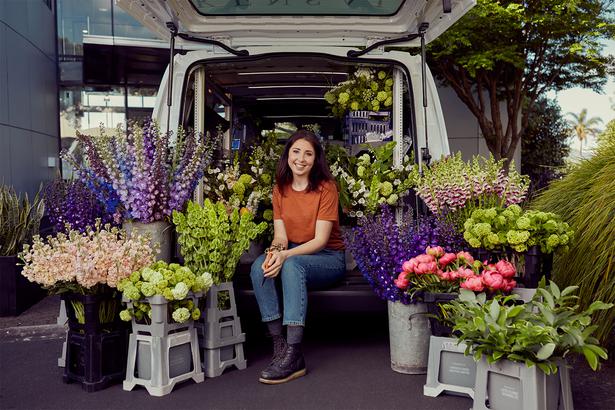 Why are flowers an everyday comfort that everyone should invest in?
Flowers should be accessible for everyone. Whether it's a $100 bunch or a simple, beautiful peony in a vase, I want everyone to enjoy them. After what everyone's been through this year people are starting to realise the simpler things in life and taking joy from them; if flowers are a simple joy or comfort for you, then that's something worth enjoying.
Win a year's worth of Kensal flower bunches to the value of $900 on Viva.co.nz/Win
Discover the Mercedes-Benz Vito now at Mercedes-benz.co.nz/vans/en
For all your floral needs visit Kensal.nz
Share this:
More Culture & Travel / > Local