Audette Exel's Tips For Business Success
Upon her induction into Co.of.Women's NZ Hall of Fame, business success Audette Exel shares her advice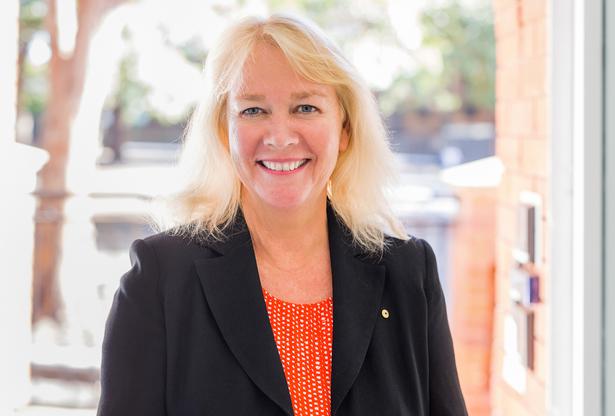 Wednesday March 8, 2017
Audette Exel, philanthropist, lawyer and CEO of Adara Development - an organisation committed to improving health and education for women, children and communities living in poverty - has received an induction into the Co.Of.Women Hall of Fame. The 53-year-old joins fellow business success stories designer Karen Walker and Carmel Fisher, founder and managing director of Fisher Funds, as new inductees.
Timed with Women's Entrepreneur Week, the induction recognises women who inspire other female entrepreneurs, with a formidable group of women behind the Co.of.Women including its chairwoman Theresa Gattung.
"I can't tell you just how honoured I am to be inducted into the New Zealand Hall of Fame for Women Entrepreneurs, alongside so many other amazing Kiwi women," says Audette. "I feel as though my life as an entrepreneur has been such an incredible gift and I have enjoyed the journey immensely.
"The past 19 years of bridging the world of Wall Street with the world of poverty has shown me that the spirit of entrepreneurship is in the hearts of women all across the globe. Every time I travel to project site I see it. From those who use soda bottles to create breathing machines for newborns, to those who use greenhouses for showers.
"Women are amazing in the way they think. So I'd like to dedicate this award to them - the unsung female entrepreneurs across the world, and to the incredible Adara global family."
Audette shares her tips for building a successful business:
1. Humility
Humility is at the heart of all of our work at Adara. Only with humility can you can see your mistakes and work hard to improve. Humility helps you know your limits and have appreciation for the intentions, strengths and perspectives of others, something which is critical whether you are working with vulnerable communities or are doing a corporate transaction. The minute you start believing your own press image, you are seriously in trouble!
2. Build a great team
Don't imagine for a second that you can build a great business alone. My career has been built with a great team, working with a shared vision. My biggest failures have come from the times I acted alone. My successes have come from working in a team. Brilliant people have been by my side since the very beginning.
3. Bridge worlds and invest in diversity
Adara's tagline is 'Bridging worlds', and I think that is good idea for any business. I believe one of the reasons Adara is successful is because we have built a diverse team of business professionals, academics, anthropologists, development specialists, nurses, doctors, philanthropists from all over the planet. You've probably never met a more diverse group of people! With a shared vision, we have managed to make a huge difference to communities in need over the past 19 years. A business will always be stronger if it can bring together different people from different worlds, who offer new and diverse ways of doing things.
READ: Celebrating Entrepreneurial Women Around the World
4. Be contrarian!
My journey with Adara has been a lot about rejecting accepted orthodoxy. Many people are uncomfortable when we pursue ideas outside of the box. Establishing a corporate finance business for the sole purpose of funding the work of an international development organisation, challenged the thinking of many in both the investment banking world and, and the non-profit world. But when I reflect on my career, often the most successful decisions I have made are those that were considered the wildest and most unattainable.
5. Think beyond your shareholders
There are now reams of evidence where businesses that take into account things beyond just the shareholder and the financial bottom line (whether that be the interests of employees, communities, customers and the environment) do better. A focus on shareholders leads companies to focus more on short-term gains, and stifles innovation creativity and big-picture thinking. If you are serious about not just building a business, but an enduring institution, look into ways to incorporate other stakeholders into your thinking.
6. Find your passion
I have been fortunate throughout my career to not only find my core passion, but also to find a way to use my skills to bridge the two sides of my life – social justice and law and banking. So for me, a key to my success was firstly identifying what I was passionate about, and then finding a way to use my skills to pursue that. Passion gets me out of bed, even on those wet rainy days when there is something hard to face at work. It gives me boundless energy, and fills me with gratitude for a life where it sits at the centre of all that I do.
Photo credit: Hero Shot Photography
Share this:
More Culture & Travel / Features & Profiles