The Rise & Reckoning Of Caleb Azumah Nelson
The British-Ghanaian author and photographer's new book is a tender excavation of experience — and something truly beautiful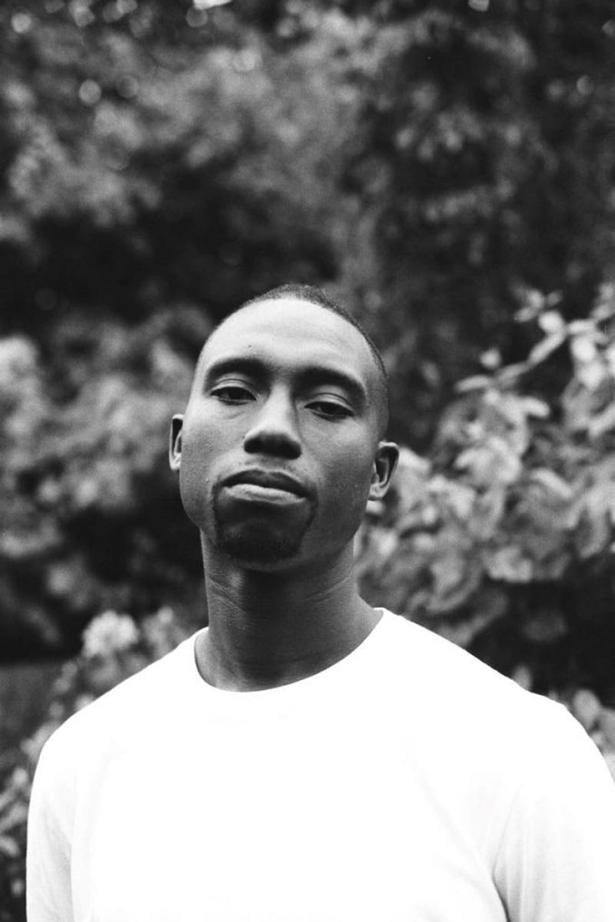 Monday May 17, 2021
There's a je ne se quoi about certain people that can't always be captured as an image on film. For Caleb Azumah Nelson, who moves through the world as much as a writer as a photographer, it is printed, instead, on pages as a thousand shimmering words, outlining someone cool or curious, scared or unyielding.
Caleb likens writing to transcribing snapshots of characters' lives. In his hands, these moments are as elegant and economical as any camera.
"I'm so interested in what a single frame can show about the possibilities of that moment, and how we can afford characters freedom," the British-Ghanaian author says from London, on the heels of the release of his first novel, Open Water.
At less than 180 pages, written largely during what he describes as a fever dream in July and August of 2019, his book is both a love story and an achingly lyrical portrait of Black masculinity, expression and the systemic racism that orbits around an unnamed pair of young creatives (a female dancer and a male photographer).
This year, it cascaded into what seemed like every new-and-notable books list, and earned him an inclusion in the Observer's 10 best debut novelists of 2021.
Much of Open Water's success lies in Caleb's ability to navigate thickets of detail. His writerly voice, expressed through the novel's second-person perspective, is so intimate, so clear-eyed, that it's easy to forget that the protagonists, whose newly formed relationship roils with racial inequalities that inhabit and inhibit the narrator's psychic life, aren't real.
It's not surprising to learn that part of the book's universe emerged from some non-fiction essays the 26-year-old had been writing about Black art, expression, freedom, love and grief. "Pivoting towards a fictional narrative gave me more scope to explore these ideas," says Caleb. "I wanted to give the two protagonists room to think and feel and breathe."
READ: Zadie Smith Releases Her New Book 'Intimations'
The story possesses many of the watermarks of his own life too. Piccadilly bustles, Leicester Square lights dance on glass, and there's a warm familiarity to the city's skyline seen from south-east London.
Authors casually weave in and out. Zadie Smith, whose novel NW gave Caleb, at the age of 18, the confidence to write about his London, makes a cameo, "peaceful, slow, sage-like", at a book signing on a summer evening.
Songs, by Solange and Kendrick Lamar and Frank Ocean, are frequently mentioned and become a connected yet separate kind of story, like an insert you can pull out and get lost in.
Navigating around lived and inherited experiences, Caleb has crafted something that promises an attunement to those lived experiences. "It was difficult, asking myself to return to the page each day and be as vulnerable as possible," he says. "So much of this writing comes from feelings or emotions I have known. There was a level of catharsis, although it was more a process of reckoning with myself and my own experiences."
He is, perhaps more than anything, invested in exploration, in the quarrying of an internal landscape: "My approach tends to veer towards artmaking as a process of continuous discovery," Caleb explains, "rather than as a means to an end. When a question is asked, I'm asking both myself and the reader. When I'm asking, 'How do you feel?' That question comes both ways."
He is also unswervingly determined. "There's a poet, Morgan Parker, who talks about her process, of 'digging so deep you touch bone'. I feel like I did this and then some. It is a joy to write but, at times, quite heartbreaking. I'd love for readers not just to know what I'm saying, but to feel it too."
'Open Water' by Caleb Azumah Nelson (Penguin Random House, $35) is out now.
Share this: