The Best Camera-Ready Makeup
To achieve a radiant complexion worthy of capturing on camera, balance natural and nuanced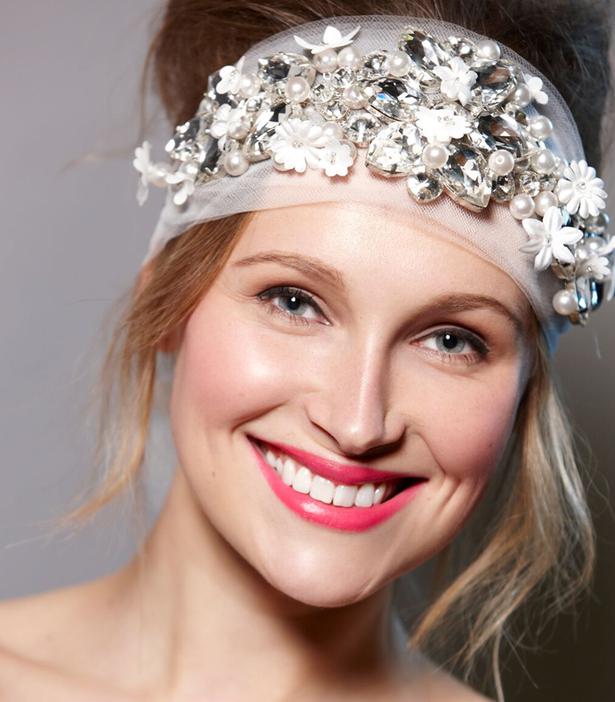 Wednesday Sept. 23, 2015
"People make the mistake of thinking that natural makeup means you wear hardly any ... not so! Wedding makeup needs to look fresh and natural, yet strong enough to show up in photos," says makeup artist Nikki Lovrich.
This is something I had to grapple with once, when I did a casual wedding makeup for a bride who wanted to look so natural she would have been all but invisible. I'm no artist, but I knew enough to insist on a little colour and contour. Taking her out of her usual tomboyish comfort zone was tricky, but given that she had gone girly with her dress and hair, I didn't want the face in the centre of the frame to wash out. This taught me two things: always do a trial, because last-minute negotiations are fraught, and that experts make better advisers than amateurs like me.
That's why I've asked two professionals to share some tips today. They're agreed that flawless skin is always in vogue, whatever your wedding day style. Whether you are employing a professional to do your makeup, or going it alone, knowing a little of what they do, will assist in your endeavours.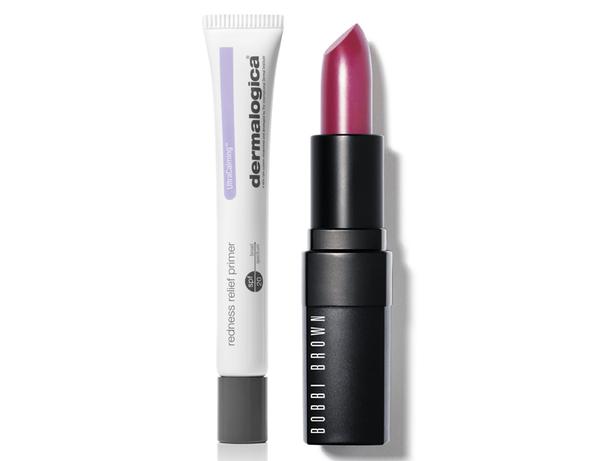 PLAN FOR PERFECTION
Some brides-to-be start on courses ranging from laser and light therapy to micro-dermabrasion and peels, up to a year before their weddings. Others book in for fillers and Botox months in advance. When it comes to stepping up your skincare, you should start at least six weeks prior to the wedding.
Three months out is even better, says Caroline Parker, head of education for Dermalogica, especially if hyper-pigmentation or uneven skin tone are issues. Efforts to rebalance skin can see women experience breakouts, so these need adequate time to clear. It is important, says Parker, to get advice from a therapist. "Using a good quality product at home on a daily basis maintains the results achieved in skin treatments.
"Aim to have hydrated skin for your wedding day as it will be smooth, soft and supple and have a dewy appearance. Look for hydrating masques and serums which contain hyaluronic acid which is one of the best moisture binding ingredients. (She recommends at-home use of Dermalogica Skin Hydrating Masque, $74, and Skin Hydrating Booster, $106.)
"Stick with your usual skin care routine in the morning [of the wedding]," she says. Focus on hydrating and calming the skin. A primer with added benefits, such as an SPF and calming properties to protect, soothe and create a smooth canvas for makeup application, is an aid. (She recommends Dermalogica's UltraCalming range and its Redness Relief Primer SPF20, $88.)
"Finally drink lots of water and take it easy on the champagne — the combination of alcohol and nerves can make the skin go very red and blotchy!"
MAKEUP CLASS
Nikki Lovrich has done the makeup for more bridal magazine shoots than many other artists have done actual makeup jobs on brides. The experienced Aucklander, who blogs at nikkilovrichmakeup.co.nz, knows both the ideal and the reality of weddings. "Natural makeup is the look of choice for most brides, but it has to be strong enough to show up in photographs," she says. Although dewy skin is the ideal du jour, Lovrich warns that for weddings it should be just a little dewy, because too much shine reflects badly in photographs. "Mineral powder is the best product to cut back shine as it creates a satin finish rather than a chalky one."
She is an advocate of classic and beautiful makeup, but "always" with a touch of glamour. "This can be added with extra lashes, a flick of liquid eyeliner (for a vintage feel) soft shimmer on the cheekbone and a pop of colour on the cheeks. If you like a bright lipstick then keep your eye makeup minimal, while a smoky eye should be balanced with a light lipstick."
A soft version of a smoky eye is achieved by creating depth with a dark brown pencil and then blending it out into soft golden browns, taupes and pinks.
To make your makeup last all day, start with a light moisturiser on clean skin and allow to absorb before applying a primer to smooth the canvas for foundation. If your skin is oily, use an oil-free primer, or skip the moisturiser. Next apply liquid foundation with a flat brush and your fingers, then smooth it out with a buffing brush. Dust the T-zone with mineral powder for an "airbrushed" finish.
Foundation should unify with the chest and neck, because a pale face and a brown body looks odd. "Spray tans are an effective way to get that lovely overall glow, but it's important not to go overboard. My number one pet hate for wedding days is fake tan on the face ... the horror of orange eyebrows and patchwork skin as a result of facial tanners is almost irreparable."
Blusher is one of Lovrich's most important products because it defines cheekbones and adds colour. Soft pinky browns on the apple of the cheek photograph well and can be layered over matte bronzer across the cheekbone. A touch of shimmer powder adds that extra sparkle, but use a light hand as shine can look too reflective in flash photography.
For lasting lips, fill the whole lip area in a natural-toned liner to lessen bleeding, followed by your chosen lipstick and gloss. Long-wear lipsticks also work well, but can be drying so add a touch of gloss or balm. Avoid frosty lipsticks or anything too over-powering.
"Think about the colour of your flowers and accessories, as it is lovely to tie the shades together."
Share this: