Chatting with Tennis Star Caroline Wozniacki
We spoke to Caroline Wozniacki, tennis star and World No 19, ahead of her appearance at the ASB Classic in Auckland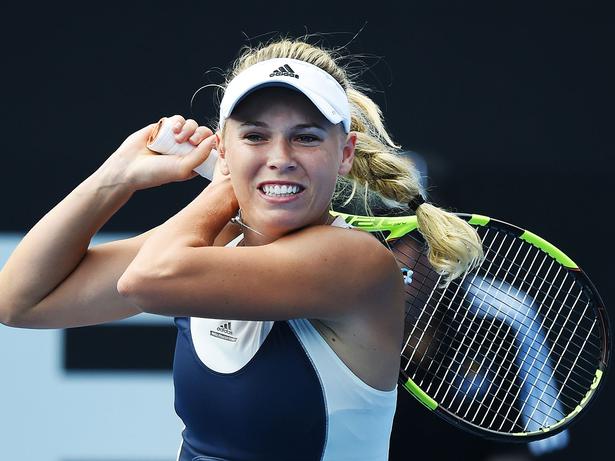 Wednesday Dec. 21, 2016
With the timing of the ASB Classic and the Australian Open, what does that mean for the Christmas and "holiday" period — how will you be celebrating?
I will celebrate Christmas with my family. We will celebrate New Year there [Denmark] so I spend the holidays with my family and I have a day off after Christmas to relax.
Aside from the tennis, what are you looking forward to about returning to New Zealand?
It's not my first time in New Zealand so I have seen most things I would like to see and visit. So I will focus 100 per cent on the tournament. But it's a beautiful country and I will probably go for some walks and enjoy the lovely nature.
You may face off against your good friend Serena Williams in this tournament. How difficult is it to maintain a competitive edge over someone you know well?
We are both very focused and we know that when we are on court we are not friends but opponents. We have played so many times before, so it's not something we think about anymore.
Are most of your closest friends tennis players? If so, what do they understand about you and your life that perhaps others can't?
I have also a lot of close friends outside tennis. I think it's important not just to have tennis players as friends, as it will be too much tennis talk. I also need friends that can clear my head and not think about tennis sometimes.
You're known for your style both on and off court. Have you splashed out on any fashionable purchases lately?
I love bags so I bought a new bag not long ago.
What are your thoughts on how female tennis players are treated compared with the men — in your opinion, is there too much emphasis on how women look on court as opposed to skill?
I don't think about that. People can say and think what they want. We all work hard and are aiming for the same goal of winning Grand Slam tournaments. The competition is hard, so if anyone is thinking about their looks more than their game, the players will not be in the top 100. There is just not space for that kind of thinking.
Share this: