Meet Cecily Danaher, The Young Singer-Songwriter To Look Out For
The 21-year-old New Zealander on her inspirations, hobbies and why she's passionate about her side hustle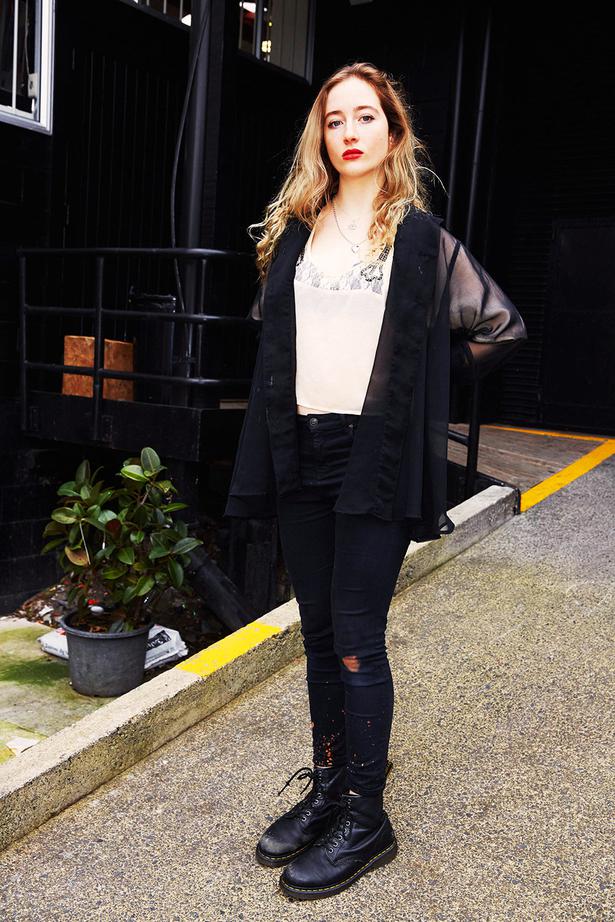 Saturday July 14, 2018
Cecily has been writing and performing her own material since she was 10. She name checks Hope Sandoval, of Mazzy Star, as one of her musical heroes. She's just completed a degree in art history and her side hustle is teaching kickboxing. Listen to her heart-tugging lyrics and beautiful voice on the emotional song Father's Day on SoundCloud.
What inspired you to make music?
Basically what inspired me to make my own music was needing to have something that felt like it belonged to me — something that could be mine but no one else's.
READ: The Quiet Achiever: Nadia Reid
Which song always cheers you up?
Anything by Abba and I have absolutely no shame in that.
What do you get out of kickboxing and why should we try it?
I'm an Aries so I have A LOT of aggression inside of me. Basically I box so I don't take out actual physical aggression on others and end up with either assault charges or a drinking problem. You should try it because it is better for you than a drinking problem or a criminal record.
Singer Jamie McDell's Beauty Routine
What do you do for fun?
I'm really reserved to be honest so I need my time alone. Right now I'm trying to read every single Agatha Christie novel that was ever written. I've read 28 since I started this pursuit in February.
What's the best thing about being young in NZ?
If I'm honest the thing I'm grateful for is being able to walk home at 2am without being mugged. I'm so thankful that guns aren't an issue here. Reading about all of the shootings in the US is horrifying. Also, I haven't met anyone with lip fillers.
Share this: