Sampling the Gastronomic Good Life in France
Janetta Mackay flies to the French regions of Champagne and Burgundy to try the best of these famed wine regions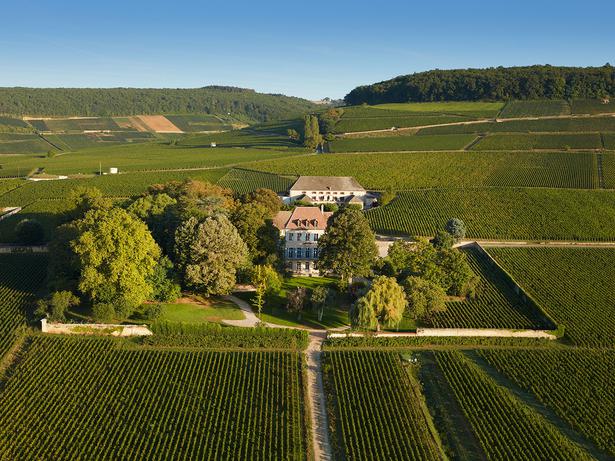 Wednesday Dec. 7, 2016
Champagne in Champagne. Burgundy in Burgundy. Would I like to travel to sample the best of these famed wine regions? Would I what ... and so I find myself arriving in the French autumn afterglow, fortuitously timed just as the grape harvest begins.
The days are warm, the evenings crisp; my glass overfloweth.
So too the words of Dom Perignon's long-serving chef de cave, Richard Geoffroy. The cellarmaster talks of his champagne as time, energy and complexity. Our hostess, at once immaculate and insouciant in an oh-so-French way, gestures back across the antique walnut table with: "Wine is generosity. It is empathy."
When you are sipping 1996 Dom P2 at an intimate dinner in a townhouse built to host Napoleon in champagne central at Epernay, this all makes perfect sense. Just like the food matches, including an entree of salmon, papaya and caviar and dessert tarte tartin with plum and osmanthus sorbet.
Later, adjourned for coffee in the white-and-gold panelled library of the Residence de Trianon with five lifestyle writers from international titles, we exclaim about the passion of all those we have met over the past few days. The vintners and cheesemakers who hold firm to traditions of excellence.
Our trip is to learn more about their crafts. We are visiting the premium wine and food suppliers for Emirates airline's business and first class service.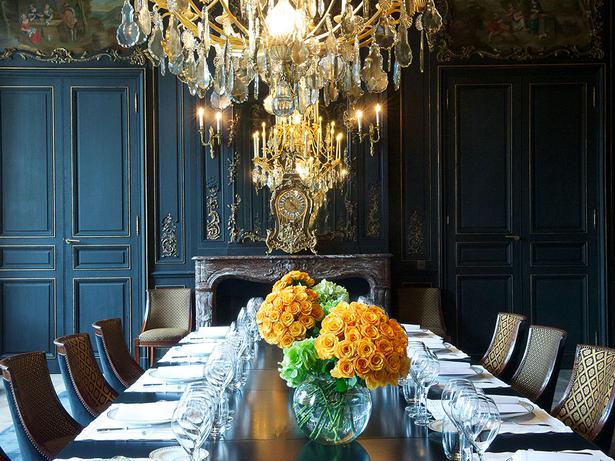 With its huge buying power, the airline is an important customer for some of the world's most sought-after marques. This gives us a glimpse of a rarefied world, but beyond the exclusive experiences and seductive hospitality of luxury brands, I'm playing tourist on a mission to soak up what is of wider relevance. For starters: Out with the champagne flutes, in with the salty canapes — to better enhance imbibing.
Dom Perignon's private chef Pascal Tingaud tells us that because of their iodine content, oysters really are the ideal match for this vintage-only champagne. (Because raw seafood can't fly, he has worked with Emirates chefs to develop other travel and champagne-friendly appetisers for upfront passengers.)
Sampling champagne in the pretty heartland of old France is an easy add-on to a visit to Paris. It can be done as a day trip, but my advice is to linger awhile. Aside from visiting the champagne houses with their vast underground cellars — Veuve Clicquot's is a Unesco World Heritage site — take in the historic heart of Reims. Its masterpiece medieval cathedral dates to the 1200s. Here, French kings were crowned, including, in 1429, Charles VII by Joan of Arc. The martyred maid from Orleans is remembered in a bronze statue out the front.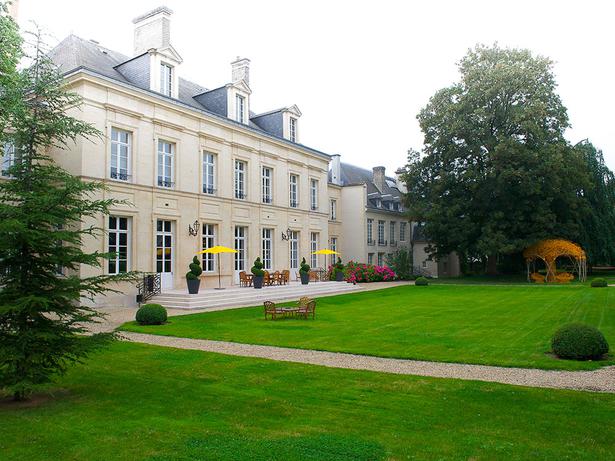 The region's true homegrown heroine is undoubtedly Madame Barbe-Nicole Clicquot (nee Ponsardin). This feisty widow (or "veuve" in French) blazed a trail for women in business after taking on the family wine trade at age 27, when her husband died. She popularised rosé champagne, refined sediment disgorgement techniques (known as riddling) for more economic production, and fuelled the Russian taste for bubbles by smuggling out 10,000 bottles by boat to evade the blockades of the Napoleonic wars.
We toast the opportunistic Grande Dame of champagne at the private Hotel du Marc in Reims. This is where LVMH, the owners of Veuve Clicquot, entertain invited guests. "Who?" I ask. No names is the pack drill, but I can't help wondering if the parent company's famed champagne ambassadors — the likes of Roger Federer and Scarlett Johansson, and its "friends of the brand" (who have included All Black Dan Carter) — might have enjoyed the sumptuous suite I am installed in for the night.
The Russian suite, is one of just six, each differently themed in a mix of period and contemporary pieces. Mine has tub chairs upholstered in petrol-blue velvet, a marble fireplace, a vast tiled bathroom, and coloured crystal Dior glasses set on the bedside tables.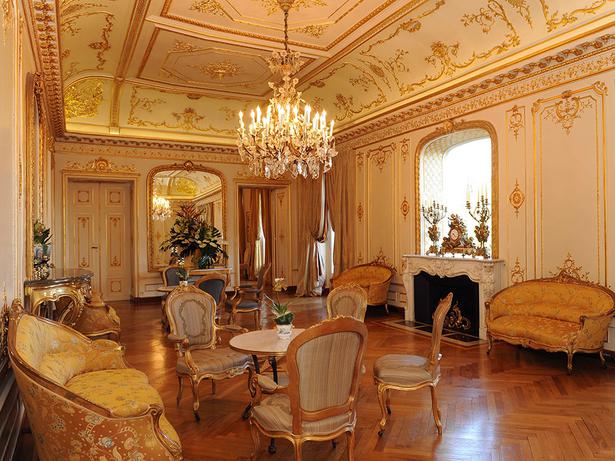 On the hotel's terrace, we posh-barbecue on pigeon. The property extends to gracious gardens and was bought by Madam Clicquot for her business protege, a German orphan. He took over the company when she decided not to pass it on to her only child, for fear her daughter's wastrel husband would squander her fortune. The couple was left well set up, however, installed in their very own chateau.
All this history is what most differentiates the old and new worlds of wine. (Not to mention terroir, though everyone else does.) Nowhere is history more obvious than in the remarkable Veuve Clicquot cellars. These date to Roman times and were originally chalk quarries.
Extensive tunnelling over the centuries means they now comprise 24km of cool, dry underground passages. These are ideal for the maturation and storage of millions upon millions of bottles. During both world wars, locals sheltered here. Daily tours share these and other stories and lead visitors up stairs etched with the years of grand vintages.
It is too early to tell if this year's harvest will become one, but I soon learn I don't want to stoop to be a grape picker. The best hand-pickers can gather 1000kg a day, newbies around 300kg. My desultory efforts over half an hour on the slopes cultivated for Moet & Chandon would barely fill a bottle. I'm distracted by the view up to the Abbaye d'Hautvillers, where the "spiritual father" of champagne, Benedictine monk Dom Pierre Perignon, toiled for 47 years.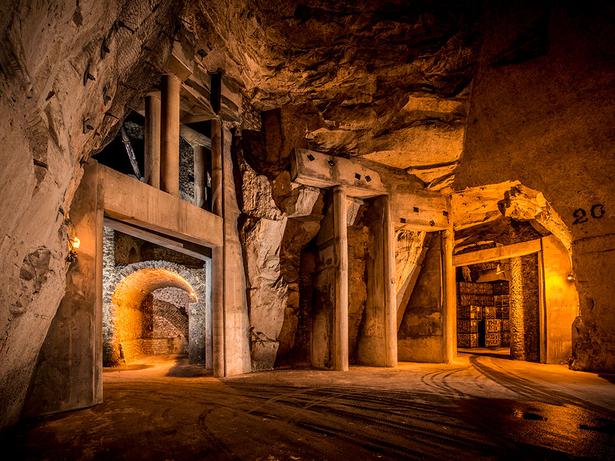 It would be a stretch, we are told, to say that the good brother invented champagne, but he greatly aided its evolution. The born horticulturist soon realised the surplus wines the abbey sold after meeting sacramental needs were a nice little earner. He expanded production and began bottling to improve quality and stop oxidisation. We visit the chapel where he was laid to rest in 1715, before being ushered away from the tourists to lunch under the rebuilt cloisters. Truffle-topped salmon eaten off Christofle silver cutlery is accompanied by 1995 vintage rosé champagne.
Lunch the day before was rather more rustic, taken in a 16th century coach house in the stony-faced north Burgundian village of Époisses. Here in the home of Fromagerie Berthaut, we smear the oh-so-moreish cheese unique to this area on to fresh bread. Cows' milk Epoisses has a distinctive aroma and a red-orange tint, thanks to its rind being washed in Marc de Bourgogne, a type of brandy distilled from leftover grape pressings.
But for the post-war efforts of Jean Berthaut's parents, Epoisses may well have been but a memory. Only two makers remained; now there are 25. Berthaut is the biggest, with a high-tech facility a few kilometres from the village providing jobs and keeping alive a 400-year-old tradition.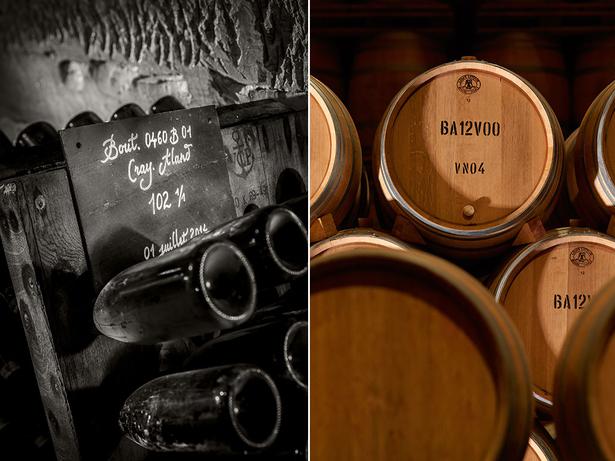 Balancing tradition with modernity is a recurring theme, but tradition mostly holds sway, particularly in Burgundy. This is where our trip began. After flying into Lyon and driving two hours north, we turn into a narrow, tree-lined road to the tiny village of Aloxe-Corton and the home comforts of Villa Louise. A wine-and-cheese supper awaits.
The morning reveals a picture-postcard scene of two-storey stone houses with window-boxes. This sleepy hamlet of 200 people cannot grow because the vines that surround it are too valuable to remove. The best land sells for upwards of 50 million euros a hectare.
On its outskirts there is a chateau under renovation and the renowned Maison Louis Latour. Over the road from the vineyard, at the modestly described summer house of the founding family, we meet Louis-Fabrice Latour. He is the seventh Louis and the 11th generation of the Latour family to lead the company. Its prized pinot noir and chardonnay wines are sold mostly to the world's best restaurants. Emirates serves them also. "For us it is important to be seen, to be on the wine list," says Monsieur Latour.
After a tasting, we dine in his grandmother's former bedroom; Epoisses is on the cheeseboard. The restored residence, dating to 1720, is now used purely for business and private functions. It seems a shame that the public cannot visit here, but clearly passing tourist trade is not needed. Around 90 per cent of Latour's output is exported and a bottle typically sells for $250-plus.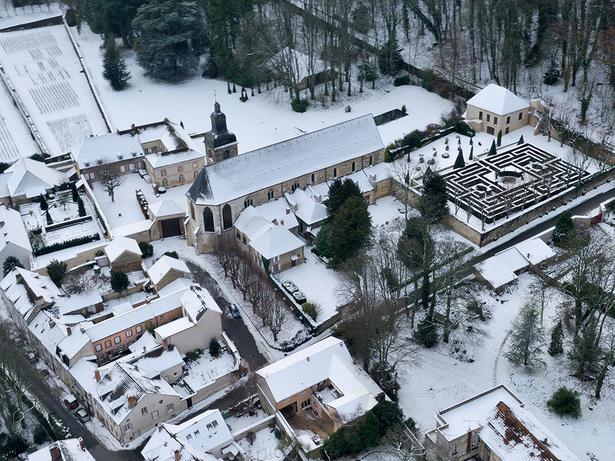 Monsieur Latour hopes his children will one day run the firm, but says: "If you have no good feeling for the business, you fail." Innovation is important, he says, and to this end the company has bought vines in other regions, but in Burgundy methods are kept "very traditional".
Maison Latour is somewhat unusual in France, however, in having a female winemaker at the helm. Nathalie Bobard is overseeing sorting of the first of the harvest's chardonnay grapes. She proffers a bite and smiles. The grapes seem small to me, as did the densely planted vines we walked among earlier, but it is all about their intense, concentrated flavour. (Not to mention the terroir!) Irrigation and fertiliser have no part in the processes here, oak — not stainless steel — vats are used. Picking is strictly by hand. A celebratory feast follows the harvest.
In the cellars, we see bottles more than a century old, coated in clouds of white mould. They would be snapped up if auctioned and who wouldn't want to sample one, but they are kept only for special family occasions.

• Viva travelled to France as a guest of Emirates, which flies from Auckland to Paris, Lyon and Nice in France, with direct connections at Dubai. Business Class fares for Paris return are from $7439; and for travel into Lyon and return from Paris are from $8139.
Share this:
More Culture & Travel / Going Places