Where to Stay: Chateau on the Park, Christchurch
A weekend escape to Christchurch provides plenty of ways to unwind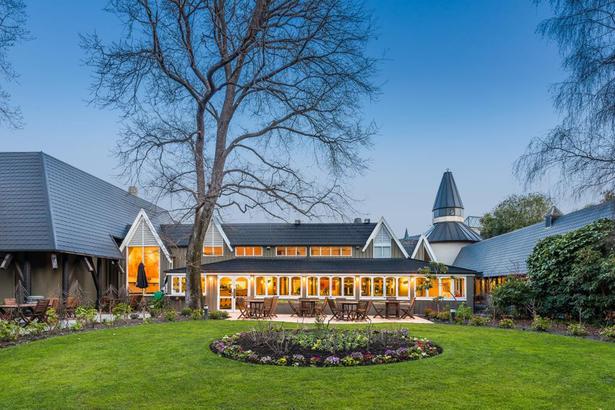 Friday Aug. 25, 2017
Normally a delayed flight on a Friday evening due to fog might cause a little stress, but on a two-day getaway to Christchurch the gloomy weather only helps to set the mood upon arrival. It's about 11pm as we cruise past Hagley Park and pull up to Chateau on the Park — Christchurch, a DoubleTree by Hilton Hotel; the ominous mist adds to the drama of the hotel's gothic peaks. A warm cookie, hot shower and soft bed later, I'm fast asleep.
Come sunrise, I pull the curtains and am greeted by a painterly view — a beautiful weeping willow, freshly mowed lawns and a family of ducks, all framed in thick fog. As we head down to the Garden Court Brasserie for a buffet breakfast, I discover my favourite part of the hotel, a glass-lined corridor that connects the wings together and shows off lush ferns either side.
I've brought my dad along with me, so relaxation comes in the form of a tightly-packed schedule. We kick off the weekend with a full body massage in a heritage villa at Champs-Elysees Beauty Day Spa, followed by a stroll around the Christchurch Farmers' Market. Dad's on the lookout for aniseed wheels — unfortunately with no luck.
Our next stop is the twee The Tannery shopping precinct. My favourite discovery is Mrs Bottemley's Flowers, whose window charmingly reads "purveyors of fine florals and whimsy".
Given that Dad loves to explore, a road trip out to the seaside town of Akaroa rounds out the day. We sit waterside for coffee at HarBar Beach Cafe and Bar and admire the sparkling harbour, which sits in the crater of a former volcano.
As the hills become shrouded in fog and the sun sets, we make our way back to the hotel through the winding hills of Takamatua. Dad decides to take the scenic route while I start dreaming of a hot bath and fluffy robe.
Sunday morning starts with a champagne breakfast, enjoyed at a sunny table next to a window that looks out onto the impeccably groomed garden, a few roses blooming amongst evergreen trees.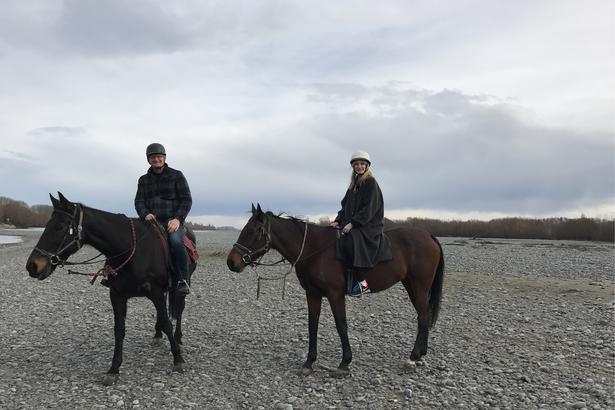 My weekend highlight comes with a horse trek along the Waimakariri River. My nervousness at being on horseback is quickly replaced by a sense of calm. My horse Dory is a gentle old girl, not the stallion I had visualised would rocket me along.
We wind through spindly poplar trees under a soft-grey overcast light to the clomping rhythm of hooves. I couldn't think of another — or more relaxing — place I would rather be on a Sunday afternoon. Thanks to all of this time out, I'm a-okay with the fact that it's Monday tomorrow.
In fact, I'm raring to go.
• Chateau on the Park — Christchurch, a DoubleTree by Hilton Hotel is at 189 Deans Ave, Riccarton, Christchurch. Visit Doubletree3.hilton.com or ph (03) 348 8999.
My favourite Christchurch relaxation spots
1. Champs-Elysees Beauty Day Spa, 110 Papanui Rd, Merivale. Visit Champs-elysees.co.nz
2. Christchurch Farmers' Market, 16 Kahu Rd, Riccarton, on every Saturday, 9am-1pm. Visit Christchurchfarmersmarket.co.nz
3. The Tannery shopping precinct, 3 Garlands Rd, Woolston. Visit Thetannery.co.nz
4. HarBar Beach Cafe and Bar, 83 Rue Jolie, Akaroa. Ph (03) 304 8889.
5. Waimak River Riding Centre, 219 Coutts Island Rd, Belfast. Visit Waimakriverridingcentre.com
Share this:
More Culture & Travel / Going Places