Cheat's Guide to the Oscars 2017
Your essential guide to this year's Academy Awards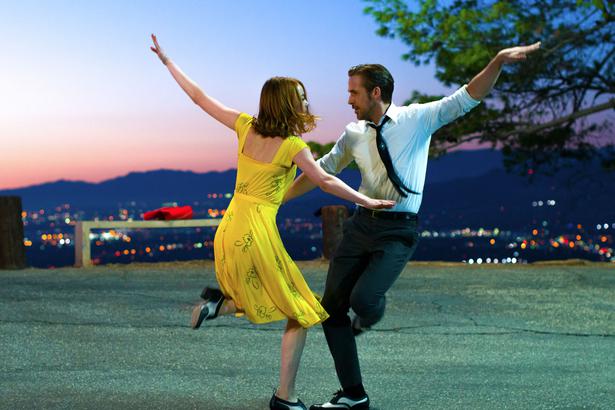 Friday Feb. 24, 2017
THE MC
This host of this year's Academy Awards — the 89th — is popular US comedian and late-night talk show host Jimmy Kimmel, who is making his debut on the Dolby Theatre stage. The choice of host is a major deal, and makes as much of an impact on the event as the triumphant actors and directors. He follows Chris Rock from last year, and Neil Patrick Harris, aka Doogie Howser, the year before that.    
THE RED CARPET
This year's Grammys and Golden Globes were fairly political, with many of the stars taking the opportunity to protest in some way — whether with slogans on their clothing or during their speeches. This is likely to be a feature of the Oscars too — already Iranian director Asghar Farhadi, nominated for the Best Foreign Language Film for The Salesman, has announced he will be boycotting the event, after President Donald Trump's immigration ban meant he was initially unable to attend at all.
READ: Red Carpet Celebrity Stylists to Know
THE FASHION
Expect to see tried and true red carpet designers represented, from Chanel haute couture, Givenchy and Armani Prive. House ambassadors are likely to be faithful to the brands they are connected with for the acting world's biggest night — think Oscar nominees Natalie Portman in Dior or Michelle Williams in Louis Vuitton. Awards season has also been an opportunity to use the power of dress to make statements. Evan Rachel Wood's commitment to wearing a tuxedo at the Golden Globes earlier this year to "make sure that young girls and women knew that dresses aren't a requirement" re-enforced the power of a pantsuit, and hopefully we'll see more of this spirit on the night. While the state of America is being examined, so too is the question of what American fashion means today, and hopefully we'll see some exciting choices from new-look Calvin Klein under the direction of recently appointed chief creative officer Raf Simons, or perhaps the new vanguard of American red carpet luxury such as Altuzzarra and Proenza Schouler. Keep an eye out for some of the more original and exciting red-carpet stars of late, such as Ruth Negga and Naomie Harris.
THE FILMS
The list of 2017 nominees is diverse — a relief following last year's #oscarssowhite controversy. Leading the pack is musical La La Land (about an aspiring actress and a jazz musician struggling to make it in Los Angeles) with 14 nominations — tying with All About Eve and Titanic for the most in Oscars' history. Arrival (an alien sci-fi drama) and Moonlight (a coming-of-age story set in the African-American community) have eight each, while Lion (an Indian-born Australian goes to his homeland to search for his lost family), Hacksaw Ridge (a World War II drama based on the true story of a conscientious objector who saved 75 men in Okinawa), and Manchester by the Sea (a Boston janitor returns to his small hometown to care for his teenage nephew) have six apiece. These are all vying for Best Picture alongside Fences (the story of a black man who wanted to be a professional baseball player but was too old when African-Americans were finally allowed to play in the major leagues), Hell or High Water (a modern-day western heist thriller) and Hidden Figures (the true story of three African-American women working at Nasa in the 1960s who were instrumental in the success of a spaceflight).
THE DIRECTORS
You'd have to say Damien Chazelle (La La Land) is the favourite for this one, already taking the title at this year's Golden Globes. He's up against Denis Villeneuve for Arrival, Mel Gibson for Hacksaw Ridge, Kenneth Lonergan for Manchester by the Sea and Barry Jenkins for Moonlight. At just 32, the Rhode Islander has had a short career to date, with his best-known achievements 2014's Whiplash, and co-writing 10 Cloverfield Lane last year. He wrote La La Land in 2010 but struggled to get it made into a film until Whiplash hit the big time.
READ: Why Ruth Negga is Fashion's Latest Crush
THE ACTRESSES
Emma Stone will probably take out the award for Best Actress for La La Land, though she's up against some strong competition, namely Isabelle Huppert for Elle and Natalie Portman for her turn as Jackie Kennedy in Jackie. The other nominees are Meryl Streep (Florence Foster Jenkins) and fashion's latest crush Ruth Negga (Loving).
THE ACTORS
The competition is tight for Best Actor, with Casey Affleck (Manchester by the Sea) the favourite, but not far ahead of Ryan Gosling for La La Land and Denzel Washington for Fences. Other contenders are Andrew Garfield for Hacksaw Ridge, and Viggo Mortensen for Captain Fantastic.
• Watch the 89th Academy Awards on E! (Sky Channel 014) on Monday February 27, from 11.30am. 
Share this:
More Culture & Travel / > International