TBT: Why We Love Cherie Currie of The Runaways
The former lead singer of 70s female punk band The Runaways performs in New Zealand this week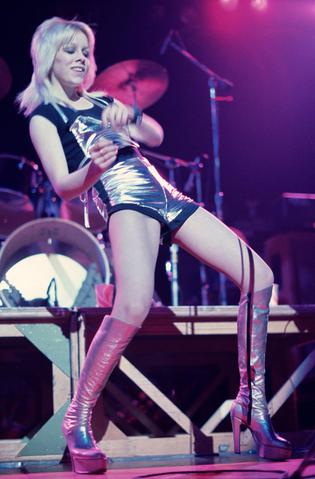 She's the chainsaw-wielding, punk-rocking, power-thrusting star, who famously recorded the song Cherry Bomb in two takes in a darkened studio at age 15, before taking it to crowds of fans in a corset, suspenders and knickers.
As the original lead singer of 70s girl band The Runaways, Cherie Currie toured the world with band mates Joan Jett, Lita Ford, Jackie Fox and Sandy West. After leaving the band, she sang solo, and with her twin sister Marie.
In the film The Runaways, inspired by Cherie's memoir Neon Angel: A Memoir of a Runaway, Dakota Fanning plays the teenage wild child (Joan Jett is played by Kristen Stewart). The film tells the incredible but sad story of Cherie's youth, including struggles with drug addiction and sexual abuse.
The multi-talented artist is much more than that teen star though. She's open and endearing, with no time limits or banned topics when she answers my call from LA's San Fernando Valley, where she was "born and raised".
She's the devoted mother who gave a portrait of Dakota Fanning, drawn by her tattoo-artist/musician son Jake Hays, to Dakota's mother for Mother's Day.
She's the first-time actress who walked out of an audition waiting room believing she wasn't gorgeous or voluptuous enough, only to return and land the role of Annie in cult 80s movie Foxes, alongside Jodie Foster. (Her other acting credits include Parasite and Twilight Zone: The Movie).
She's the former addict who became a drug and alcohol counsellor for addicted teenagers.
And she's the wood carver who walked past a group of chainsaw artists and decided she had to try it herself. Now, when Cherie is not making music or touring, she spends her days "covered in gasoline and oil".
As Chainsaw Chick, as her rather un-punk rock website calls her, Cherie has been carving for 15 years. She owns a gallery and has won awards, and carved live at festivals such as SXSW.
READ: Should You Wear a Band T-shirt?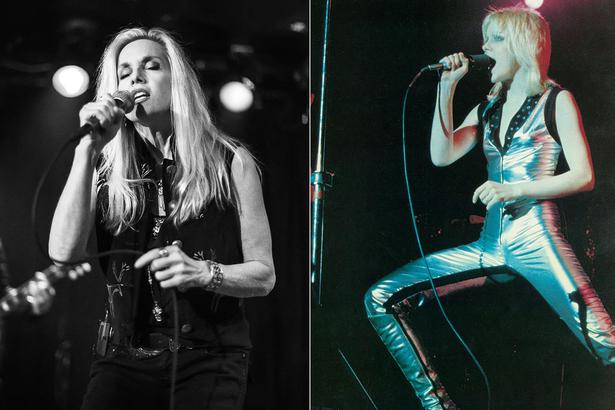 You may not recognise her when she's muscled up in work pants and ear muffs carving her signature mermaids and bears, but you will when she takes the stage at Auckland's Kings Arms tomorrow night.
Cherie is still the blond bombshell, but these days she dresses more casually on stage. She doesn't feel the need to perform in a corset or silver jumpsuit anymore, instead sticking to "good old" leather pants or jeans, biker boots and a cut-off T-shirt.
"It's not the 70s anymore", she laughs.
The Australasian tour marks her first visit to New Zealand. She will also be playing in Wellington and Christchurch, plus a number of Australian cities.
While in New Zealand, Cherie will be releasing the live album Midnight Music in London, which includes a song recorded with one of her idols Suzi Quatro. Although she recorded most of the album off the back of a lung infection, with only 50 per cent of her voice, she is still "pretty proud" of it. "It sounds great," she enthuses.
Another album is set for release later this year, then it's back to her other day job – where she has two years of carving orders to complete.
Cherie has made peace with her past, forgiving former manager Kim Fowley for the abuse she experienced while in The Runaways. She feels "so blessed" she tells me, in that American way that other cultures aren't as accustomed to, to have "bur[ied] those demons" and to have turned painful memories into "new, fresh and positive" ones. Last year's album Reverie was produced with Kim and her son Jake – who often tours with Cherie when not busy with his band Maudlin Strangers - and she ended up caring for Kim in his final days with cancer.
READ: TBT: Buzzcocks, the Original Punks
Before I know it we're talking fears, and she becomes Counsellor Cherie, giving me the kind of advice I usually pay hundreds of dollars for.
Never ask anyone's opinion, she says, they can't give you the right answer. "They can't walk your path... every time I've listened to other people I've failed."
Her biggest mistakes in life came from allowing people to manipulate her, she adds. She believes fear and doubt are our biggest enemies. And sure enough, when her gravelly voice yells out on her signature track, "Hello world, I'm your wild girl, I'm your ch-ch-ch-ch-ch-ch-cherry bomb!", doubt is the last thing you hear.
She will be performing those old Runaways hits on this tour. "I never get tired of doing Runaways music" she says. At gigs, "we all get to go back in time to when we were teenagers again".
Cherie especially loves seeing her youngest fans, many of whom discovered her music after The Runaways movie was released. "That puts a big smile on my face," she says.
A mere admirer before our interview, by the end I'm in love. I may have told her as much – not my usual custom after a half hour phone interview, or any interview I might add – but there's something about Cherie that brings out the fan in me.
• See Cherie Currie at The Kings Arms, Friday May 20; Bodega, Wellington, May 21; and Churchills, Christchurch, May 22. Tickets available from Ticketmaster.
Share this: