Chic and stylish in San Francisco
Heading to San Fran? Ginny Fisher shows how to have a chic and stylish experience away from the typical tourist traps.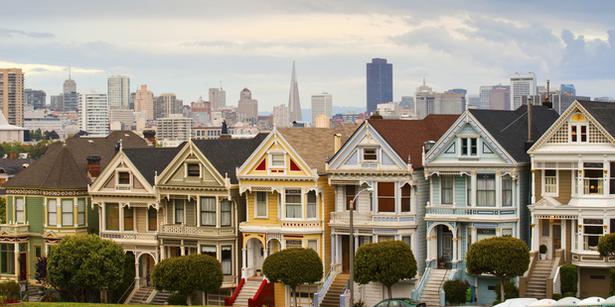 Thursday March 27, 2014
1. Catch an indie film in a super-sized armchair at Robert Redford's Sundance Kabuki Cinemas. Sundance showcases quirky, independent, documentary and foreign language films. Even better, you can take a glass of wine to your seat. Kabuki Cinemas, 1881 Post St, (415) 346 3243.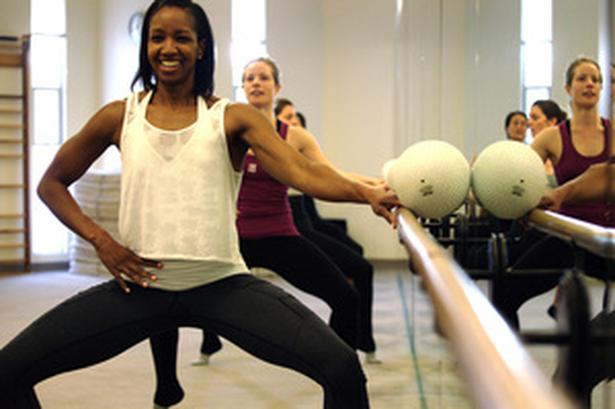 2. Grab your ballet shoes and move into first position at the Bar Method in the Marina District. This challenging fusion of ballet, pilates and calisthenics will sculpt, lengthen and strengthen your muscles to good tunes, under the guidance of attentive teachers. The bar method was founded in San Francisco and is now wildly popular throughout the States.The Bar Method, 3333 Fillmore St,
(415) 441 6333.

3. Take a pew at Bourbon and Branch, on the site of an old speakeasy. Such dens of booze and chatter, were, well, prohibited in the 1920s. These days, the joint still has a grungy, underground feel with ancient brick walls and dusty bookshelves.
But now, the cocktails are top-notch. Try a cucumber gin gimlet, along with rare whisky, rum or tequila. Be sure to book a table for a good spot, and note your password to enter this unsigned little gem. Bourbon and Branch, 501 Jones St, 
(415) 346 1735.

4. Steam out the cocktails at Japan Town's Kabuki Springs and Spa. This Japanese-style day spa is renowned for all-day massage, body polishing and bathing packages. Guests claim never to have felt their skin so hydrated and smooth after treatments by expert Japanese therapists. If you don't care to bathe nude with the rest, skip the public bathing. Kabuki Springs and Spa, 1750 Geary Blvd,
(415) 922 6000.

5. Hire a bike at Fisherman's Wharf and pedal around the waterfront to Golden Gate Bridge for expansive views across The Bay. The bike lanes are well signposted to the yachting mecca of Sausalito, which will take you around 80 minutes. Having earned a meal, try a seafood feast on the pier, while taking in views back to the city.
Exhausted or tipsy? Take yourself and your bike back on the ferry - a 25-minute sail across the bay that passes close to Alcatraz, which is worth gander if you don't have time for a tour. Rent bikes at The Cannery, 425 Jefferson St, Fisherman's Wharf. Eat in Sausalito on the pier at Scoma's, 588 Bridgeway, (415) 332 9551.

6. San Francisco's central shopping high-low mix in the blocks around Union Square is justly renowned and includes the new outlet store opened by the city's upmarket department store, Nordstrom's.
It is called Nordstrom Rack and stocks heavily discounted designer goodies at 5th and Market Sts. For a more relaxed experience take a taxi to one of the upmarket inner-city neighbourhoods, including the Mission, Hayes Valley and our favourite, the Pacific Heights stretch of Fillmore St, which is loaded with luxurious boutiques. Gimme Shoes has a selection of finely-made, nubbly leather boots and quirky shoes - think Oxfords and wedges.
Come here for popular Italian brand Fiorentini and Baker - makers of luxe slouchy biker boots. A few doors down, Curve stocks Isabel Marant, Alexander Wang and Alexander McQueen. Another must-stop shop is Steven Alan. Come here for pared-down cool brands like Acne Studios and APC.
Look out also for homewares at Jonathan Adler, a Benefit beauty boutique and the eclectic fashion edit of Elizabeth Charles. For hippie heritage, Haight St is a hoot and if you're over that way don't miss Amoeba Records, one of the largest US dealers in new and old vinyl.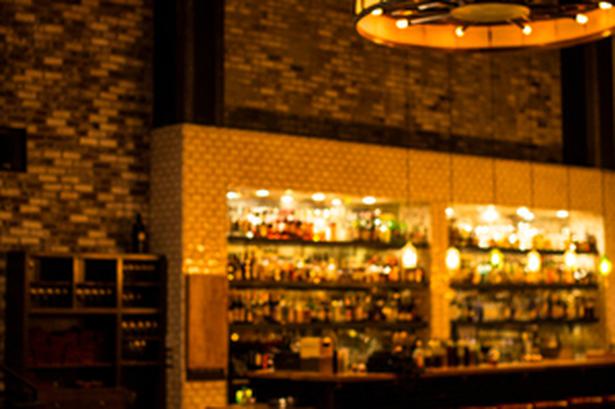 7. The Mission District, just 10 minutes from the CBD, has many excellent eateries, but meat-lovers head to Lolinda. Famed for Latin-style small plates, this Argentinian grill serves up delights such as tasty pork belly, spiced with jalapeno, and chorizo short rib. Seafood fans are also catered for with char-grilled octopus and Chilean sea bass with salsa criolla.
This roomy, subway-tiled restaurant has a bustling, New York feel and if you have a moment before dining, check out their rooftop bar, El Techo; the views of the city are unbeatable as are their ginger margaritas. Lolinda, 2518 Mission St, (415) 550 6970; El Techo, 2518 Mission St, (415) 550 6970.

8. Also in the Mission, the wonderfully jumbled Accident and Artifact is a favourite with prop stylists and curiosity seekers. The owner was a geologist and seller of antique books before opening the store, which is jammed with local artwork, sculptures, artefacts, African tools, textiles, jewellery and apothecary products. It's always a surprise to visit. Accident and Artifact, 381 Valencia St, (415) 437 9700.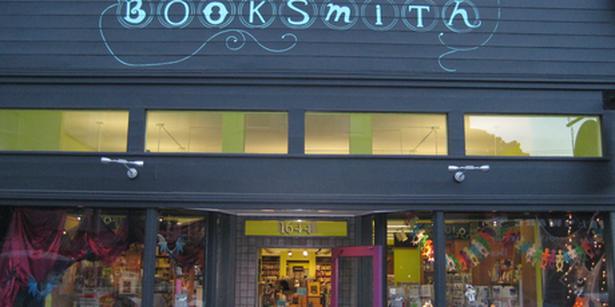 9. Wander through Haight-Ashbury to The Booksmith. This perfectly bookish-smelling, independent bookstore has a wonderful selection of art monologues and various other quirky tomes. Set aside a good hour or two here - it's hard to leave. Go here also for clever children's books and crafts. We loved the letter-making kits and a yarn about a kite that got stuck up a tree. The Booksmith, 644 Haight St, (415) 863 8688.

10. Get your rock'n' roll on at the Fillmore, an Italianate-style dance hall established in 1912. All the greats have played here - James Brown, Ike and Tina Turner, The Greatful Dead, Santana, Hendrix ... you get the idea. The entrance is lined with colourful posters of artists who have performed over the years. These days, expect to catch up-and-coming acts. Lorde played here last year before her Grammy wins. The Fillmore, 1805 Geary Bvld, (415) 346 3000.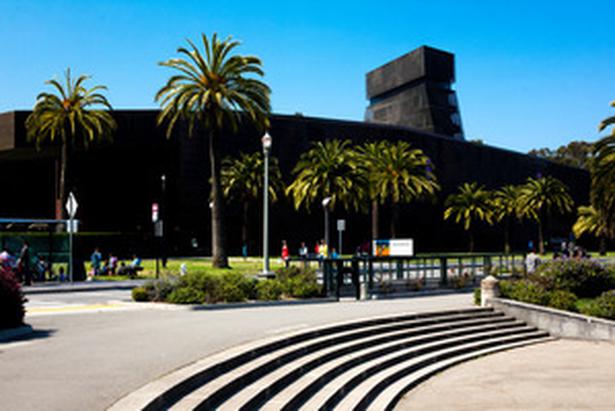 11. The de Young Musuem, in Golden Gate Park, is always worth a look and, until May 11, there is an exhibition of Georgia O'Keeffe's early work called Modern Nature, including stunning floral and fruit still-lifes from her time at Lake George with photographic great Alfred Stieglitz.
While inside, don't miss the gallery shop and do head up the tower for sweeping city views. Opposite the museum's entrance you will find the city's science museum and in the park there is even a bison paddock. deyoungmuseum.org. (NB: The central Museum of Modern Art is currently closed for renovation.)

To find out more about San Francisco visit DiscoverAmerica.com and try the Trip Tuner for bespoke travel ideas.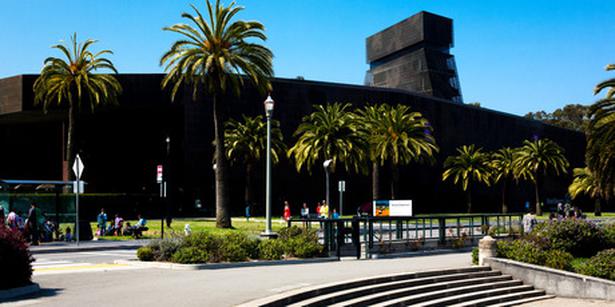 Share this:
More Culture & Travel / > International