Choosing The Perfect Christmas Present
How to make sure the presents you give won't end up in someone's bottom drawer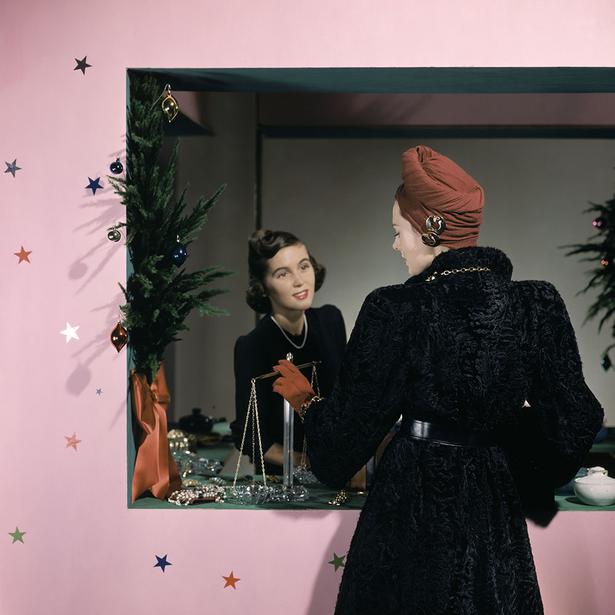 Tuesday Dec. 5, 2017
Despite being a holiday, by the time Christmas rolls around, it can start to feel like you've put in an awful lot of work. Coming up with last minute present ideas or blindly braving the malls can really take the shine off the festive season — but it doesn't have to be this way.
Viewing present-buying as a chance to show someone you care about them can help you think more clearly, rather than leaving you in stress mode.
As with almost anything, the key to enjoying the process is to avoid leaving it too late. The more time you have to choose, the more likely you are to come up with that something special, within your price range, and the look of excitement on the recipient's face will make all the effort worthwhile.
TAKE NOTE
Instead of trying to conjure up ideas from thin air, think back to conversations you've had with the person you're buying for. Sue Millar, a merchandise manager at Smith & Caughey's, says the earlier you start thinking, the better prepared you'll be.
GALLERY: What the Viva Team is Giving This Christmas
"This is where it pays to be on the alert in the few months before Christmas and take note of anything they mention that they like, want, or need," Sue says. "You should end up with quite a list that way."
Even if there isn't a direct clue, they might have mentioned something that can spark an idea — maybe a favourite artist or author, something specific they've seen, or a kind of fragrance they like.
Knowing that someone remembers small details and conversations is a little gift in itself, and the better listener you are, the more thoughtful your gifts are likely to be.
Ali McIntosh, director of Herne Bay homeware and gift store Tessuti, says if you know someone well, you're already halfway to thinking of something they'll love. "Consider any hobbies the person enjoys, colours they like, the season and whether or not the gift will be travelling."
Even if they're a super-practical person and claim there's nothing they need, consider well-made versions of garden or kitchen tools they use every day. Taking the person's circumstances into account can also help. Don't buy a delicate ceramic or plant for someone who's about to move overseas, for example.
It sounds obvious, but this happens all too often — especially if it's a desperate, last minute buy. If someone only buys fair-trade items, or products that aren't tested on animals, they'll appreciate you remembering this, and will be far more likely to enjoy the gift if it fits their principles.
However great your memory is, keep a list of ideas for your close friends and family. It might seem a bit over-the-top, but when it comes time to choose something it's bound to be helpful. At Christmas especially, when things get stressful as you have to come up with several ideas at once.
Another way to get around this is to collect small stocking-fillers throughout the year as you come across them, which you can add to bigger presents, or have on hand to return the favour if you're given an unexpected gift.
If you're on a tight budget, don't spend more than you can afford — starting early and making a plan helps take the pressure off.
When you know you have a few gifts to buy but aren't sure how you're going to afford it, the worst thing you can do is put it off. "Panic buying is never a good idea and usually ends up costing more out of desperation," says Sue.
Can you bake them something and pop it in a festive box or package? Do you have time to paint them something, or frame a photo you've taken? A friend once made the most of a special on spirits by packaging them up with cocktail syrups they'd made, along with fresh fruit and garnishes, and novel ice cube trays.
RECIPE: White Chocolate Panforte to Gift
Even without the spirits, it would have made a lovely gift, requiring only some fresh fruit, sugar, and a recipe. Things like pickles, chutney, and rocky road, are all cheap and fairly simple to make, and can be really impressive if you take care with the presentation, with nice jars and hand-made labels.
WHAT'S IN STORE
If you have time to browse in-store rather than simply making a beeline for the present you've decided on, Sue says to start with the places they frequent, and chat to the sales assistants about what's new or interesting.
"Stores will often have one-off specials or flash sales in the lead-up to Christmas, so signing up to receive newsletters about upcoming sale days is a good idea." Checking their Instagram or Facebook pages can be helpful too, as these are updated more often than websites.
If there's something you're after in particular, ring ahead to make sure your trip won't be fruitless. Often stores have more than one branch, so make sure you're heading to the right one.
READ: Curio Noir's Ponsonby Store
It's easy to get carried away quickly, or talked into buying something at the first place you visit, but take the time to leave and come back before you decide, especially if you've chosen something expensive.
You can often hold things for a few hours or a day, but make sure you respect the store's policy and be sure to let them know if you change your mind.
Don't expect the sales assistant to make a decision for you — they don't know the person as well as you, so if you're feeling indecisive, take a break and come back once your mind's clearer.
Still completely stuck? Sue says don't be afraid of a good old-fashioned voucher. "They may be boring to give, but the recipient will enjoy choosing their own present."
When you give it you could suggest something you think they'd like, but admit you weren't sure, so they know you have been thinking of ideas.
There are, of course, many more things you can give than just objects, and many people feel they already have enough "stuff".
Consider whether there's a festival or concert coming up they'd love to go to, a class they've always wanted to take, or a restaurant they've been wanting to try. A subscription to a beautiful magazine is like a series of small gifts, and you can even subscribe to things like craft chocolate or coffee.
READ: Festival Fashion Goes Practical and Politcal
When buying for children, especially if you haven't seen them in a while, don't just pick things randomly based on their gender. A child I know was given a rugby ball for his first birthday, which was obviously useless at that time, and also a pain to store away.
There are clearly many ways this could have been avoided, but a good place to start if you don't know much about buying for children would be to carefully consider the child's age, and ask other parents what was most useful when their kids were at that stage.
Though an element of surprise is always nice, asking parents what they need means they won't end up with double-ups or unneccessary items.
If you're looking at toys, or something fun, aim for something that's likely to last (natural materials are always nice), and avoid things that make ridiculous sounds — parents value a bit of peace.
Things that will keep them busy, like books, games, and craft items might not be the most thrilling to unwrap, but will be appreciated long after the Christmas tree has come down.
THAT'S A WRAP
There's no point spending precious time and energy on something special if you're going to half-heartedly wrap it with crinkly paper from a few Christmases ago.
Plain paper with a beautiful ribbon is always a safe bet, or Sue suggests looking for details in the gift and matching the paper to those. "You may be giving a beautiful pale pink camisole, so you could match the colour," she says.
"Those hard-to-wrap presents should always go in a box."
Think of ways you can personalise the gift, by making your own gift tags, or buying nice ones from a stationery store. "Another idea is to tuck a small edible treat on the outside and secure with the ribbon," Sue says.
"Or why not do a total sensory wrap and spray the paper lightly with a pine fragrance to amplify the Christmas feel."
READ: Gift Sets for the Season
Tessuti favours a more earthy aesthetic, so Ali suggests hunting for "a sprig of fresh foliage to tie on the ribbon", to make the end result look beautiful. Adding a card with a message, and a note about why you picked the gift is always a good idea, especially for people who collect keepsakes.
Finally, always ask for an exchange card, check what the store's policy is, and keep your receipts. It's not a big deal if you've picked the wrong colour, fragrance, or size — it happens. The main thing is to make it as easy as possible to fix.
Though your first instinct might be to take labels off things, check with staff to see what condition the item needs to be in for an exchange.
In the end, if the recipient can tell you've done your best to think of something special, it doesn't matter how extravagant the end result is. Making things easy for yourself by being organised, avoiding crowds, and planning ahead, can make choosing gifts as fun as being given one yourself.
Share this: