One-on-One with Cindy Sherman
Cindy Sherman has used manufactured portraits to comment on the world around her for almost 40 years. At Wellington's City Gallery, she discussed her latest series and the impact of social media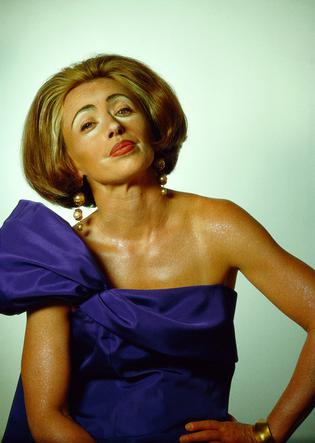 For somebody who has spent the majority of her career as the physical subject of her work, you may expect New York-based artist Cindy Sherman to have no opposition to a selfie. Her disapproval of the act is, however, in itself, a criticism of the narcissism she so often explores through the characters in her world-famous images. Viewing her exhibition consisting of portraits of one person as more than 50 characters, you can't help but be struck by just how malleable one's personal identity really is.
Spanning two floors at the City Gallery Wellington, the Cindy Sherman exhibition chronologically offers passages into some of the artist's highly significant series of the past 16 years - beginning with 'Head Shots of 2000-02' and weaving its way up into her most recent body of work. Curator Ellie Buttrose adapted the exhibition for the Wellington space, after it was originally shown at the Queensland Art Gallery and Gallery of Modern Art earlier this year.
As you make your way from room to room, there is a sense of the characters becoming more believable - perhaps due to the fact this's year's art is the first time that Cindy, 62, has allowed herself in to the work. This is something she would previously "obliterate" any trace of in a character.
"I relate to those women, those characters. I'm getting older, they're getting older," Cindy says as we sit in the gallery's meeting room overlooking the Wellington harbour, the sun shining through the aluminium blinds after days of rain.
"I feel great compassion for them because they're trying to hold on to some sort of beauty that was theirs when they were younger and it's waning now. There's this desperation and I can relate to that. I think a lot of women getting older can relate to that."
When asked how her own personal connection to fashion differs to the characters, she brushes off the subject with a soft chuckle.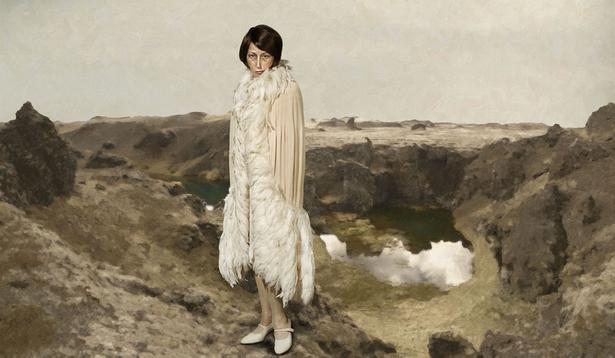 "Usually they're not really meant to be that stylish or if they have a style, it definitely would be far from my own personal style."
Hers is understated at first glance. I've already spotted her stacked Repossi ring and ear cuff and, as she headed for the gallery's industrial service lift post-interview, Cindy carried a striped Balenciaga tote bag that I suspect is from creative director Demna Gvasalia's Fall 2016 collection.
Cindy featured designs from the fashion house when it was under the creative direction of Nicolas Ghesquiere, in a 2007-08 series that was commissioned by French Vogue. The artist has worked on various fashion collaborations in the past, with the likes of Comme des Garcons, Louis Vuitton and M.A.C; in 2006 she was photographed by - and featured alongside - Juergen Teller for a Marc Jacobs campaign.
And, earlier this year, she teamed up with Harper's Bazaar to give street-style stars a taste of their own flashy medicine with a series of satirical portraits - nicknamed Project Twirl - which explored "social media validation". It seems Cindy was not particularly impressed.
"Initially I'd given Sherman some names to follow on Instagram," wrote Harper's Bazaar's Laura Brown of the project, "and her reaction was visceral."
Cindy said at the time: "I was physically repulsed after looking at some of these accounts - thinking how this person travels with hair and makeup and a photographer and is just going to visit her sister in LA? They're not even selfies; they're setups. Then some of them get paid to wear the clothes? I guess it makes sense - it's business, but there's just something dead about the whole thing. It's so self-involved."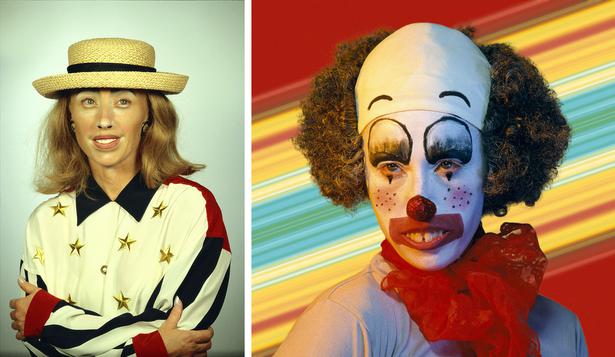 Cindy's process always remains unaltered, working without a crew and only going ahead if she can borrow fashion samples for at least a week. "I think when I was younger it was harder to get people to agree to that because they were [like] 'who are you?', you know, but now I think they like it," she tells me, an untouched cup of peppermint tea next to her. If a collaboration is not in play, Cindy will scour eBay and thrift stores to source pieces for her characters.
Later that night, at the exhibition's opening, Wellington-born film director, producer and screenwriter Jane Campion delivers a speech composed of metaphors and honesty - admitting she felt as if she was taking an exam. "Cindy Sherman is a Greek goddess who has put her bare foot on the squirming serpent of human identity and ego." Respect, indeed, from the only woman to have ever received a Palme d'Or for directing 1993 film The Piano.
Although none of the work in the exhibition explicitly sets out to tackle social media, it certainly prompts conversation surrounding it. It comes as no surprise that Cindy doesn't understand the appeal of the Kardashians, putting their popularity down to obsession with "wanting to check up on the world through their phone", she says.
In response to Cindy's work, fashion designer Karen Walker says: "I think that focus on transformation is really prescient of the modern world today, where we're all presenting ourselves to the world in a very carefully edited and formulated and planned way, in a way that's possibly not really the real us."
Karen was part of a panel talk at the gallery alongside artist Yvonne Todd (herself known for her use of costumes, wigs and manipulation of conventional photography), poet Hera Lindsay Bird and art writer Martin Patrick - where each discuss their favourite Cindy Sherman work.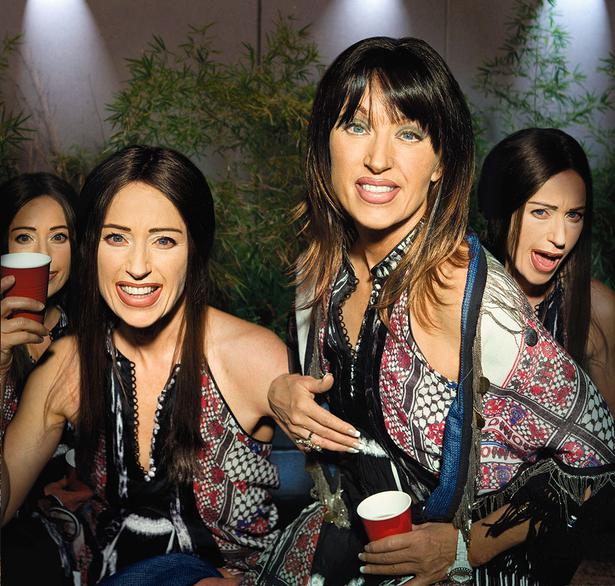 "You know everybody takes 10 goes at the selfie and puts their favourite filter on it, right?" Karen says. ''[Cindy] really foresaw the narcissism and self-obsession that perhaps you could say is around today."
A highlight at the opening is a young girl dressed in a tutu and tiara who sits beneath a towering site-specific mural that greeted guests upon entry, enjoying a biscuit. Cindy squats down in her floral maxi dress and beige Rick Owens' platform boots to snap the moment on her iPhone, as the princess offers a blissfully unaware wave. The artist, who never thought about using her phone as a camera until recently joining Instagram, isn't fazed by the app and with a private account of 120 followers, has no interest in gaining hundreds of thousands.
"I'm in a strange in-between state of ambivalence about it, I'm not sure if this is going to affect my work or affect the way I'm used to seeing or that sort of thing. In general, I really would rather experience things and look at things and notice all the subtleties, without doing it through a camera lens."
I can't help but imagine if the rooms of the exhibition came to life, perhaps the Chanel-cloaked kooks of 2010-2013 would opt to nibble on biscuits instead of champagne, the socialites of 2007-08 would indulge in a selfie or 10 to show off their new Balenciaga, and, let's not forget, the clowns of 2003-04 on level one, who would put the ample space and shiny green floor in their gallery to good use with roller-skates. From over-lacquered lips to compression stockings, if you're after confirmation of the communicative power of personal appearance, this is it.
• Cindy Sherman, City Gallery Wellington until March 19. Visit citygallery.org.nz
Share this: