Why You Should Follow Cleo Wade on Instagram
Poet and writer Cleo Wade is a guest at this year's Semi Permanent conference in Auckland. She speaks to Jessica Beresford about creating a more unified world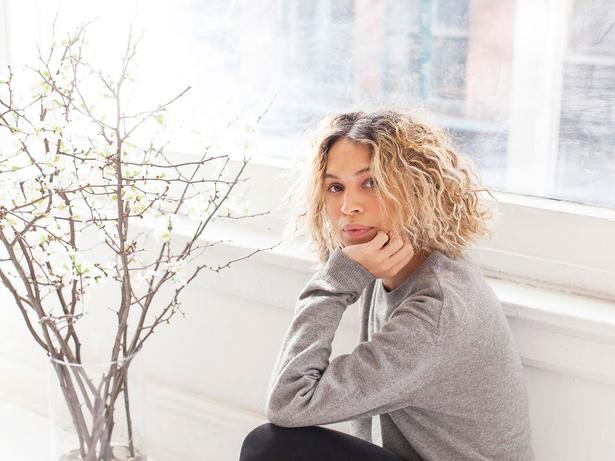 Wednesday Aug. 3, 2016
The worst thing about inspirational quotes is that they're too often taken out of their original context, posted and re-posted into triviality on social media. They're a classic example of words and no action: nice in theory but without really going anywhere, a string of platitudes for the aspirational.
You could mistake Cleo Wade as another such appropriator: her Instagram page is filled with black words on white backgrounds touting feel-good vibes. On closer inspection, however, the poet and artist is an example of how these directives should be told — in their original context, hand-scrawled by someone who genuinely believes and actively participates in the message.
To give you a sense of Cleo's character, this past weekend she set up a stall at Hester Street Fair in Manhattan's Lower East Side, operating under a banner reading "Are You Ok?". There weren't any secondhand clothes, fresh-pressed juices or other market items for sale; rather Cleo was lending her ear to anyone who might need to talk about community, the world or the current political climate.
"With so much constant violence in our media," she wrote on Instagram, as an invitation to her followers, "it is so important that we check on each other. Tell me your stories. I'll share mine too. FREE. No judgment."
Just last week she was part of an event at the Democratic National Convention, where she brainstormed with friends and fellow creatives about how to encourage unity within the polarising presidential election in the United States.
"With our current candidates, and with any electoral period, I think this country can start getting very divided," says Cleo over the phone from Philadelphia. "Because one of our candidates is so outwardly violent in the way he speaks and addresses people of colour and different genders, it's really important to never allow people to be your enemies just because you're disagreeing.
"It's about how we stand up for being progressive and fighting for equality and for everyone to have the rights they deserve, and how we do that with peace and kindness being a part of the communication along the way."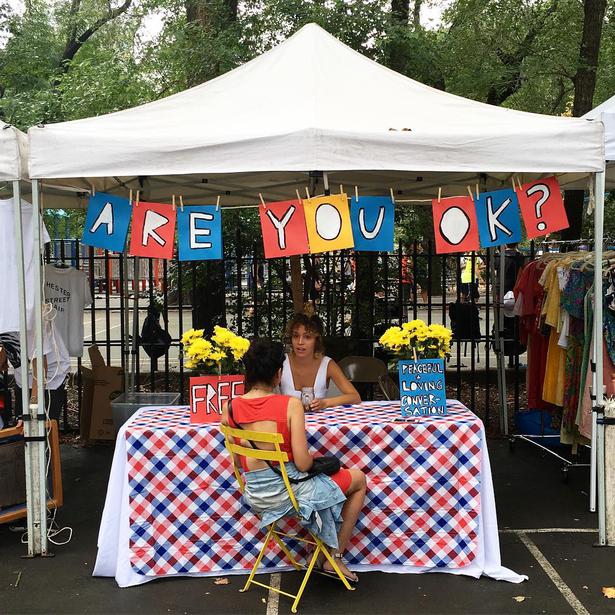 The breeding ground for Cleo's sense of compassion was New Orleans, where she grew up with her artist father and chef mother. "My father is black and my mother is white … and hearing what they had to go through to even be able to have their marriage accepted by their families at the time, it definitely ingrained in me the importance of standing up for love and equality."
Cleo's interest in writing was first sparked aged five, when she attended a summer camp about poetry and she was encouraged to think about objects or concepts differently.
"My teacher said if you're going to write about an ocean or a wave, I want you to write about an ocean or a wave in every single colour you've never seen it in or a bird that has the shape of wings that you've never seen a shape of a wing be before.
"It was so funny because I swear that's made sense to me my entire life and I've taken that approach in everything I've ever done.
"If you use your imagination to problem solve in the name of love and in the name of progress and in the name of togetherness, then that reality sounds like the perfect reality we should all be in."
Cleo now lives in a brownstone on New York's Lower East Side, where she takes that compassion and turns it into art, tapping away on her pink typewriter or jotting down ideas in notebooks. About a year ago she started fully utilising Instagram as a platform to show her work, which has gained her more than 140,000 followers.
"When it comes to having a life dedicated to helping other people, and creating work that you hope creates a safer place around you or a less lonely world for other people, I think that the knock just got louder and louder and I just thought 'How do I do this so it exists beyond an immediate sphere of my contemporaries in the art world or the fashion world or my friends or New York City?'
"The most fascinating and interesting thing about something like Instagram is you get to have this immediate relationship with your audience."
Cleo's method for social media is simple: sketching words of wisdom down on a notepad and then taking a photo to post to Instagram. One attributable quote Cleo uses as inspiration for her work is from Nina Simone, who once said: "An artist's duty, as far as I'm concerned, is to reflect the times. I think that is true of painters, sculptors, poets, musicians ... That to me is my duty."
Cleo's work and the platform on which she shares it couldn't be more of the time; it's likeable, shareable and empowering. Cleo herself is also relevant in character: she's devastatingly fashionable, has friends in high places (she calls singer Katy Perry her best friend), but most importantly, she's relatable; being a champion for human rights never looked so cool.
"I think that for me the work is constantly shifting because I do take the responsibility of an artist to reflect the time very seriously. And I also think it's important to do that in your own unique way and for me I try to do it with my own divine feminine energy and also with the strength that I've learned over the years growing up in America."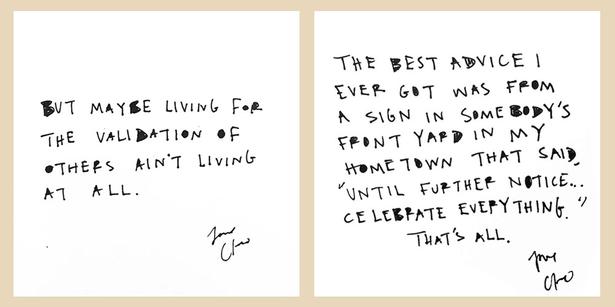 Femininity and feminism are topics Cleo talks about frequently, but she says they're only one part of her message.
"I really don't think there is such a thing as a future of feminism without understanding that it intersects with all things, in the way that it intersects with racism and the need for anti-racism, the way it intersects with LGBTQ rights. I think that no matter what, if you decide you're a feminist, you're deciding to really and truly understand what has been created in our society that has made it possible for so many people to be marginalised."
Because her message is so strong, Cleo's aware of how important it is not to be compromised by commerce, which is something she keeps at the back of mind.
"I love supporting different communities of people, especially women and entrepreneurs and people who have amazing stories, and so usually if I choose to partner with something that is an advertisement or they want me to be in their campaign for something, I just make sure the creative team is something that is really inspiring to me.
"The one thing I never do is allow the words to be used."
Similarly, when Cleo decided she wanted to sell prints of her artwork, it took her a year to research how to do that in a way that didn't burden the environment. She sourced 100 per cent post-consumer and recyclable paper and cardboard, found biodegradable packaging and soy and vegetable-based ink. The prints are also hand-pressed by a woman in Brooklyn, with a portion of the proceeds going to The National Black Theatre in Harlem.
One of Cleo's next big events will be speaking at Auckland's Semi Permanent, which is an annual two-day conference bringing together designers, artists and thinkers for talks and workshops. While she's in town, Cleo is also doing a poetry reading with the Women's Collective, an organisation starting conversations about global issues in a local context.
Like many others, Women's Collective co-founder Taryn Kljakovic, who was instrumental in bringing Cleo to New Zealand, discovered the artist on Instagram. "Cleo's poetry entices the reader to reflect on themselves," says Taryn. "I know a lot of our community will relate to her philosophies in a lot of ways, and her views on self-love, community and feminism will resonate.
Indeed, Cleo is adamant about creating understanding for her message, whether it's small or big picture.
"I think that even if it's just in a casual conversation with a stranger on the subway, if I can help anyone to feel more empowered to be either in their body or part of this world, then those are my best days. I think that because I feel so passionately about that I'm constantly looking for ways and forms of expression and manifestations that allow me to do that."
If she truly is about reflecting the time, no doubt Cleo's work will look entirely different in five years'. Although if her character's anything to go by, the message will remain the same.

• Semi Permanent is on August 12-13 at the ASB Theatre, where Cleo will speak about affirmations she's written. Cleo is also doing a poetry reading with the Women's Collective on August 11 at Seafarers, Level 4, 52 Tyler St, Britomart. Tickets are available from ticketmaster.co.nz
Share this:
More Culture & Travel / Features & Profiles