Hitting Clicquot in the Snow in Queenstown
Rosie Kelway packed her snowboard and thermals and flew to Queenstown for the annual luxury festival Clicquot in the Snow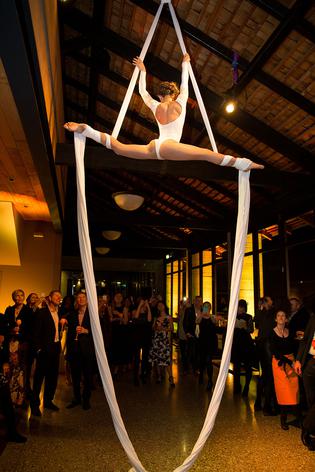 The air is fresher, the mountains grander, the stars brighter and the Champagne really does seem to taste better, in Queenstown. I flew into town to toast the winter season at Veuve Clicquot's annual Clicquot in the Snow, a winter party that has been held in Queenstown for the past six years, one of a series of international events held at luxury ski resorts around the world.
We left a grey, wet, wintry day in Auckland and arrived in Queenstown almost two hours later, into a world of breathtaking snowy peaks and sub-zero degrees. I realised my skirt and fishnet stocking combo wasn't going to cut it and would need to adjust my outfit choices, quickly. I had, in fact, flown into what was set to be one of the coldest snaps to hit Queenstown and although it didn't quite reach the minus 12.5 record, one night did scrape as low as minus 10.
It was a Thursday afternoon and the alpine town was buzzing, people were wrapped up in glamorous coats and snow boots, while fresh-faced skiers and snowboarders straight off the mountain joined the long queues outside the famous Fergburger or shot straight into invitingly warm bars.
The Clicquot celebrations started with an intimate opening party at Jack's Point, a golf course and restaurant set on a 1200ha settlement on the edge of Lake Wakatipu, just 15 minutes from Queenstown. More than 120 guests, including the who's-who of Queenstown, rubbed shoulders, while an acrobatic server swung from the ceiling, elegantly topping up guests flutes from above.
Moet Hennessy Australia and New Zealand managing director Andrew McLaren was in town for the weekend and explained his company had originally sited this festival in Australia, at Thredbo, but later made the call to focus on Queenstown.
"It is so cool here," he enthused. "Queenstown really is a southern hemisphere playground and it is just growing in popularity. When you look at the town, the quality of the food and the produce it's a natural fit for Clicquot. We could have held the festival in both Australia and New Zealand but, fundamentally, more people come to this town from Australia, than I think probably go to the snow in Australia, and I think Queenstown has a lot more to offer."
The very first Clicquot in the Snow was in Aspen, Colorado in 2007, its aim to showcase the best spots in the world to enjoy apres ski. It still runs annually in Aspen, and has been held in Tignes in the French Alps, and other winter wonderlands around the world.
And, boy oh boy, do they know how to show guests a good time. Next on our itinerary, a four-course degustation at Rata, where, over two sold-out days, celebrity chef Josh Emett talked guests through dishes made especially to match Veuve Clicquot Champagne — including the very last bottles in the country of the 2004 vintage.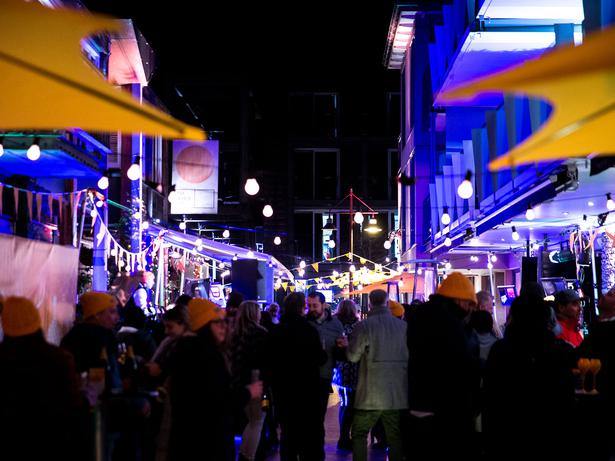 Later that night shoe designer Kathryn Wilson held her spring/summer runway show aboard the historic TSS Earnslaw steamship — first launched in 1912, the same year as the Titanic. Tickets to the show sold out within 48 hours and guests enjoyed the upbeat party atmosphere — and chef Josh breaking out his model moves during a catwalk appearance.
The next day kicked off with a Champagne brunch, of course, at Pier 19 on the lake's edge, before a day on the slopes at Coronet Peak. During brunch, Queenstown-based Veuve Clicquot brand ambassador Elaine Thomson explained how the recent growth in Queenstown tourism had been phenomenal and the appetite for the good life quite extraordinary.
"We have flights coming in all the time, I think they had the record last week with 14 international flights landing in one day and obviously there are a lot of national flights as well." Not forgetting the many private jets that also fly into Queenstown.
On the final night, the hardy braved the cold at a street party with special guest musician Holly Smith, but most fast-tracked to a bar with a warm fire.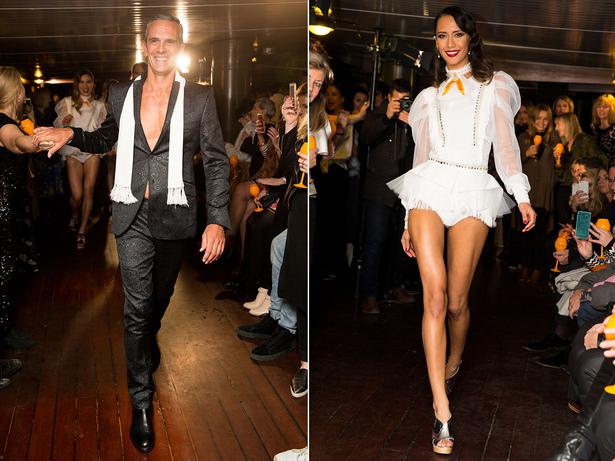 Queenstown is definitely a place to meet friends — old and new. I was constantly bumping into people who had flown in to entertain and indulge in on-and-off-mountain activities.
Huffer's Steve Dunstan was there hosting his top account from Australia. I spotted an incredible retro green skisuit outside Heidi's Hut, (which Clicquot had taken over for the week), only to discover it was being worn by Isabella Lau, Ruby's stylish brand manager. Justin Souter, who distributes labels Marle and Rains, was also in town to host guests for dinner at the trendy Sherwood hotel.
I met the stylish Hannah Wells, the American blogger behind Faith Lord Formation, who also has a large following on Instagram @faithlord. She is the wife of Kiwi freestyle skier Jossi Wells, who won gold at this year's Winter X Games in Aspen. Hannah comes to town each year to support Jossi, and to help create fashion content for what is possibly Wanaka's coolest store, 47Frocks, which stocks labels such as Karen Walker, Harman Grubisa and Juliette Hogan.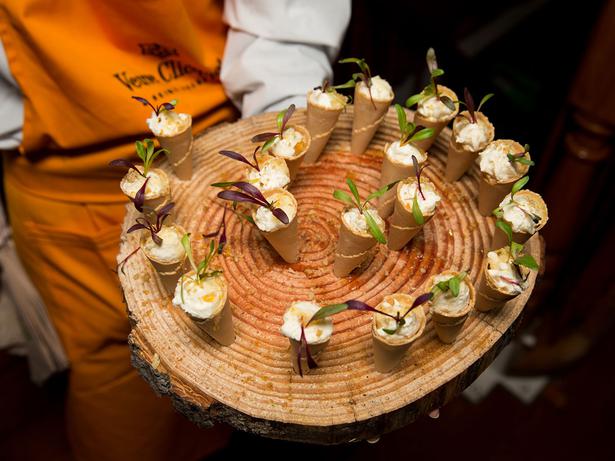 But my favourite group to run into, and possibly the group of women having the best time in all Queenstown, was led by Rodelle Payne, the owner of Sisters & Co boutique in Mt Maunganui. She had booked a Clicquot in the Snow package deal and had flown down her top four spenders, she told me over breakfast at the Hilton Hotel, where we were both staying. She had had so much fun, in and out of the bars, drinking delicious flutes of champagne, that she was adamant she would return next year.
"I might actually do an activity as well next year," she said, laughing.
Share this:
More Culture & Travel / Going Places