Heading to Coachella 2016? Here's Where Else You Should Visit
Make the most of being stateside and visit these exceptional places near Coachella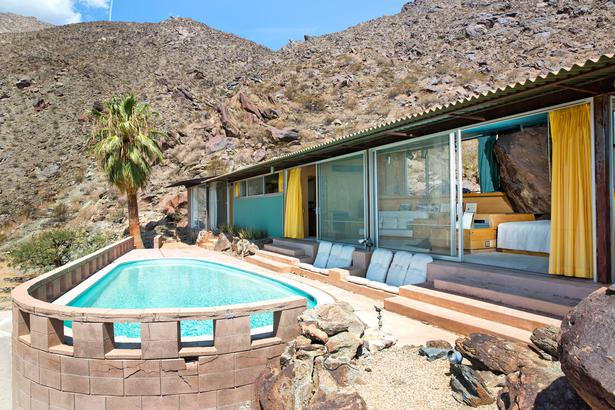 Monday April 11, 2016
1. Have a nosy at Palm Spring's iconic mid-century modern architecture, with houses designed by Albert Frey and John Lautner as well as the former homes of celebrities such as Frank Sinatra and Mailryn Monroe.
2. The west coast of the United States is one of the best places to go vintage shopping, but as many of the stores are off the beaten track, be sure to plan where to go ahead of time. Start off with The Fine Art of Design in Palm Desert and American Vintage in Los Angeles.
3. Load up on good food ahead of the festival and sample some of the best eateries Palm Springs has to offer.
4. Bag yourself a last-season bargain at Desert Hills Premium Outlets, which has dedicated Calvin Klein, Gucci and Valentino stores among many others.
5. Visit some of the area's iconic beaches, such as Long Beach, Newport Beach or Venice Beach, which are only a few hours' drive from the festival
6. Venture further inland to Joshua Tree, where you can visit the High Desert Test Sites, the World Famous Crochet Museum and, of course, the national park itself.
7. Recuperate after the festival at one of Palm Springs' iconic hotels, such as the retro-inspired The Parker, the Ace Hotel or Sparrows Lodge.
Share this: