Colour me calm: How the French are going crazy for Crayolas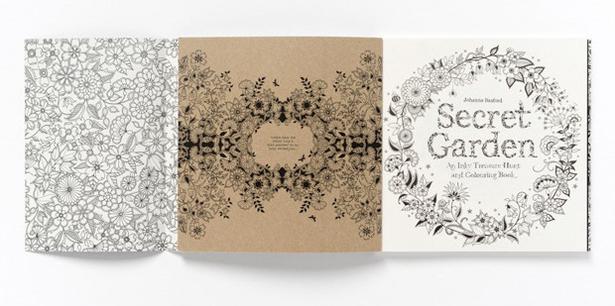 Thursday Feb. 5, 2015
Put that yoga class on hold - there's a new stress-buster in town. Forget Zen and pick up a pen, because what you really need to do to restore a sense of calm in your life is copy the French and invest in a colouring book for adults. They are proving so popular among women in France that they're even outselling cookery books.
One particular volume alone, Secret Garden: An Inky Treasure Hunt and Colouring Book, by Johanna Basford, has sold more than 350,000 copies - and it's a craze that is slowly but surely taking the UK's Etsy set by storm, with sales of cool colouring books booming and Facebook groups dedicated to the pastime.
Examples range from pictures of landscapes and pencil drawings of heart-throbs to the sort of intricate patterns that make you see double; the idea being that concentrating on colouring in will have a meditative effect and relieve stress.
There is even anecdotal evidence that Caran d'Aching these pictures can help to cure headaches.
Is this really a thing? Really? Well, in France it is. Personally, I can't help but feel a stab of envy that French mums seem to have this parenting thing so neatly locked down that not only do their children not throw food, it seems that they don't mind amusing themselves while Maman does a spot of colouring in.
There are, it appears, people out there who don't spend all day, every day, with a toddler and an eight-month-old, with "mummy, mummy, MUMMY" on a loop in the background, and therefore have time to do a bit of colouring in to help them chill out.
But how does this trend play out for a stay-at-home parent dealing with all the usual "I can't even go to the loo by myself" issues? Let's just say that sitting at home colouring in by myself feels like the very last thing I would ever think to turn to during a rare moment of "me" time.
But 350,000 French people can't be wrong, and so one afternoon, with Son Two mesmerised by a shape sorter and Peppa Pig babysitting Son One, I bring outCreative Colouring For Grown Ups and reach for the Crayola stash. Approximately three seconds pass before Son One pipes up with the words that effectively end any hope of that mystical "me" time: "What's that, Mummy?" "It's a colouring book." "Oh. Please can I do it?"
It seems churlish to deny a three-year-old the chance to colour in (especially when he did say please), so I hand him a crayon. And we're off.
Five minutes later, and Son One has haphazardly scrawled over a page of beautiful doodles before losing interest and demanding that I help him do a puzzle. The other one, meanwhile is going crazy over the Crayolas because I won't let him chew them.
That's the end of that, then. But I'm left feeling like I wouldn't mind a sneaky 20 minutes to myself to really get going on colouring in that butterfly pattern.
Perhaps lining up a bit of time alone, just me and my colouring-in book, will help me calm down over the fact that my toddler has just refused to eat a perfectly good dinner for the umpteenth time in a row and is now demanding chocolate.
And if butterflies don't do it for you, there are any number of colouring books out there, from Mel Elliott's brilliant Colour Me Good range - which lets you hone the hues of heart-throbs including Ryan Gosling and Harry Styles - to fine-art tomes where you can give masterpieces by the likes of Renoir and Van Gogh your own saturational spin.
So, here are some top (felt) tips for using colouring in as a stress-reliever: get yourself some nice pens and wait until you have a bit of time to yourself before trying it (it's never a good idea to fight a three-year-old for a crayon). Oh, and go for Ryan over Harry every time.
- THE INDEPENDENT
Share this:
More Culture & Travel / The Latest