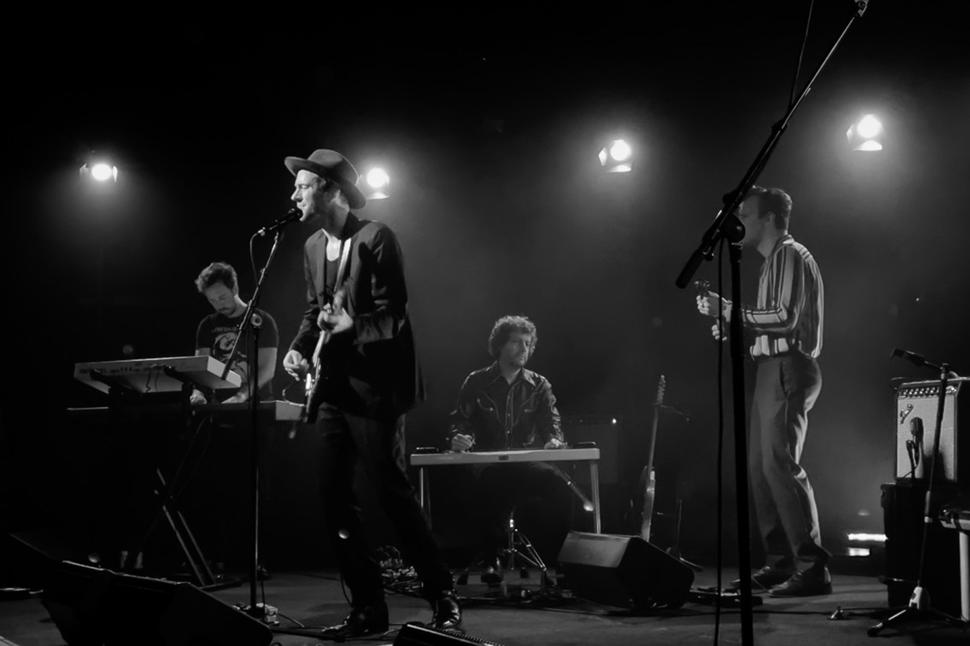 Concert Review: The Transcendent End Of Indie Band The Veils' Nationwide Tour
Finn Andrews assembled his Kiwi-powered version of The Veils for one last show on the band's Nux Vomica tour
Tuesday May 4, 2021
This story was originally published on 13th Floor
While The Veils are usually considered an English band, the only two Brits on stage last night were Andrews (who spent part of his youth growing up in Auckland) and guitarist Dan Raishbrook.
The remainder of the line-up consisted of long-time keyboard player Liam Gerrard, now an Auckland resident, along with Kiwi musicians Joe McCallum (Tami Neilson, Eb & Sparrow, Tiny Ruins) on drums, bassist Cass Basil (Tiny Ruins, King Sweeties, Carnivorous Plant Society) and Dave Khan on violin, a musician who gets my vote for MVP if only for his work with Reb Fountain, who was, by the way, spotted in the crowd.
This second show at The Powerstation came across as something of a gathering of good friends. The previous night had sold out, but for the Sunday night, the upstairs was closed off and a wonderful, family-type vibe filled the main room.
In addition to Reb, I spotted bassist Mike Hall and Dylan Storey both giving support to their colleagues on stage. In fact, this being New Zealand Music Month, I think its safe to call The Veils a Kiwi band.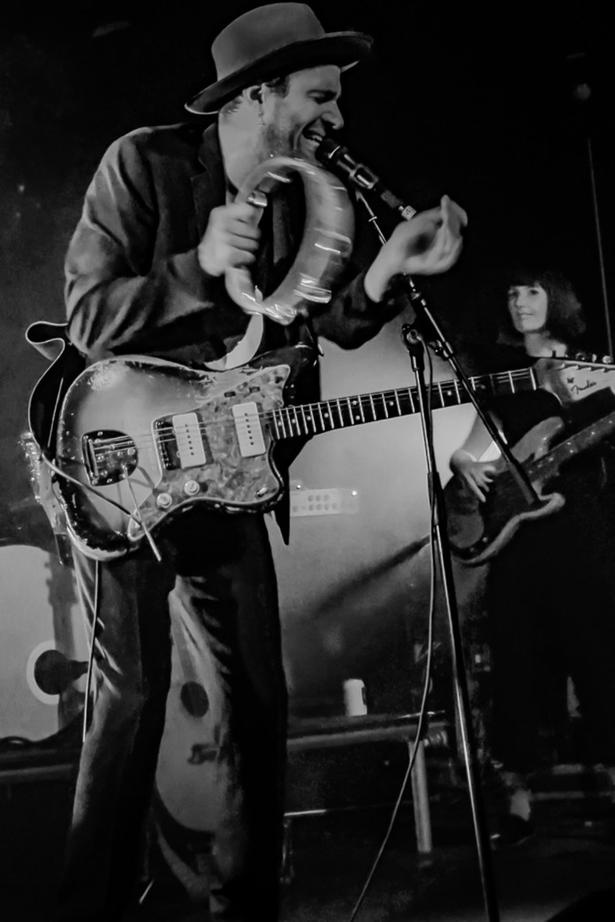 The Veils frontman Finn Andrews. Photo / Marty Duda

Opening act Silicon (Kody Nielson's pet project) started early enough for me to miss most of their set, and, to be honest, I'm fine with that.

This was a crowd ready to hear The Veils and there was a distinct buzz among fans who were also just happy to be back at The PowerStation.

Before too long, the lights went down and, as Sinner Man played over the PA, Finn Andrews, wearing his trademark wide-brimmed hat, led his band out and immediately launched into Not Yet, the opening track to 2006's Nux Vomica.

The stage, bathed in red light for most of the show, seemed to elevate as the six musicians locked into the tune.

I was particularly interested to hear how Dave Khan's violin would fit in and, not surprisingly, it was perfect.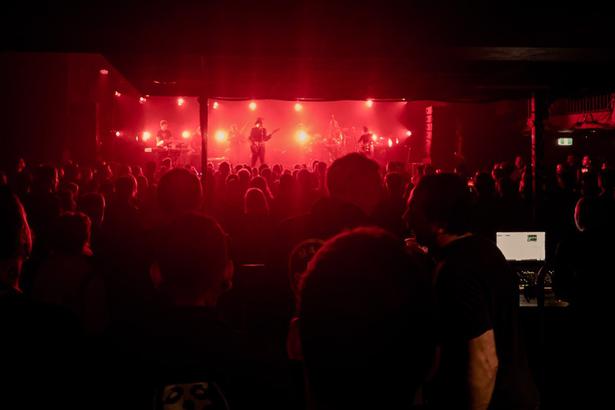 The Veils played to a full house. Photo / Marty Duda

Finn, himself is a true magnet on stage with plenty of presence. Gripping his guitar, he stretched, kneeled, bent and practically threw himself around the front of the stage.

Noting how this was a "cheeky little extra show", Finn and the band were having a ball. In fact, at one point, a birthday cake was brought out to celebrate Liam's big day and we all sang Happy Birthday.

Nux Vomica was indeed played in its entirely, but the songs were switched around just a bit for better live continuity.

Finn was at his Nick Cave/Tom Waits best during Pan, growling out, "There's an angel at my table and a devil up my sleeve".

Dave Khan's careening violin was a highlight during One Night On Earth while the album's title track, written as Finn recalled by, "a frustrated, angry young man" virtually exploded thanks to Joe McCallum's machine-gun drumming.

The band closed out the Nux part of the show with Jesus For The Jugular… Finn's voice cracking with emotion as the guitars squalled.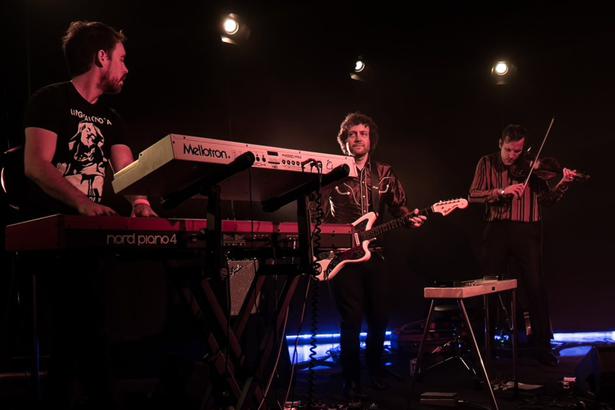 Photo / Marty Duda

Then, after the birthday cake, there was more to come.

Swimming With The Crocodiles from 2016's Total Depravity, kept things going and, after Birds, we were treated to two new songs that will, hopefully, appear on a new Veils album sometime soon.

The set came to an end with the pulsing Axolotl, a song about an evangelical preacher as a Mexican salamander (of course). Nick Cave would be proud.

There was no way this was going to end without an encore and we were rewarded with Sun Gangs and then, One By The Venom, a top pick from Finn's solo album, One Piece At A Time.

Closing with a song listing multiple ways of dying may seems a little dark, but every one that I saw in the crowd looked like they had just seen the light.

 
Share this: