5 Cool Gardening Trends Right Now
Get outside and try these latest trends in the garden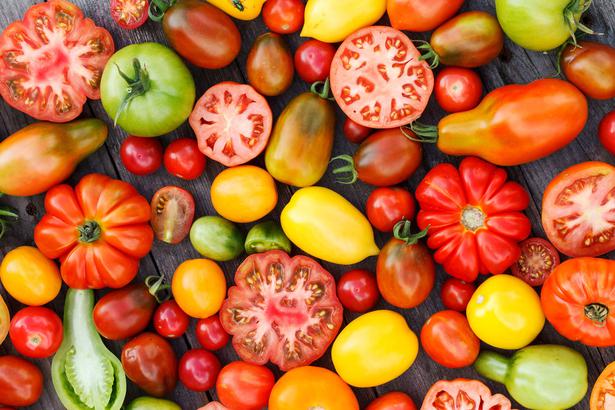 Friday Nov. 11, 2016
Kai Auckland Tomato Movement
This is a citywide initiative aimed at getting people to grow and preserve their own tomatoes in order to learn old-school techniques. You either start your own tomatoes from seed, or collect some seedlings from a Kai Auckland Tomato Movement distribution point in November (see a list at kaiauckland.org.nz.
Once they're grown over the summer, the idea is to take your harvest to a workshop and learn how to bottle them.Check their website for details as harvest time gets closer.
Try Something New
Here are some new beauties on the market that will make a fashion statement in the garden: asparagus peas, beetroot chioggia, and purple dragon carrots. The beauty of selecting seeds from a catalogue is you'll have things growing in your garden that can't be found at the garden centre. 
READ: Easy Tips for Garden Novices 
Growing Anything Heritage 
It's all about growing your own seedlings, ordering seeds from catalogues and taking food-growing to the next level. There's also a huge wave for growing organically, check out Kings Seeds for some ideas.
Early Summer Planting 
Here are some of the veggies you should be looking at getting in the garden in Auckland in November: beetroot, capsicum, carrot, chilli, climbing beans, cucumber, eggplant, kumara, lettuce, pumpkin, radish, silverbeet, sweetcorn, tomato and zucchini.
Getting Eco
We got in touch with Meg Liptrot, co-manager of EcoMatters Visitors Centre and Garden Hub in New Lynn, to see what self-sustainability workshops they've got coming up. This weekend (November 12-13) you can take part in a two-day lesson on how to make your own earth oven; screening on December 1 is food-waste film Just Eat It; and there's a Future Living Skills: Eco Design Work Out workshop on December 7 with Eion Scott teaching smarter home design. The Centre is also starting a 'Love Your Bike' community cycle hub with three workshops scheduled for November 16, 23 and 30 teaching basic maintenance and safe cycling skills for kids. Go to ecomatters.org.nz or Facebook.com/EcoMattersEnvironmentTrust/ for more information.
Share this:
More Culture & Travel / Staying In