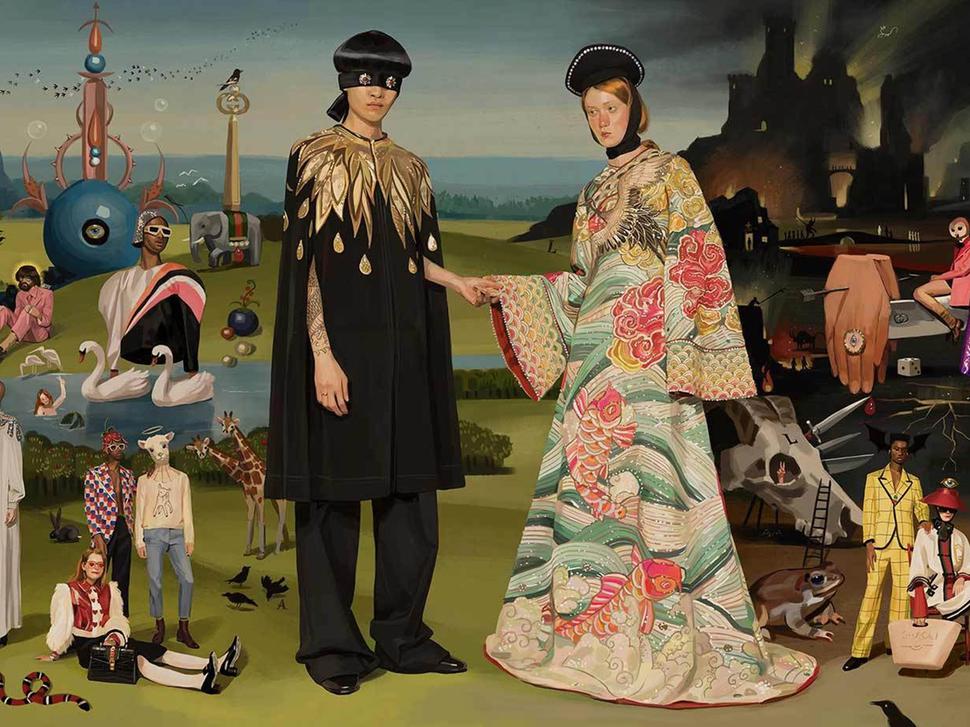 Stylish Instagrams to Follow Right Now
From Gucci fandom, Meryl Streep in a cannoli, and free-style Ikebana—the time to scroll is now
Friday March 16, 2018
Ignasi Monreal 
Meet Gucci's new muse: Spanish artist Ignasi Monreal. The sought-after illustrator is behind the brand's magical and surreal campaigns — and the artistic collaboration is one to obsess over. The (only) 23-year-old first began working with Gucci in 2015 after founder Alessandro Michele discovered his work on Instagram. Since then Monreal's daydream-like paintings have taken Michele's visions to another level. Unbelievably, all of Monreal's work is created digitally on just a computer or tablet. His portfolio also includes the likes of Dior to Louis Vuitton to FKA Twigs, the latter of which also found him via social media.
Follow:@ignasimonreal Best For: Gucci Fandom
Accidently Wes Anderson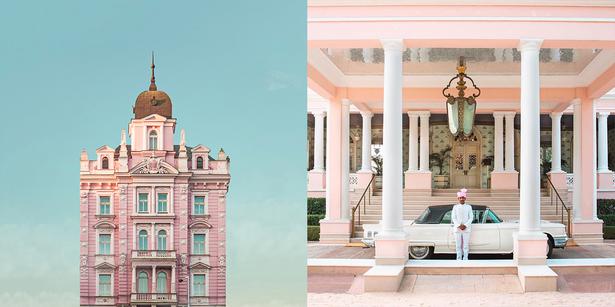 AccidentallyWesAnderson gathers together images of whimsical buildings and locations around the world, that as the name suggests, exemplify director Wes Anderson's trademark style. Hyper-stylised symmetry, pastel colours and elaborate facades — once you've got an eye for it, you can start to find it worldwide. Expect to be taken to Budapest and Istanbul — both overflowing with amazing architecture. Berlin and Copenhagen also pop up regularly.
Follow: @accidentallywesanderson  Best For: Office day-dreaming. 
Taste of Streep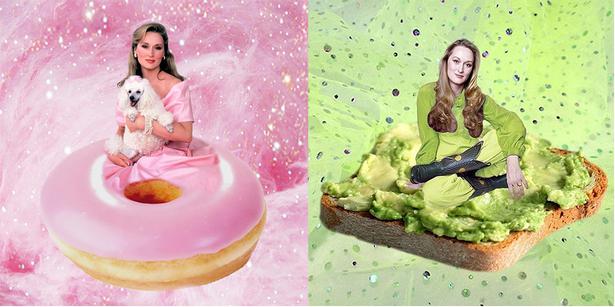 The two classics of snack food and Meryl Streep make a masterpiece. Picture / @tasteofstreep

This brilliant feed combines two of life's greatest indulgences — food, and Meryl Streep. Brooklyn-based actor and graphic designer Samantha Raye first got the idea on a Photoshop whim in 2016. She combined a photo of Streep on top of a pink-frosted doughnut, and voila! Two classics soon made a masterpiece. The Instagram combines her best work and has since gained over 200,000 followers. Other favourites include the inimitable Hollywood queen saucily sprawled on French fries, stuffed into a cream-filled cannoli and sitting perched on avocado toast. Pangs of hunger following an intense need to marathon Meryl films will likely result.

Follow: @tasteofstreep  Best For: Die-hard Meryl fans

Freakebana Life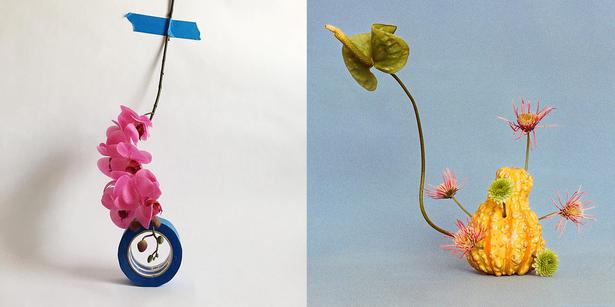 Struggle with impossibly perfect floristry on Instragram? Freakebana is for you. Picture / @freakebana @katsu_fan

If flower arranging gives you a feeling of panic (a fear similar induced by baking) then this account which celebrates the art of 'Frekebana' is for you. Frekebana (pronounced free-ke-ba-na) is the art of arranging whatever-the-hell you want. It's the estranged cousin of Ikebana, nodding at the traditional Japanese art form while erasing the rules and keeping all the beauty. Take inspiration from this account and stuff spring sprigs into sweet potatoes or pack a golden squash with dandelions and chrysanthemums. Materials foraged from your kitchen cupboard are encouraged...much easier than a Shinto garden.

Follow: @freakebana  Best For: Floristry novices

Katie Merchant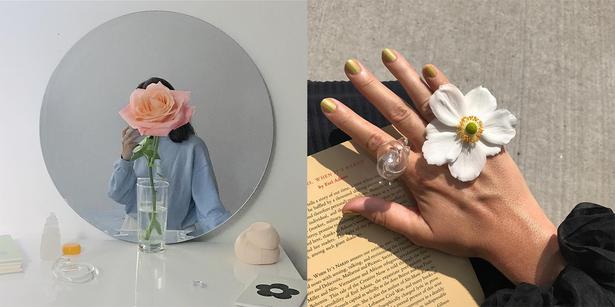 For an aesthetically soothing Instagram Katie Merchant is one of the best. Picture / @thankyou_ok

Forever an Instagram muse, Toronto-based Katie Merchant, a.k.a @thankyou_ok is the queen of aesthetically pleasing Instagrams. Scrolling her page you'll likely encounter her freshly manicured fingertips, colour co-ordinated interior or abstract shots and inspiring (note:non-cheesy) passages from classic books. We love Katie's fresh approach to self-appreciation and personal style — her sock collection is particularly envious.

Follow: @thankyou_ok  Best For: Gram Perfectionists

Idea Books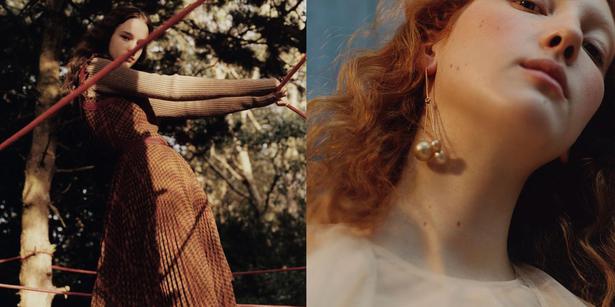 Enter the dreamy world of Chloe Le Drezen's fashion instagram. Picture / @chloeledrezen

Idea is simply the coolest book publishers in the world. The small family run company, set up by Angela Hill and David Owen, operates out of a secret store in London's Dover St Market. They've become known for stocking only super cool, super-interesting, and super-limited-edition titles, essentially turning the used-book industry on its head. The Instagram account is no less popular, racking up an ever-growing 341,000 followers. Every three hours, David posts three images of one book they're peddling — which most often sells out instantly. Customers in London will have their books that evening and those in Paris the next morning. They also ship worldwide.

Follow: @ideabooks  Best For: Coffee table envy

Chloe Le Drezen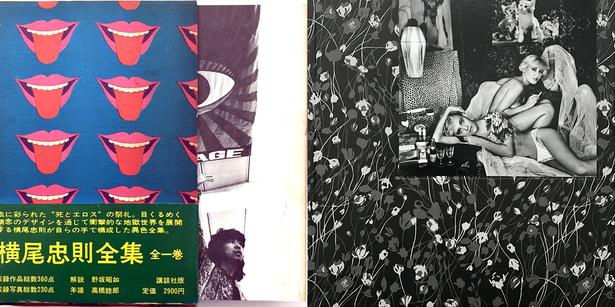 Idea Books make the used-book industry impossibly cool. Picture / @ideabooks

This up-and-coming London based photographer is one to watch right now. Her Instagram displays the rich tonal warmth and intimacy of her signature style. She shoots regularly for Dazed magazine includes all the backstage looks for Alexander McQueen, Loius Vuitton and Vivienne Westwood. 

Follow: @chloeledrezen  Best For: A fashion editorial fix

Christiane Spangsberg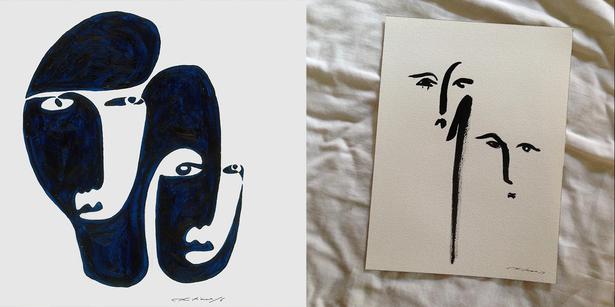 Christiane Spangsberg's Picasso-like figures have got the fashion and art world aflutter. Picture / @christianespangsberg

Hailing from Copenhagen, Christiane Spangsberg's Picasso-like figures have got the fashion and art world aflutter. They've popped up everywhere online and were recently featured in New York independent fashion magazine Unconditional. Her Instagram displays her fluid blue and black works, most often effortlessly created in her very stylish and light-filled apartment. The overall aesthetic is clean and minimal — something only the Danish can truly achieve.

Follow: @christianespangsberg  Best For: Minimal Danish style


Joanne Burke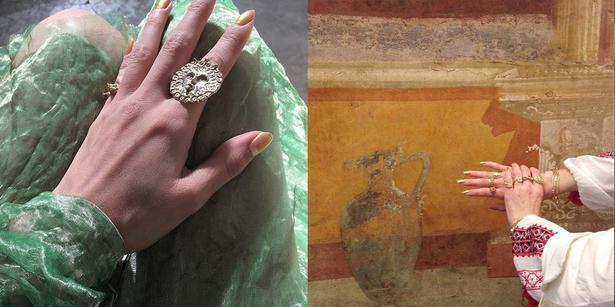 Joanne Burke's instagram is full of whimsical mystery. Picture / @____joanneburkejewels____

Joanne Burke is a British jewellery designer based in Rome and her Instagram is one of whimsical mystery. Scrolling her page is like falling into the pages of an art history book. Each stylish shot is reminiscent of a pre-Raphaelite painting and captures her delicate bronze and gold creations against floaty silks, ancient ruins, and sun-kissed legs and arms. It will make you want to buy her jewels and a one-way ticket to Rome.

Follow: @____joanneburkejewels  Best For: Convincing yourself your destiny is Rome

Freddie Made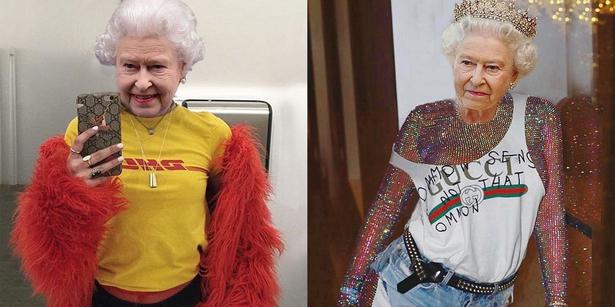 Ever wondered what her Majesty The Queen would look like sporting Balenciaga over-the-knee boots? Well, now you don't have too.  Meet Freddie Made, the Instagram artist who's become somewhat of a guilty pleasure for the fashion set. The Photoshop pro takes people like The Queen, Donald Trump and Mary Berry and combines them with the lastest street style trends. His paradoxical images make fashion light-hearted and fun again—and we're all for it.
 Follow: @freddiemade  Best For: Making fashion fun again
Share this: