Where to Stay: Craggy Range, Hawke's Bay
The future is looking bright for Hawke's Bay winery Craggy Range, with a new chef and accommodation offerings in the works, finds Jesse Mulligan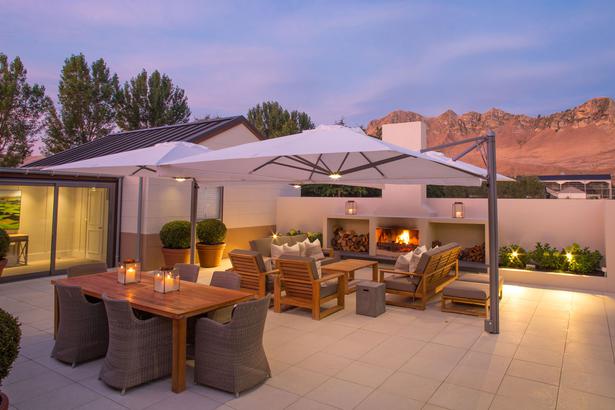 Friday Aug. 4, 2017
The staff were celebrating the week I visited Craggy Range. The winery's restaurant, Terroir, had just been named one of Cuisine magazine's top 100 restaurants in New Zealand — no small deal for a country bistro tucked in behind the mountains and off the beaten track.
But this recognition is just the beginning, the winery's general manager Aaron Drummond told me.
"If we'd been named one of New Zealand's top 100 wineries it wouldn't be enough," he said. "In fact, top 10 wouldn't be enough. We need to think that way about everything we do."
And so it was that even before the Cuisine list was announced he'd undertaken an international search for a chef that could turn Terroir into a world-class restaurant. He eventually found one in Casey MacDonald, a New Zealander who'd worked at two Michelin Star restaurant The Square in London, then as executive chef at the restaurant group behind Cumulus and Cutler and Co in Melbourne. Now, the Kiwi boy is ready to return home.
Casey starts in August, and will immediately renovate the menu. Then, early in 2018, there'll be a physical renovation, transforming the traditional bistro into a wine bar and outdoor eatery, making the most of the incredible mountain views that gave the winery its name. Aaron mentions Brae, a restaurant in Western Victoria launched by an ex-Mugaritz chef, where the sleepy local airstrip is now filled with executive jets owned by people who fly in just to eat there.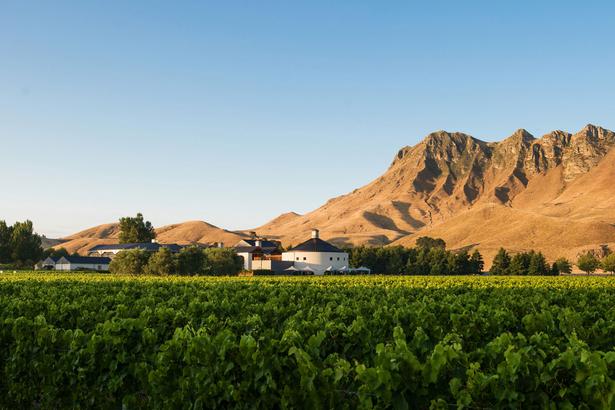 It's no good having destination dining if there's nowhere to sleep though, and the other part of Craggy Range winery currently being transformed is the accommodation. We stayed at the Lodge, a four-bedroom luxury home with everything a billionaire family could possibly want, from a Netflix-enabled flatscreen in each room and a private courtyard, to three open fireplaces designed to supplement the central heating. Each morning the fridge is replenished with local eggs, bacon and mushrooms, best eaten with the warm loaf of bread that arrives with each delivery. A wine fridge contains a bottle each of the Craggy Range's extensive selection, stored at drinking temperature.
That beautiful lodge will remain the flagship but it and a few small existing cottages will soon be joined by five new two- and three-bedroom developments offering a chance to sleep among the vines, wander over to taste the latest vintage at your leisure and otherwise loll about on deckchairs watching the Tukituki River drift by. The city feels far away but the pinot gris is always close at hand.
READ: An Insider's Guide to Hawke's Bay
To complete the experience, September will see the opening of a new walking track the winery has commissioned. It begins across the road in a farm paddock then ascends dramatically, weaving up a steep incline then joining an existing track that takes you on to the famous Te Mata Peak. It'll be open to the public and will connect the winery, literally and figuratively, with Havelock North on the other side of the hill. In case the climb sounds like too much hard work they'll be putting in tasting and picnic stations at strategic points on the way up. So you can climb to the summit, or stay for an extra glass of wine and say you did. There's also a bike track planned for those taking the long way around.
When it comes together, the perfect eating, drinking, sleeping experience will represent mission accomplished for owners the Peabody family, who have resisted the urge to follow other local wineries and sell to a multinational. In fact, they've put Craggy Range in a 1000-year family trust to ensure the business remains independently owned in perpetuity. When you stay on site you almost feel part of that family, part of the dream. Writing this next to the fire in the lodge's second living room with a glass of the incredible Aroha pinot noir next to me it's difficult to imagine how the overall experience could be improved. But I'm excited to find out.
• Craggy Range is at 253 Waimarama Rd, Havelock North. Visit Craggyrange.com
Share this:
More Culture & Travel / Going Places