Party People: Get To Know Creative Soul Zara Gilbert
The multi-talented creative shares her music, fashion and party inspirations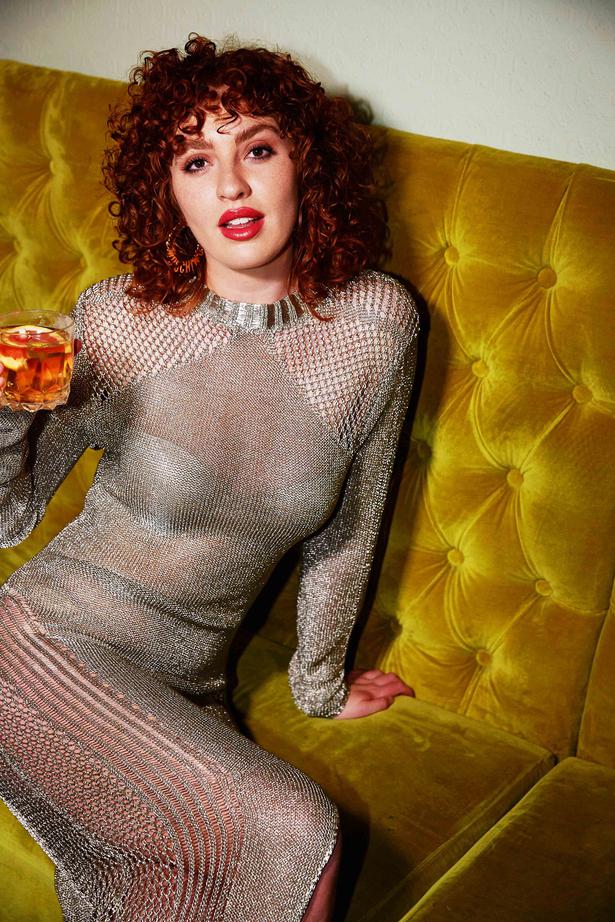 Wednesday Nov. 14, 2018
Twenty-one-year-old self-confessed "multipotentialite" Zara Gilbert's karaoke song is I Wanna Dance With Somebody by Whitney Houston. "The only music that really turns me into an animal on the dance floor with nothing to lose is anything Beyonce or Destiny's Child." With a natural thirst for creativity, Zara loves to sing, act, dance, make films and take photos. This year she released a book entitled Shades of Auburn, a tribute to her scarlet-hued hair, its natural colouring something she's learned to embrace over the years.
READ: 5 Women Share Their Inspiring Perspectives On Beauty
"I will never forget being told by my high school crush that he preferred my hair straight and brown. So that's exactly what I did. I dyed my hair dark and eventually I lost myself and who I was. I was so caught up in trying to be something else, trying to please someone else's idea of beauty I completely forgot about the unique and bold image I once had. Most of all I disappointed my family, for no longer wanting to represent the colour of my heritage."
If she's not slinking her way around her favourite haunts like Saloon Bar or Shanghai Lil's, you can be sure to catch this creative soul deep into her next inspiring project. 
"I am...an all-around creative and storyteller in multiple creative outlets. I am a singer, actor, dancer, guest speaker, broadcaster, filmmaker and photographer."
"I never realised I was different...until I was about 15. One day I was riding the overloaded school bus home. There were no free seats so I had to stand up in the aisle. I looked up at a mirror that was hanging from the ceiling at the rear door exit. I saw these flaming red curls among the crowd of blonde, brunette and black. And thought Wow! Now that's not hard to miss! Red hair is a strange thing, and there is still a stigma around what exactly it is. I now see my hair as a bright beautiful colour, but was once known as my title of 'Ranga'. Which was clearly known to me whenever I'd walk down the street and would have this yelled out the window of a passing car.  I decided to start photographing fellow redheads to show how beautiful our hair really is, and developed the book Shades of Auburn dedicated to those who have learned or are learning how to love their differences."
"My style is...very eclectic and vintage. Always changing and always bold. A lot of my inspiration comes from old movie stars such a Brigette Bardot, Audrey Hepburn, Marilyn Monroe, and Jayne Mansfield. But also have a twist on it all with a bit of fabulous dirty 70s rock n roll!"
"Fashion is... self-expression. As a creative, I can't help but want to pull together colours, patterns and textures together to express my daily characters and alter egos! Being able to separate yourself from the rest, to stand out and be so sure with who you are — that confidence for yourself shown in the clothes you want to wear and do that so proudly!"
"My favourite places to party...Saloon Bar just off Family Bar is always a good time. I love karaoke, and my little dreamland is Shanghai Lil's which is an Asian-fusion jazz and cocktail bar. Disco dance nights are the best, and you won't see me leave the dance floor." 
"My number one party outfit...is my leopard print silk dress, that hugs the curves so perfectly! You can wear heels or sneakers and you'll still look like a queen!"
Share this: