TBT: 6 "Jems" Worth Revisiting
From Full House to The Craft, some classic 80s and 90s films and TV shows are returning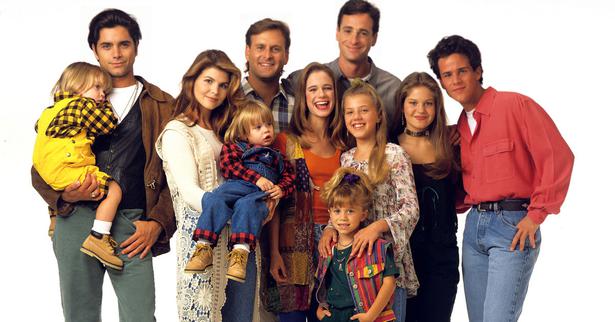 Thursday Aug. 6, 2015
Obviously, our throwback thirst is in overdrive when the Noughties are making a comeback and our favourite childhood television shows and films are being remade just 20 to 30 years on. Presumably, many of these remakes and sequels will have nothing on the originals (the fact that we're much older might also hamper their appeal) but there's something irresistible about revisiting such classics as Jem and the Holograms and Full House.
The six remakes we are most excited for?
1. Fuller House
Filming is under way for the sequel to popular 90s family TV show Full House, and the cast have taken to Instagram to tempt viewers. This time around it's called Fuller House and DJ is a widowed mother enlisting help from best friend Kimmy and sister Stephanie. Amazingly, most of the original cast are back, while the internet is alive with talk of whether the Olsen twins will return. Set to be released next year.
2. Jem and the Holograms
The trailer for the movie version of the animated 80s TV series looks more family-friendly than its original audience might hope (and there's no animated robot called Synergy) but the heroine (Aubrey Peeples of Nashville) still has pink hair and face paint. Stars include Juliette Lewis and Molly Ringwald, and the film will be released in New Zealand in December.
Watch the trailer:
3. The Craft
Tasked with making witchcraft cool in the 90s, The Craft is now being remade — but will it be the same without Fairuza Balk and Neve Campbell? With up-and-coming filmmaker Leigh Janiak set to write and direct, and a script focused on female empowerment, we think so. Leigh also has another 90s' remake to her name: an episode of the TV adaptation of Scream currently playing on MTV.
4. Ghostbusters 3
With director Paul Feig (Bridesmaids, The Heat) and an all-star female Ghostbusting gang of Melissa McCarthy, Kristen Wiig, Kate McKinnon and Leslie Jones — who recently visited a Boston children's hospital in costume — the third instalment of this 80s classic is bound to be a good one. Out mid-next year.
5. Bill & Ted 3
As yet unnamed and stuck in development, Keanu Reeves and Alex Winter are signed on for the third movie in the Bill and Ted franchise. The airhead series launched in 1989 with Bill & Ted's Excellent Adventure. It's not the only early Keanu flick being remade — Point Break comes out this summer, but sadly, sans Keanu.
6. Goosebumps
Viewer beware, you're in for a scare — R.L. Stine's spooky children's books, which were the subject of a television series in the 90s, are finally being made into a movie (Tim Burton attempted to do it in 1998). Rather than taking specific story lines from the original books, the film is centered around Stine himself (played by Jack Black) and his fictional monsters coming to life.
Watch the trailer:
Share this:
More Culture & Travel / Staying In