Culture Club: What to do this week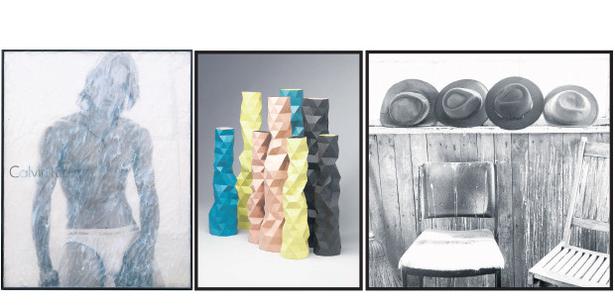 Thursday Jan. 29, 2015
1. Implicated and Immune, at Michael Lett, marks three decades of HIV/Aids in New Zealand with artistic responses to the ongoing epidemic. A partial reprise of the Fisher Gallery's (now Te Tuhi) 1992 exhibition Implicated and Immune: Artists' Responses to Aids, the new exhibition revisits those artists alongside newer pieces. Pictured is Alex Vivian's An Approach to Portraiture (Travis Fimmel), 2011, Vaseline on framed poster.
- 312 K Rd, City, until February 28.
2. London-based designer Phil Cuttance is home to teach his craft this summer. His resin casting workshops will teach participants to design and cast a vase using the technique with which he makes his celebrated Faceture vases (pictured above). We have one workshop space, worth $180, to give away. To enter, visit viva.co.nz/competitions, follow the prompts and enter keyword "Casting". For terms and conditions see the website. The half-day workshops will be held in Herne Bay from February 7-15.
3. The Depot Artspace 2015 Degustation previews the Devonport gallery's 2015 shows with a selection of sculpture, photography, artefacts and paintings. Pictured is Emma Badeia's Uniform, Fibre-Based Darkroom Print, Edition of 5, which will feature during the Auckland Festival of Photography.
- On until February 4 at 28 Clarence St, Devonport. Special showing with wine and canapes tonight from 6pm-7.30pm.
Share this:
More Culture & Travel / The Latest