David Bowie's Fashion Influence
David Bowie has been just as influential for his image as for his music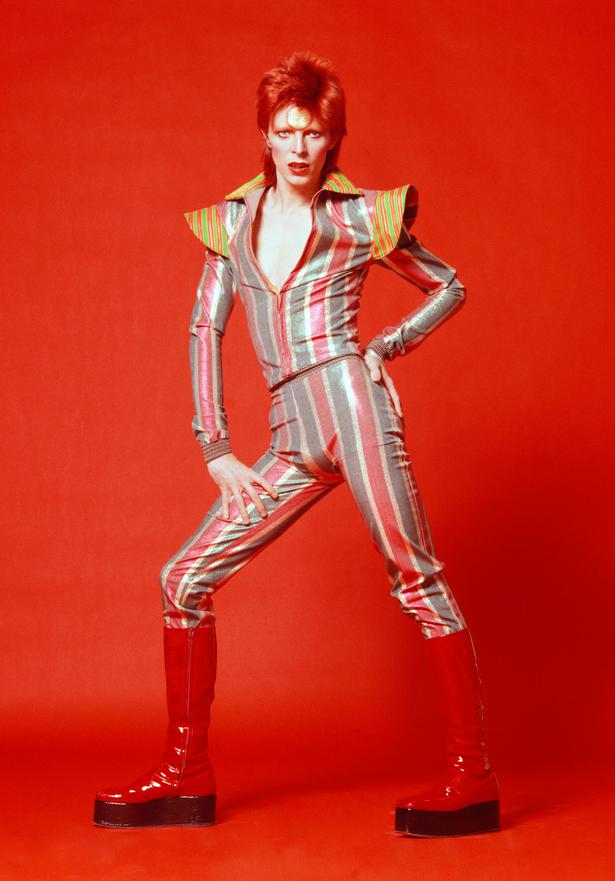 Wednesday July 22, 2015
This article was written at the time of the David Bowie is exhibition at Melbourne's Australian Centre for the Moving Image in July last year.
The sexual ambiguity of Ziggy Stardust, with his flame-orange hair and other-worldy good looks, the oft-imitated lightning flash of the schizophrenic Aladdin Sane, and, to a lesser extent, the startling codpiece of Jareth, the Goblin King from cult film Labyrinth, have all been points of reference for the millions of people British icon David Bowie has influenced throughout his career.
Fashion designer Karen Walker was one such adoring fan, in the crowd at his 1983 Serious Moonlight Tour, which marked her first concert.
"It was the tour on which he wore the yellow suit and had the blond hair. Say no more. A defining 80s moment," says Walker.
"He's had so many great moments, though, never a dud look, really. Except maybe for Labyrinth. For me, nothing beats the Thin White Duke and The Man Who Fell to Earth looks. The cheekbones! The hair! Heaven."
GALLERY: Fashion's Adoration of David Bowie
These unique identities, plus hand-written lyric sheets, iconic photographs, album art and personal sketches, are included in the David Bowie is exhibition, which was created for London's Victoria and Albert Museum (V&A) in 2013 and has since been shown in Berlin, Chicago, Sao Paolo and Paris.
Although he's largely recognised for his success in the music industry, which credits him for redefining the stale progressive rock genre of the early 70s, one of the reasons for Bowie's continued influence was his look and what that represented.
"I think he's been equally influential in terms of his image as he has in terms of his music, and some people get into one or the other first," says V&A assistant curator Kathryn Johnston, who helped sort through around 75,000 objects in the Bowie archive for the original exhibition.
"Tilda Swinton, who opened the exhibition in London, said that she first got into his image and the idea of him as an actor, and his music later."
Much in the same way that fashion designers create narratives and characters through clothing, Bowie championed the idea of creating new identities for himself, using costume as a form of self-expression.
"He made himself into Ziggy Stardust, and then just killed it off and became someone different," says ACMI curator Emma McRae, "and it was just this whole idea that you can make yourself whoever you want to be, and that you don't even have to stick with being that person. You can just become someone different.
"I think that was really liberating, especially at that time, and that's had an ongoing influence on how youth culture has developed since."
This chameleon attitude, along with his cryptic sexual orientation, helped create a curious veneer for Bowie.
The exhibition details how Bowie's publicists encouraged speculation about his sexuality, with the star stating he was "gay and always have been" to Melody Maker in 1972, bisexual in another interview, and courting women in videos such as China Girl — challenging a society that pigeonholed individuals by their sexual orientation.
GALLERY: David Bowie Is Exhibition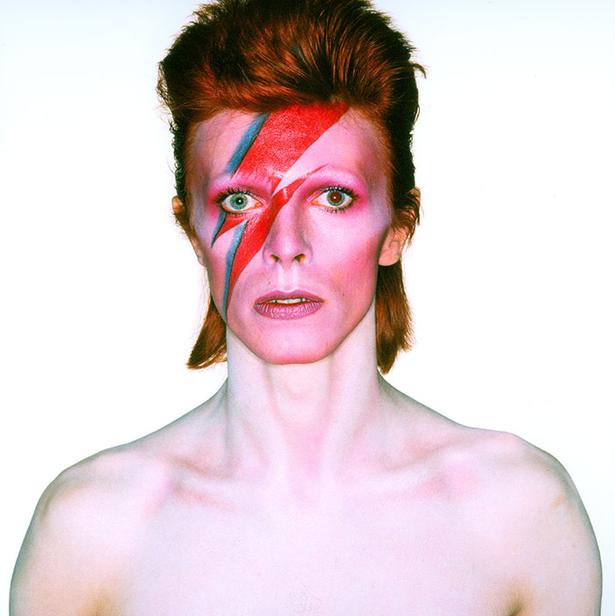 Bowie also offered an alternative masculinity: wearing colourful platform sandals originally designed for women, or pairing black suits with earrings and kitten heels.
Although he's been quoted as saying he was never interested in fashion, Bowie frequently wore elaborate costumes designed by some of the industry's best: the striped "Tokyo Pop" bodysuit by Kansai Yamamoto from 1973, the "Union Jack" Alexander McQueen coat he wore on the cover of Earthling (1997) and Hedi Slimane created the signature skinny suits for Bowie's stage performances.
He himself also had a hand in collaborating on many of his costumes, such as the multicoloured boiler suit he wore on Top of the Pops in 1972, which was inspired by the "droogs" street gang in A Clockwork Orange.
"I think he's probably naturally stylish, and obviously makes some effort, but has a really good eye for what looks good and what he wants," says McRae.
"I don't know whether he's particularly interested in fashion, as 'I'm going to go out and try and set new trends', but using costume as a way of representing different characters is obviously important to him."
One of his pivotal fashion moments was posing for The Man Who Sold the World album cover, for which he wore a "man dress" created by London designer Mr Fish.
"You can see in his teenage years he was sort of following fashion trends, and there's this moment where he kind of switches where he just does his own thing, and from that point on becomes a trendsetter rather than a trend follower," says McRae.
"He's sort of playing with androgyny already at that time, and that's 1970, so I think that was where he decided he was going to use the way he looked as a way of representing something new."
All these extraordinary details are captured in this multisensory exhibition, which shows exactly what David Bowie is: musician, performer, actor and taste-maker, to name a few.
But, despite having the evidence of his four-decade career laid out before us, we're still no closer to learning who the real David Bowie is, the man behind the face paint, the wigs and the costumes.
If his ever-changing career is anything to go by, that's exactly how he wants it to be.
Share this: