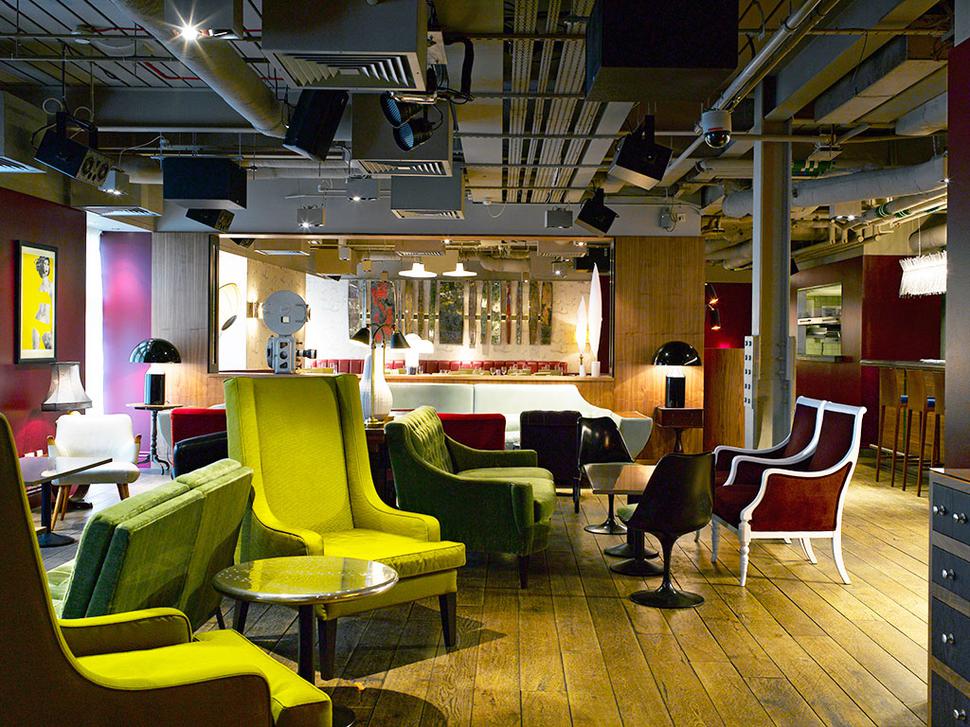 Making Connections with Seafarers
Joining the exclusive Seafarers Members' Club grants you access to private clubs all over the globe
Wednesday July 8, 2015
Private members' clubs have come a long way from stuffy gentlemen-only rooms reeking of cigar smoke and elitism. These days, they're more likely to cater to a new clientele: entrepreneurial, keen to learn and open to opportunity.
Now Auckland's own Seafarers Members' Club is offering another limited round of memberships for sale. Among the many perks (regular workshops, a screening room, Josh Emett's food), is the reciprocal agreement it has with international clubs, allowing members access to facilities around the world.
Like Seafarers, the affiliates (below) offer spaces to connect, learn and socialise.
"It makes travelling to any of these destinations even more special," says Simon Curran, who with co-founder Lucien Law, opened the Britomart club last year.
"Members now have an exclusive, upmarket venue to base themselves from. They can meet clients there, entertain, and even stay the night at some."

The Hospital Club, London (Above)
Co-founded by Dave Stewart from the Eurythmics, this Covent Garden oasis not only boasts a "loft lounge" decked out in Missoni zebra print, its gallery has exhibited the works of Banksy, Warhol, Annie Leibovitz, Tracey Emin and Yoko Ono. And in case you're wondering if sweet dreams are made of this, it has 15 bedrooms with "really comfy beds", says Murray Crane. The designer and Seafarers member recently stayed there while on a work trip and says it was great value; the room cost about £100 less than similar boutique hotels in the area. "It has everything you need: free wireless, good bathroom products, fresh, healthy stuff for breakfast. I met a couple of suppliers there for drinks, then when I went to Florence and Paris for work, I was able to leave my luggage in storage."
The Groucho Club, London, UK
This former gathering for publishers and agents has been running for 30 years, drawing everyone from U2 to Damien Hirst and Princess Diana. "It's full of eclectic furniture and people," says Simon, who recently visited. "You might see a 70-year-old smoking a pipe outside, recording artists drinking coffee inside, pin-stripers having a power lunch." It wasn't always so welcoming, however, with both Eric Clapton and the Spice Girls turned away in the 90s.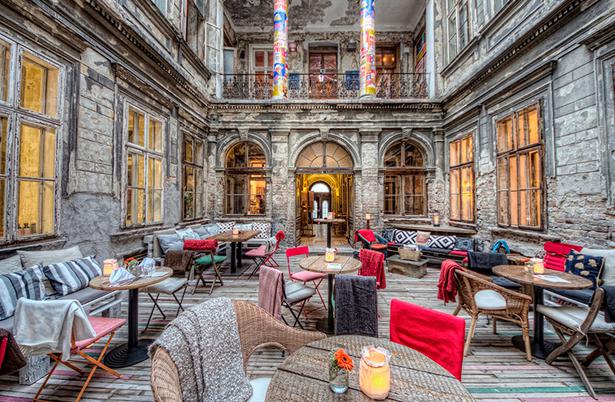 Brody Studios, Budapest, Hungary. Picture / Supplied.

Norwood Club, New York
With the Big Apple on your doorstep, you could argue there's no need for this "home for the curious". Nonetheless, it's a one-stop-shop in an intimate brownstone setting, offering everything from drawing and writing classes to comedy gigs, jazz nights and — come Halloween — pumpkin carving. Whimsical art adorns the walls and it has one of the most gorgeously garish crimson bars you'll ever see.

The Arts Club, London
This is the place to be if you fancy rubbing shoulders with members such as Gwyneth Paltrow, Kim Cattrall and Ronnie Wood. From the outside, the Mayfair establishment looks like 10 Downing St. Inside, it's oh-so-tastefully appointed in demure English style. Founded in 1863 by — among others — Charles Dickens, Anthony Trollope, and Lord Leighton — today it calls itself "a meeting place for men and women involved in the creative arts".

The Spoke Club, Toronto, Canada
Picture five floors of old-world charm, including a rooftop marble bar with panoramic views of the city, and nooks lit by lanterns. Set in a 100-year-old brick building, it's described as "a thriving meeting place where individuals with interests in media, entertainment, and the arts can converge". Among its multitude of spaces is an elegant room where guests can dine beneath chandeliers and select their next drop from a glass-front cellar.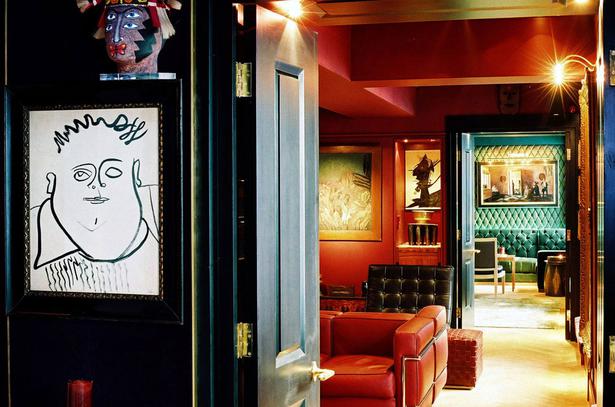 Brody Studios, Budapest, Hungary
This old mansion might be grand, but formality is done away with thanks to grungy decor. Exposed brickwork and upcycled furniture sits on parquet and mosaic floors, and a huge stairway decorated with Brazilian street art climbs to the clubrooms. There, art, music and cocktails are readily available, and guests can retire to one of 11 bedrooms. Best of all, membership fees run the gauntlet from "Porsche on Order" to "Broke Bohemian".
Club Matador, Madrid, Spain
In the heart of the city is a place that asks a lot of its guests, describing itself as "an ambitious and open cultural project that sets the tone for the atmosphere and the activities carried out by its members". Or you could hang out in the jazz library, browse magazines in the kiosk or soak up a film in the cinema.
41 Oceans Club, Los Angeles, US
Designed to transport members back to Old Hollywood, this Santa Monica club has vintage furniture, plastered walls and wood-beamed ceilings. In the secluded courtyard, fireplaces and ivy create a relaxed yet festive atmosphere, with tables and sofas for outdoor dining and late-night lounging. And who could resist the 1910 upright Weser piano?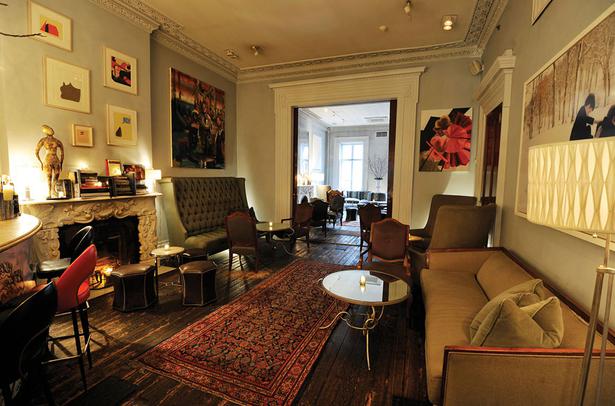 Kee Club, Hong Kong
The opulent rooms are designed for art and wine appreciation, fine dining, business meetings and "mingling with like-minded people". Members can attend gourmet dinners by Michelin-star chefs, quaff Krug or Veuve Clicquot, and watch private fashion shows for such brands as La Perla. A Christie's viewing of Monet paintings was one of the club's recent events.
Kee Club, Shanghai, China
Set in twin 1920s grand stone villas, Kee is the epitome of elegance, a sophisticated respite from the chaos of the city. Members include artists, heads of state, royalty and entrepreneurs. A colonial-style garden hosts concerts, weddings and private VIP Sunday brunches on the lawn.

• To apply to join the Seafarers Members' Club, visit seafarers.co.nz/members-club or email the membership team at membership@seafarersclub.co.nz. Criteria applies.
Share this:
More Culture & Travel / Going Places