Culture with Noelle McCarthy
Broadcaster Noelle McCarthy shares her favourite spots to see, watch and learn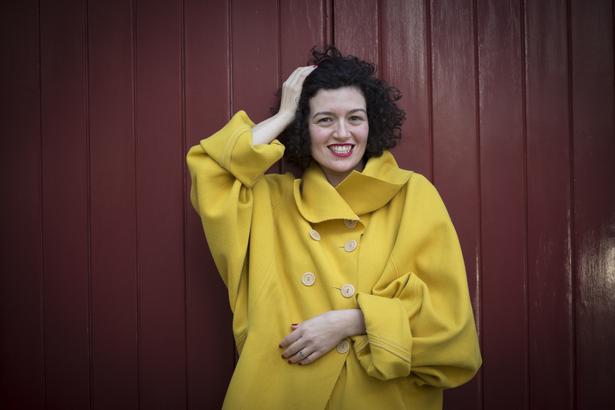 Tuesday Aug. 25, 2015
Where's your favourite place to watch a film in Auckland?
I always feel a bit glamorous in the Capitol, going up those old-Hollywood stairs. There's nothing better than sneaking into the Academy on a rainy Wednesday for a $5 special, and re-emerging totally energised a couple of hours later, after being transported to another world. The fresh flowers in the ladies loos at The Bridgeway are a lovely surprise every time, and getting the ferry over to Devonport to see a great documentary or an old classic at The Vic is my idea of a perfect Auckland day out.
But for atmosphere and a real sense of everyday indulgence, it's hard to go past a screening at the Civic while the Film Festival is on. The grand old lady of Queen St turns a film into an event. Sitting in front of those Art Deco flamingos, waiting for the lights to dim, what bliss! I spent a Saturday morning there recently watching the Gore Vidal/William F Buckley doco Best of Enemies, and it's saying something that the venue was as good as the film.
What exhibition space do you always go back to?
I love the new Auckland Art Gallery, not just for the inspiring and provoking mix of old and new in the collections, but for the space itself as well. It's light and airy and exists in harmony with the spaces around it — the park and the trees on one side, the city on the other. It's a great place to go and hang out.
I live in Parnell though, so it wouldn't be right if I didn't give credit to Auckland War Memorial Museum as well. I go to the Domain most days, and even a quick run around the perimeter of this gorgeous classical building is enough to make one think about time and history and posterity and sacrifice, and all of the things that will still be there after we are gone.
Would you rather go to the ballet, an opera or a play?
Impossible question — it depends on the quality of each one. The memory of a great performance of dance, drama or opera can last a lifetime; on the other hand, time slows to a crawl when you're sitting in the audience of something that isn't coming off. I'm pickier about what I go to these days — life's too short.
Who's your favourite NZ artist?
Colin McCahon. I try to go to see Northland Panels in Te Papa whenever I am in Wellington. The first time I saw it, I felt that proper sense of awe that you get every now and then, if you are lucky, with a piece of art. Also that immediate recognition of a truth you didn't even know you knew.
Also, Kate Newby is fantastic; I love her humour and the sense of play in her work. It was so cool seeing her show get a rave in the New York Times recently.
What's the most memorable gig/concert you've been to in Auckland?
Hard one, too many to choose. Nick Cave in the old St James, leaping across the stage like a besuited Mephistopheles. PJ Harvey at the Big Day Out in a tiny sparkly bodysuit, with a very big guitar. Being part of the blissful congregation for Leonard Cohen at Vector. Getting told off for dancing at Bob Dylan in the same venue by the fun police. Most recently Bic Runga and Tiny Ruins at the Winter Garden in the Civic. I had a little cry when they all did Sway together at the encore, there was so much love in the room.
Share this: