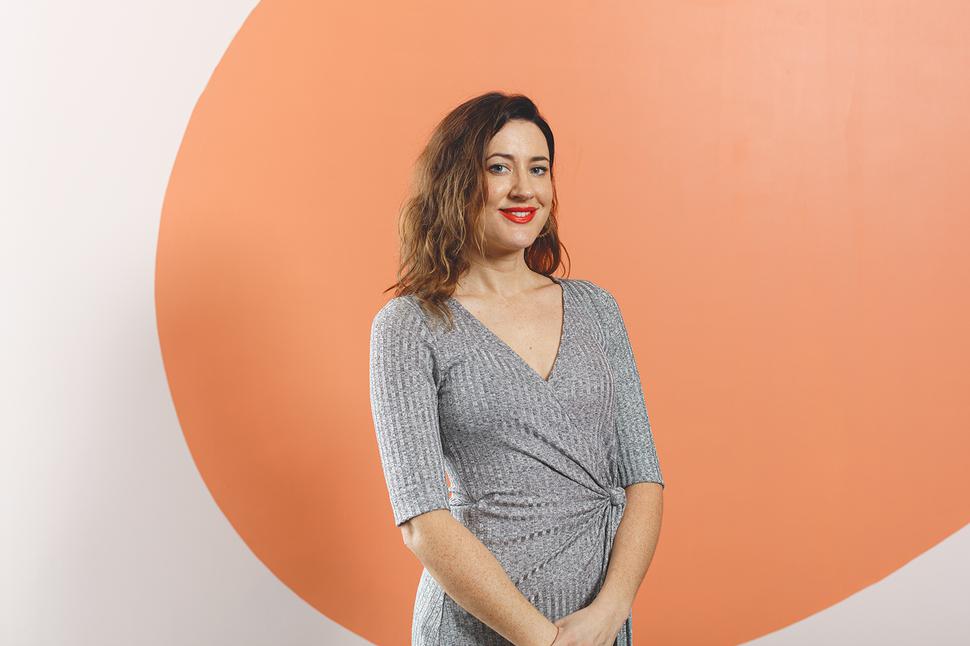 How Manuscript Curator Nina Finigan Makes It Work
The history buff at Auckland War Memorial Museum is behind the exhibition 'Love & Loss', exploring the many ways in which we communicate love
Sunday Oct. 31, 2021
Nina Finigan originally had her sights on a career in fashion and textiles but after taking a contract job in the archive of the Airforce Museum in Christchurch everything changed.
Love & Loss at the Auckland Museum, is her latest exhibition, which opened just before lockdown and can now be viewed online (see link below). A public call-out for letters, text messages, emails and even DMs, from the 1800s to today, resulted in many of the heartfelt items on display.
In conjunction, Nina has also published the book Archives of Emotion, featuring her writing alongside the work of artist Cora-Allan Wickliffe, writer Dr Jess Pasisi and poet Mohamed Hassan.
"Often when people hear the word 'archive' or 'manuscript' they think 'boring'. But to me a manuscript (particularly a letter or diary) contains the essence of a person, a relationship or a moment in time. The ubiquitousness of these documents means that it's easy to forget about their magic but these two-dimensional spaces hold people's lives. I get to look for these stories and bring them to life.
READ: Favourite Things: Auckland Museum Curator Grace Lai
"Curiosity is the number one attribute you need in this job — curiosity about history, people and how the material traces of our lives offer insights into what it means to be human. Although we deal with 'things', people and relationships are at the centre of our work, so you have to be interested in people.
"I have always loved history. This manifested early with an obsession with historic fashion and I devoured anything related to it. I spent hundreds of hours poring over a book called Costume Cavalcade: 689 examples of historic costume in colour, which my mum received as a gift from her parents in 1960."
WHAT KEEPS ME INSPIRED ...
I'm watching... Succession. My god. The characters. The writing. The casting. It's exquisite.
I'd love to visit... Turkey. Such deep and layered history — the marks of which are worn so visibly on its built and natural landscapes. I'm desperate to go!
If I'm having trouble sleeping... I listen to the podcast Sleep with Me. The host, Drew Ackerman in character as Dearest Scooter, tells meandering and dull but strangely comforting bedtime stories that distract a busy mind and lull you to sleep.
The things I treasure most are... those made by people I love. In the first lockdown my mum knitted me a cardigan made from kidsilk mohair. It's beautiful, like a cloud, and every time I wear it I think of her and how much love went into every stitch.
I follow... Political Editing 2.0 (@Politicalediting2) on Instagram. It shares political memes and resources to raise awareness around struggles that marginalised communities face in Aotearoa.
I'm reading... Ocean Vuong's On Earth We're Briefly Gorgeous, Vincent O'Sullivan's The Dark is Light Enough and Alison Jones' This Pakeha Life.
I recently tried... on a leather dress from Cos and it might be the most perfect dress I've put on my body.
For dinner... I'm beyond obsessed with Paradise in Sandringham. I think about it all the time and have it once a week on average. For drinks, Peach Pit (pictured), always. For late-night drinks and dancing, SOAP.
Take a virtual tour of the Love & Loss exhibition at Aucklandmuseum.com
Share this: