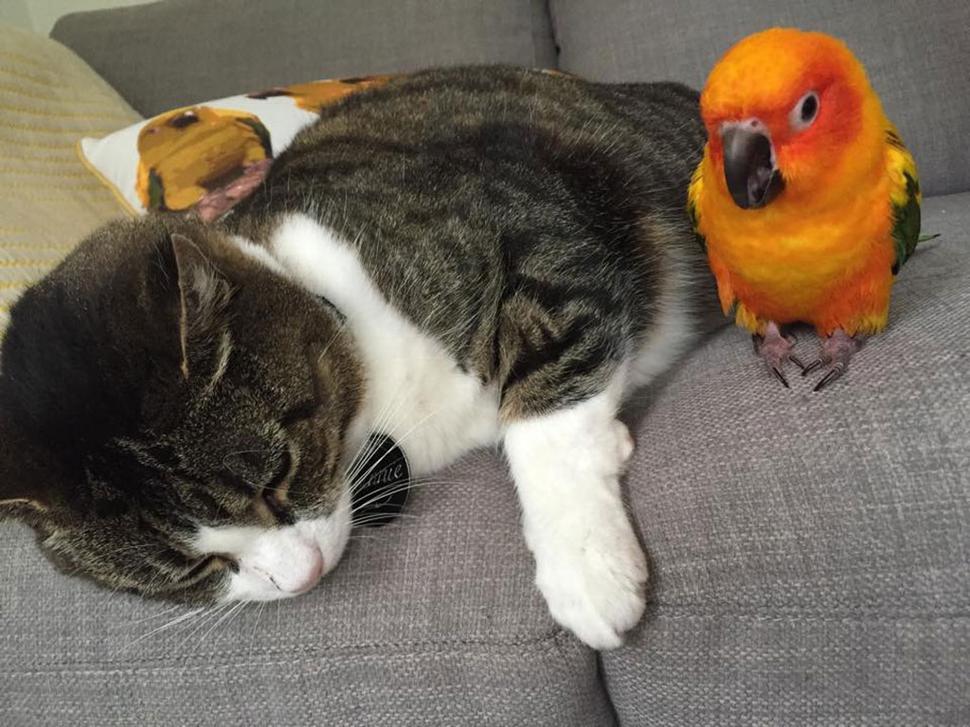 Stylish Pets: David Farrier's Parrot Keith
A day in the life of the television host's pet sun conure
Monday June 15, 2015
This week at Viva we're celebrating animals - the influential, the kind that keep you company, and the ones in need. To raise money for the SPCA we've launched The Pet Project, asking local designers and artists to donate and create special items to be auctioned off to the highest bidder. We'll donate all of the proceeds to the SPCA, so get bidding!

David Farrier's pet parrot Keith is almost as well-known as he is. If he could talk, the Newsworthy host's sun conure would have this to say:
My favourite food is whatever is being eaten by the human whose shoulder I am sitting on. This can include toast, yoghurt, cereal, salad, eggs and roast chicken. If you don't give me what you are eating, I will bite you so hard you will get tears in your eyes.
I like to be scratched just behind my eyes, and just below my ear (which is a gaping hole hidden under my feathers). I also sometimes will lift up my wings but only if I am in a super trusting mood.
I like to annoy my owner by screaming in his ear when he least expects it. I also like to keep him on his toes by biting him at random times for no apparent reason.
The first thing I do when I wake up in the morning is scream and ring my bell until I get attention. Works every time.
When visitors come over I clamber all over them and pick holes in their clothes.
My favourite place to sleep is preferably under the covers. I am a weird breed of bird that likes to cuddle. I am more like a cat or a rat than a bird.
I hate it when my owner leaves me alone for more than 2-3 seconds.
When I'm feeling naughty I throw seed all over the room. Not just seed, but any food. I just get it, pretending I want to eat it, then just chuck it across the room.
My favourite sounds are talkback. I like to listen to New Zealand's biggest idiots ring up and talk on the radio.
My best friend is David Farrier. He's my only proper friend and I will be with him pretty much until he dies, because I live for about 30 years.
Share this: