5 Day Trips for Foodies
Pack the car and an empty stomach and head out of town in search of great food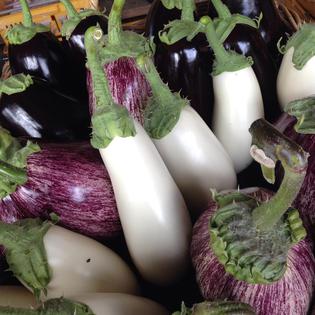 It's the perfect combination: A sunny weekend, an achievable road trip and some good eating. Here are our suggestions for a foodie-themed roadie within coo-ee of Auckland. 
Clevedon
About 40 minutes southeast
Sundays are the day to head out to Clevedon for its farmers' market at the A&P Showgrounds (8:30am-1pm) and its Village Market at the Community Hall from 9am-2pm. While you're out that way, poke your nose into the Cammell's Honey store, artisan bakery Aristocakes, Ness Valley Nut Co. for locally grown macadamia nuts, Naturally there's a country pub here too, The Hotel Clevedon, and we're also fans of the Turanga Creek winery 10 minutes up the road in Whitford, and the Clevedon Coast Oyster Company factory shop also 10 minutes' drive away, situated on the water.
Puhoi
About 35 minutes north
The pretty village of Puhoi north of the city is full of artisan producers plying their wares. On Sundays there is a Puhoi Farmers' Market 9am-1pm), or pay a visit to the excellent Puhoi Valley Cafe and Cheese Shop or the Puhoi Organic Distillery. For something more traditional, head to the Puhoi Cottage Tea Rooms for Devonshire Cream Teas, or check out our favourite, the historic and very quirky Puhoi Pub.
Matakana
About an hour north
Just up the road is the booming settlement of Matakana which is most famous for its Saturday farmers' market (8am to 1pm). However, you'll find a wider burgeoning foodie scene here as well — pop into the Village Butchery or the Matakana Coffee Roastery for some goodies to take home, or relax over a meal at the renovated historic pub here or at a local vineyard.
READ Roadie! The Best Cheap Eats Around New Zealand
Kaiaua
About an hour southeast
The seaside community of Kaiaua on the Firth of Thames is famous for one type of food only — old-fashioned fish 'n' chips — and we can attest they are worth the trip. Work up an appetite at the Miranda Hot Pools up the road, grab some greasies and head down to the beach.
Hobsonville Pt Farmers' Market
About 30 minutes northwest
Another market worth a look is at Hobsonville Pt, which is under cover in an old airport hangar and open both days in the weekend from 8am-1pm. Here you'll find fresh produce, breads, meat, fish, dairy products, eggs, coffee, honey and more. Also worth a look is nearby Catalina Cafe, housed in a historic building used by the RNZAF as part of Hobsonville's airbase.
Share this:
More Culture & Travel / > Local