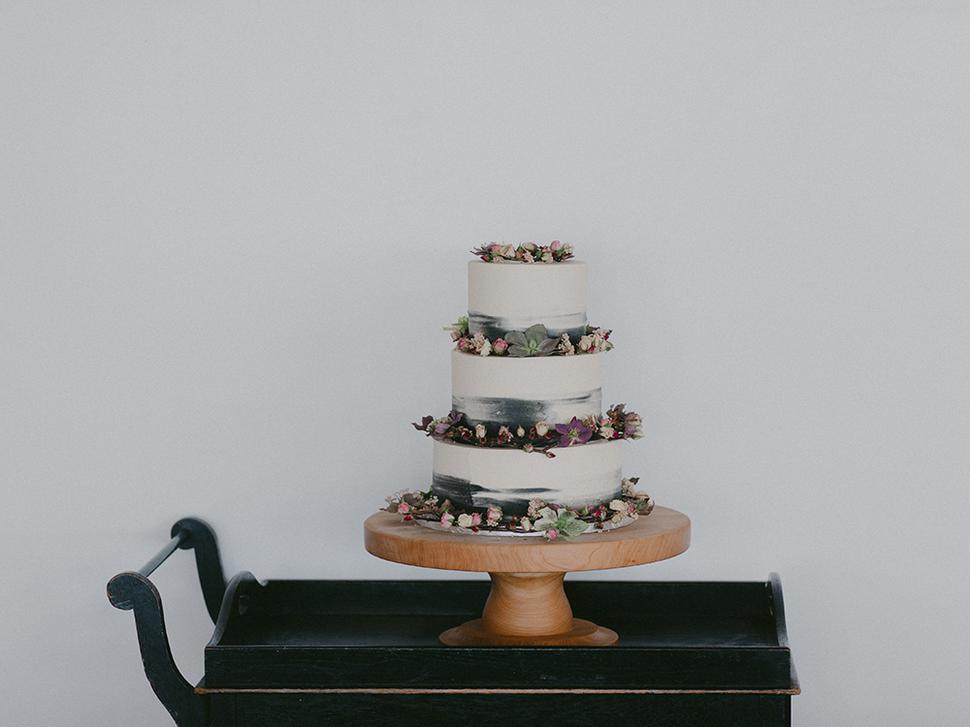 Why Dried Flowers are Wedding Fresh
Florist Antonia de Vere behind Mark Antonia shares her big-day style
Wednesday April 4, 2018
Signature style? 
We are known for our dried floral arrangements most of all, our ikebana style, which is a base of bare twigs and then I glue every individual flower, berry or leaf on individually. I have been creating dried flowers for weddings for many years now, the first being Mark and my own wedding, everything at the reception was dried, it was beautiful. Often the colours for dried weddings are softer, a more neutral palate of colours, however because I can paint the dyed flowers I can do pretty much any colour. One of my recent dried weddings the bride and groom were incredibly stylish and chose dark navies and rich burgundies.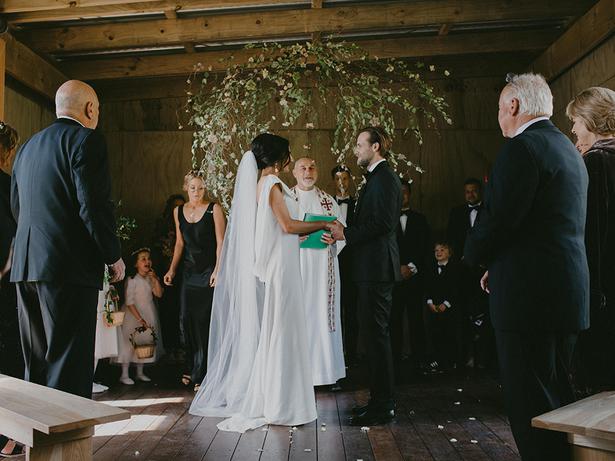 What is the appeal of dried flowers over fresh? 
It means the couples can keep the flowers after as a nostalgic memento of their special day.The flowers can be completely bespoke and I don't have to rely on availability of flowers as much as fresh flowers as I have everything drying already to go. I don't have the stress of having to get a flower that might be out of season, I often have it already, dried and eternal ready to use.
Wedding trends?
I am definitely noticing a trend away from the wild and whimsical that has been really popular over the last couple of years. I've really noticed my wedding clients embracing the more architectural style of my work, they realise this will make their wedding incredibly unique. Even if a couple Is having mostly fresh, there is a trend towards having a dried element, especially dried cake decorations, dried hair circlets or combs, a dried arrangement to sit with the cake or the guest book and hanging arrangements as a backdrop are very popular from us. 
Your favourite wedding arrangements?
I love all dried wedding flowers but I do also love a challenge, I love creating something that hasn't been done before in weddings, for example drying orchids and painting them navy blue. I love pushing the boundaries to be confident in offering my clients something so unique, I love seeing the dried pieces I make living on in couples homes in frames or hung on the wall, its so wonderful that I can make that day last longer, that might be my favourite aspect about creating dried floral arrangements for weddings.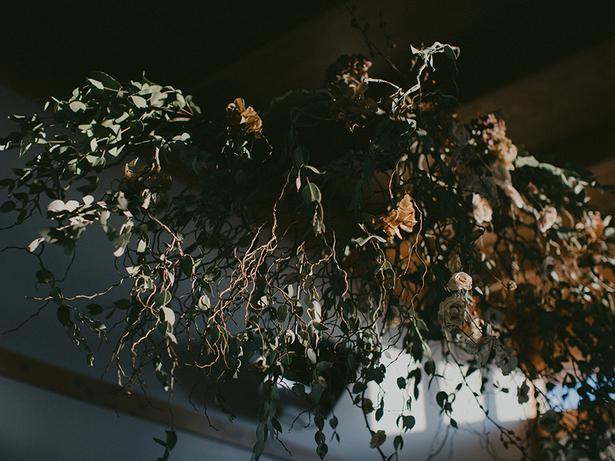 How does social media impact your work? 
I definitely notice a few admirers that my work influences. I take no prisoners and to think I was once so shy and nervous! I don't get much influence from other florists' social media myself, I do however from other artists/makers/architects or stylists, I have seen that my clients definitely notice what I post and when they come to a meeting with me, they often come with screen shots of work I have done and ask for elements of that arrangement. Which is wonderful for me as I am such a visual person.
Any big-day hitches? 
Getting flowers overseas is the most challenging, I am always terrified that customs will swallow up my work or the package will get lost some place in the world. This is the most challenging aspect I face, as because it I am working with dried they literally can be shipped all over the world depending on the countries customs however until those flowers reach their destination I am constantly watching their shipping travels, tracking their movements. 
Share this: