Eat Your Way Around Honolulu
The state capital of Hawaii has plenty of tasty cuisine to satisfy hungry travellers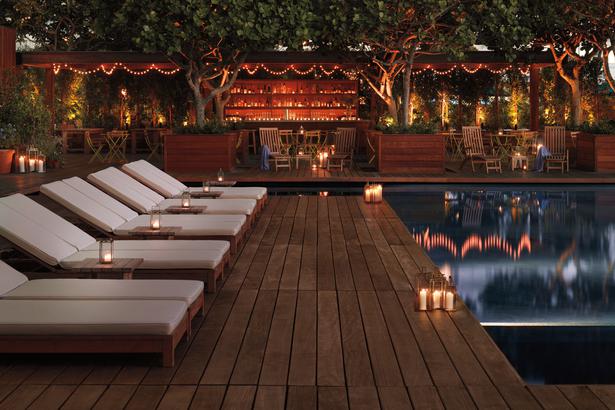 Tuesday Nov. 28, 2017
The food scene has exploded on Oahu over the past two years, but you'll have to do yourself a favour and get a cab 20 or so minutes from Waikiki Beach to find the most exciting offerings.
The city's small Chinatown area and the regenerated Kaka'ako district, both near Downtown, are great places to start; for the freshest seafood on Oahu make your way further northeast to Pier 38; or if you're after a lazy brunch, head northeast to the suburb of Kaimuku.
Here are our top picks of places to taste the best of what Oahu has to offer. 
1. Sunrise Pool Bar at The Modern
The pool bar at the very chic The Modern hotel is a great place to see and be seen (think The Hollywood Roosevelt or the Chateau Marmont in LA), and it's even better when you pair one of its loungers with a frozen coconut mojito: Cruzan coconut run, Monin coconut syrup, horchata, mint and lime juice (US$13). You will not regret this.
• 775 Ala Moana Blvd. Visit Themodernhonolulu.com
2. Koko Head Cafe
The baby of chef Lee Ann Wong, Koko Head serves up fusion brunch food, borrowing from Asian, Hawaiian and American culture, in a very cool diner setting. Think pork and kale dumplings, Auntie Alohi cakes (koena from the taro root, banana, sour cream and guava jam) and omelettes with fried poke (raw fish salad). Prepare to queue — this place is popular.
• 1145c 12th Ave. Visit Kokoheadcafe.com
Recommended in the neighbourhood: Himalayan Kitchen, Kona Kai Sushi, Jawaiian Irie Jerk Restaurant, Island Brew Coffeehouse, Earl Sandwiches, Broken Rice Vietnamese Bistro, Vegan Hills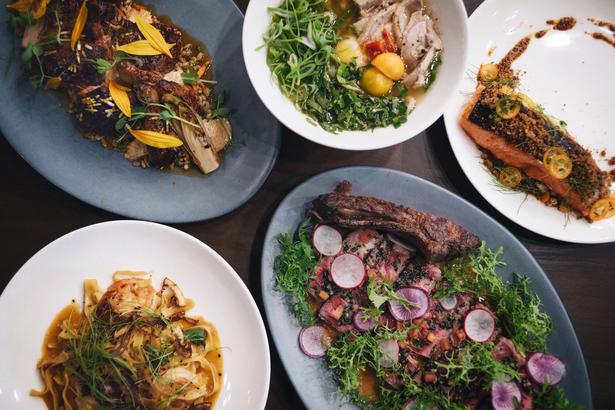 The Pig and the Lady in Chinatown, Honolulu. Picture / Supplied
3. Pig and the Lady
You'll find this Vietnamese fusion eatery in stylish premises in Chinatown, where it serves up a modern spin on pho and other staples We love that the noodle section on the menu is called "Noods" and also that its hipster sister restaurant, in the Ward Village shopping complex on Ala Moana Blvd, is called Piggy Smalls.
• 83 N. King St; 1200 Ala Moana Blvd. Visit Thepigandthelady.com
Recommended in the neighbourhood: Lucky Belly, Downbeat Diner and Lounge, Manifest, Yakitori Hachibei, Encore Saloon, Fete, Scratch Kitchen and Bake, Livestock Tavern, The Tchin Tchin! Bar (a hidden bar at 39 North St), Smith & Kings, Little Village Noodle House, Hasr Bistro
4. Uncle's Fish Market and Grill
Go as close to the source as you can, without actually setting foot on a fishing boat, by dining at Pier 38, the place where they come in. Uncle's Fish Market and Grill have been in operation for 40 years, and serve some of the freshest fish you'll ever taste at its restaurant kitted out with huge black and white historic photographs of the family. Don't miss the ahi poke trio, the blackened mahi-mahi tacos and the tuna sashimi. The fish 'n' chips looks amazing too.
• 1135 N Nimitz Hwy. Visit Unclesfishmarket.com
5. Honolulu Beerworks
Reward yourselves, after a wander around the streets of Kaka'ako decorated with colourful murals, with a local brew at this fun craft brewery that doesn't take itself too seriously. There's heaps of cool merch, lots of beers on tap (including a coconut one when we visited), two beer gardens (one with games) and a yummy menu.
• 328 Cooke St, Honolulu. Visit Honolulubeerworks.com
Recommended in the neighbourhood: 9Bar HNL coffee and bake shop, Paiko, Moku, Highway Inn, Hank's Haute Dogs, Arvo, Bevy Market
• Shandelle Battersby travelled courtesy of Hawaiian Airlines, Hawaii Tourism and Outrigger Hotels and Resorts. For more information on Hawaii visit gohawaii.com, or hawaiianairlines.co.nz
Share this:
More Culture & Travel / Going Places