Chef's Choice: Queenstown on a Platter
Will Eaglesfield, of Eichardt's Private Hotel, shares his top tips on how to make the most of a southern holiday in Queenstown and its surrounds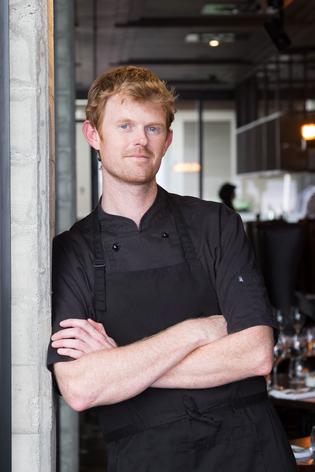 Fresh, seasonal, local is a chef's mantra these days, but Will Eaglesfield walks the talk. He loves to get out among the stunning scenery of Central Otago to enjoy the bounty of nature, source ingredients and take inspiration for his role as executive chef at Eichardt's Private Hotel in Queenstown.
He oversees the menu of The Grille and the 24 chefs who work at the busy lakefront restaurant and also cater for the boutique hotel's guests and those at the neighbouring The Spire property. This English import of 10 years standing got his start cooking as a "chalet boy".
He describes his menus as "contemporary Kiwi" with an emphasis on smoked and grilled flavours and with French and Mediterranean influences. Flavours of the region include crayfish and seafood brought up from Bluff, merino lamb from Cardrona and a personal favourite in tahr tartare.
"We use the filet, it's not too gamey, but a bit stronger than standard steak," he explains of the wafer thin slices of mountain goat.
The menu currently features local cherries mascerated in brandy for use in a vanilla and cardamom panacotta, with the full flush of the stonefruit season eagerly awaited.
READ: Where to Find the Best Food in Queenstown
Steak is The Grille's most popular dish, especially hearty sirloin and tomahawk cuts. This is often served on platters made of local timber, with flat river stones another inventive way of bringing the outside in.
Eaglesfield buys in locally grown rocket, herbs and tomatoes and when out walking keeps his eyes open for wild-grown ingredients.
WILL EAGLESFIELD'S TOP TIPS ON SPECIAL PLACES TO ROAM OR REST UP WHEN VISITING QUEENSTOWN AND ITS SURROUNDS
Amisfield Bistro & Cellar Door 
"It's a great scene up there on a sunny day." Try the daily chef's lunch selection.
Atlas Beer Cafe
"If anyone asks me to the pub that's where I presume they mean." A short walk to Steamer Wharf from Eichardt's, this unpretentious tucked away bar serves craft beer and all-day food. 
Adrenaline activities
"For its good long flight and spectacular views" try paragliding from Coronet Peak. A drive up Skippers Canyon "will make the hair stand on end." The giddy heights of both give a fresh perspective.
Bespoke Kitchen 
"There's a great range of stuff."A top pick for breakfast, the cafe especially well for vegan and gluten-free eaters. Find it at 9 Isle St, Queenstown.
Thyme Track
An "incredibly fragrant walk." Take the Bannockburn walk up to Stewart Town (near Mt Difficulty). If you are there before the new year you will pass a meadow of wild thyme.
Arrowtown shops
"A good range to check out." From the district's Icebreaker outlet store, to good home wares and a little place stocking dolls made of corduroy, the historic town is a browser's delight and a nice drive from Queenstown.
Picnic spot
"Where the Clutha River begins." A trip to Wanaka takes you to this special place. Near the Outlet Motor Camp, walk along the river's edge towards Albertown. Near the rapids, find a bench to unpack on.
• Visit Eichardtsdining.com/thegrille/
Share this:
More Culture & Travel / > Local