Eleanor Ozich Shares Her New York Snaps
The food and wellness guru shares snaps and snippets from a recent whirlwind trip to the Big Apple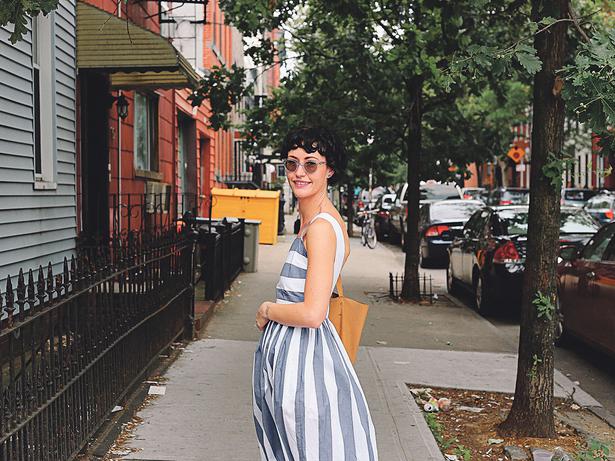 Friday Nov. 24, 2017
Why New York?
Valentin, my partner, was visiting for his business, menswear label I Love Ugly. I managed to convince family to look after our three kids for a week, and went along for the trip. I was in need of a getaway, it was the perfect way to escape winter in New Zealand, and recharge creatively.
What was your favourite thing about the city?
Its intense sense of food, fashion and culture. Although loud and somewhat chaotic, I loved the vibrant buzz, and couldn't help but feel inspired by it all.
How did you choose where to stay?
We stayed in a tiny, one-bedroom apartment in the heart of SoHo, Manhattan. We booked it through Airbnb and loved its homely, lived-in feel. If you're headed to New York, I recommend staying in a true NYC apartment as it gives you a feel of how the locals live.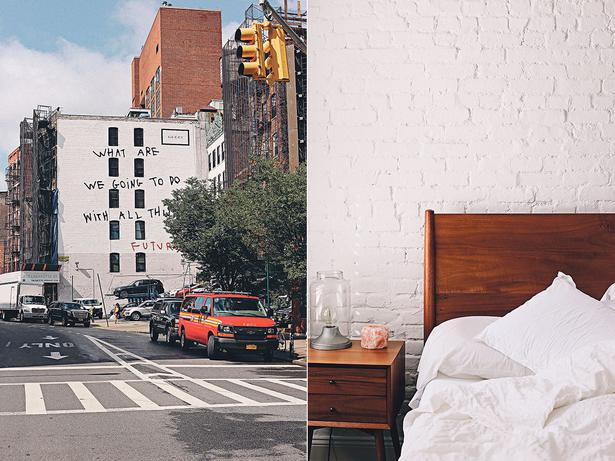 What's a favourite memory from the trip?
On our way to Brooklyn, our Uber driver explained to us all about a new-age religion called The Church of the Flying Spaghetti Monster, also known as Pastafarianism. The way he explained it to us was hilarious, he was so animated and excited by it all, we couldn't help but laugh along.
READ: Harman Grubisa's Campaign in New York City
Hot tips for getting fully immersed?
On our first day, we had a few hours to wait until our apartment was ready, so we found a sunny park bench to sit on next to a noisy basketball court. With a cup of strong, creamy coffee in hand and buttery pastries to nibble on, we people-watched and took in all the vibrance and diversity surrounding us. It's the best way to immerse yourself and observe the true culture.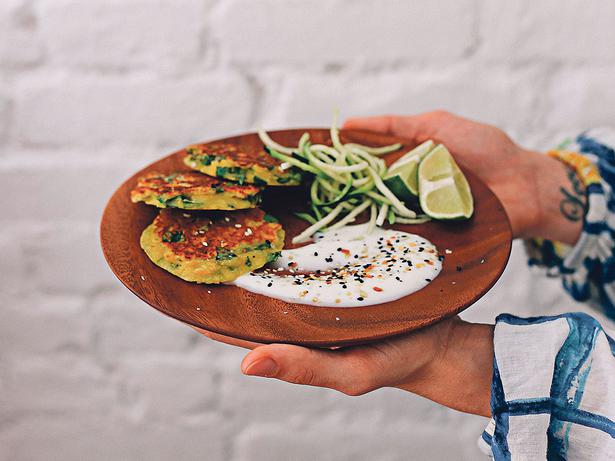 Was there anything that surprised you?
I was shocked by the amount of litter everywhere. You often hear how dirty New York is, but seeing it is another thing. It did, however, make me appreciate how truly clean and green New Zealand is.
Your favourite spots?
After three flights, 34 hours and six plane meals, we were craving something light and healthy to eat, and our first port of call was The Butcher's Daughter in Lower Manhattan. I enjoyed a flavour-packed kale salad and sweet, refreshing watermelon juice.
Happy Bones in Nolita offered a dose of New Zealand coffee culture and a delicious cup of silky, strong coffee. Also a great spot to people-watch, and be inspired by the local art on display in the simple, yet beautiful space.
If you love Italian food, you'll be spoilt for choice. I recommend visiting Piccola Cucina; the pasta is incredible, I'm still dreaming of their handmade spaghetti with truffle oil, olives and prawns.
If you're looking for something a little fancy, Reynard Restaurant in Williamsburg serves a small, simple menu of delicious seasonal fare.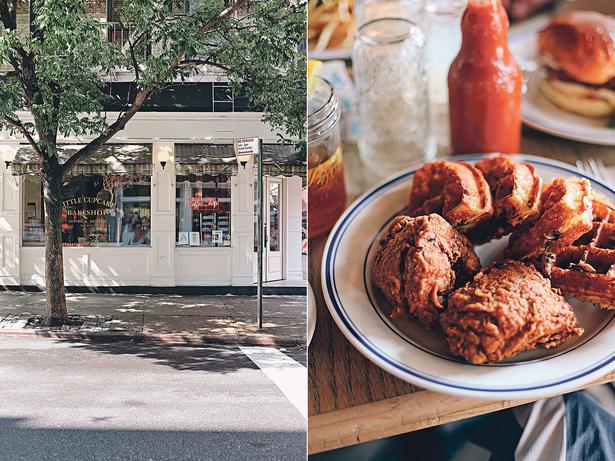 The blueberry and basil cheesecake was perfection — lusciously silky and rich without being overly sweet. It's in a great neighbourhood dotted with boutique stores, eateries and an abundance of street art, also around the corner from an impressive farmers' market open on the weekends.
What did you pack?
I packed a small selection of essentials and well-loved items. I took a simple, leather clutch from Georgia Jay, containing a small selection of beauty essentials and makeup. I prefer to keep my routine simple using a handful of natural products such as coconut oil, witch hazel and a few items from Trilogy.
I love Dr. Hauschka for makeup, in particular its translucent foundation, which gives my skin a nice, natural glow. I packed white leather Veja sneakers, perfect for wandering the streets, and suitably stylish, too. A great ethical choice, as they're made from organic and fair-trade materials.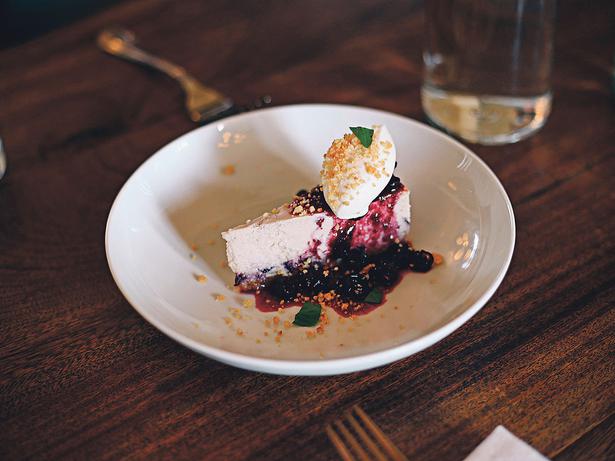 Tell us about your luggage?
I opted for an I Love Ugly duffel bag.
What did you wear on the plane?
A comfortable slip dress, compression leggings (helps with achy muscles), a light merino cardigan and my cashmere wrap from Muse. It's incredibly soft, and acts as a luxuriously cosy blanket to snuggle into.
READ: Zambesi's Dayne Johnston's New York Diary
Do you have an on-plane routine?
A good seat is paramount so I always try to book ahead. I prefer a seat towards the back of the plane, and preferably next to a window. I'll always bring extra water to keep hydrated, and a good romance novel to read. For sleeping, an eye mask comes in handy, as does a travel pillow.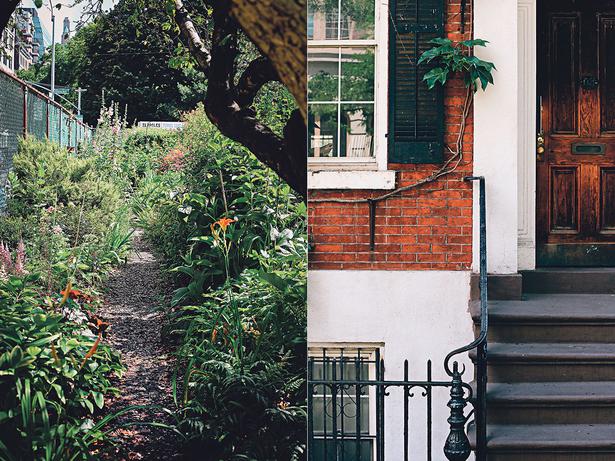 Any jet lag tips?
Avoid sugar and alcohol, as these are the culprits that will leave you feeling dehydrated and cranky. Drink plenty of water, and be sure to walk around the plane as much as you can. Once you arrive at your destination, I'll always stay awake the entire day, and then go to sleep in the evening, even if I'm exhausted. It's the best way to get your body clock back on track.
Where else is on your dream destination list?
Italy, without a doubt. I'd love to do a road trip along the coast, eating delicious meals along the way.
• Eleanor's new book The Art of Simple is out now. $40, published by Penguin.
Share this:
More Culture & Travel / Going Places