The Sought-After New Electric Model From Mercedes-Benz Has Finally Arrived
The EQA is stylish, sustainable, and designed for navigating progressive modern lifestyles
SPONSORED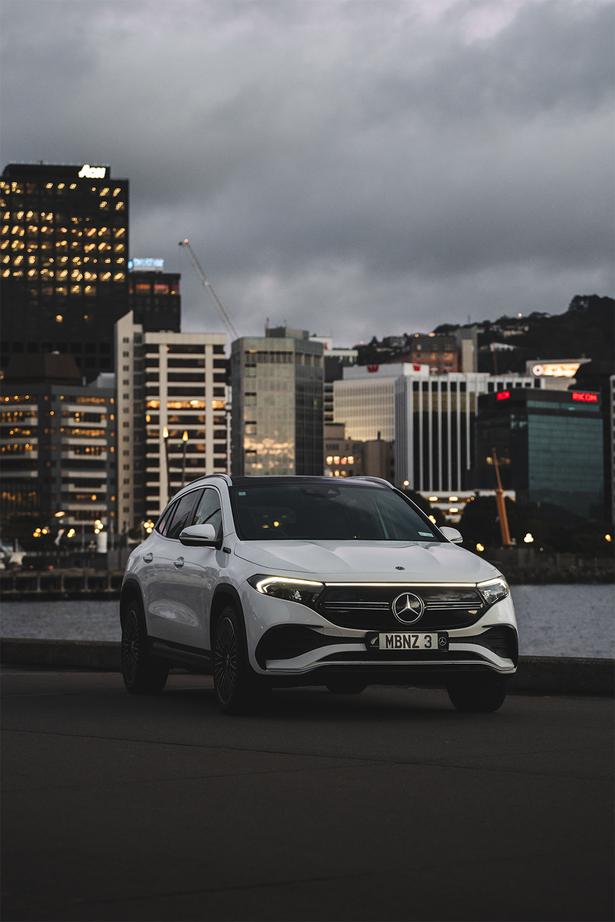 Monday Aug. 30, 2021
It's a luxury item that boasts a long waitlist, and the new all-electric Mercedes-Benz EQA has arrived in Aotearoa at long last. The appeal of this design-driven investment piece is understandable; as savvy consumers increasingly look to demonstrate their values and minimise their environmental footprint, electric vehicles have become the new status symbol for the sustainably minded — with many turning to trusted heritage companies like Mercedes-Benz (founded in 1886) to provide solutions for our evolving lifestyles.
Sustainability is being embraced by the world's leading luxury brands, and Mercedes-Benz is no different. The company is using its cutting-edge German innovation and respected design nous to drive the conversation around sustainable design forward.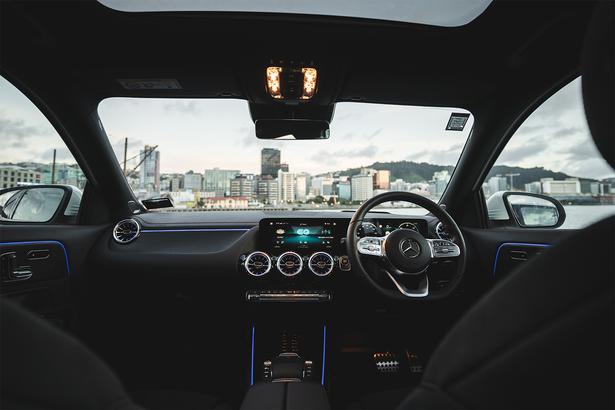 Nowhere is this design-focused approach more apparent than the EQA. Created with discerning drivers in mind, it fuses good taste and encouraging performance with all-electric innovation. Rather than compromising comfort or luxury, the all-new EQA manages to navigate aesthetics, of-the-moment safety features, and sustainability with ease. Sleek on the inside too, with a fresh, high-tech interior that features ambient lighting and comfortable seats (heated for those chilly mornings).
Of course, a contemporary vehicle needs to be connected, and the EQA's wireless charging is valuable for those with a busy lifestyle, the navigation system gets you where you need to go with ease, and the MBUX infotainment system with "Hey Mercedes" voice recognition makes accessing useful functions effortlessly convenient. With all this smart technology and an even smarter exterior, the EQA is in its element in an urban environment — and its surprisingly compact dimensions are well suited to parking and traversing narrow streets, while still providing the practicality that has won the category so many fans.
It's equally adept at whisking you away from the city with its impressive 400km range. Now on the streets of Aotearoa, the EQA is a welcome addition to the local Mercedes-Benz offering and good news for e-vehicle fans. With more consumers looking to make a thoughtful investment, it's good timing for the new EQA to arrive on our shores adding to the growing Mercedes-Benz EQ portfolio.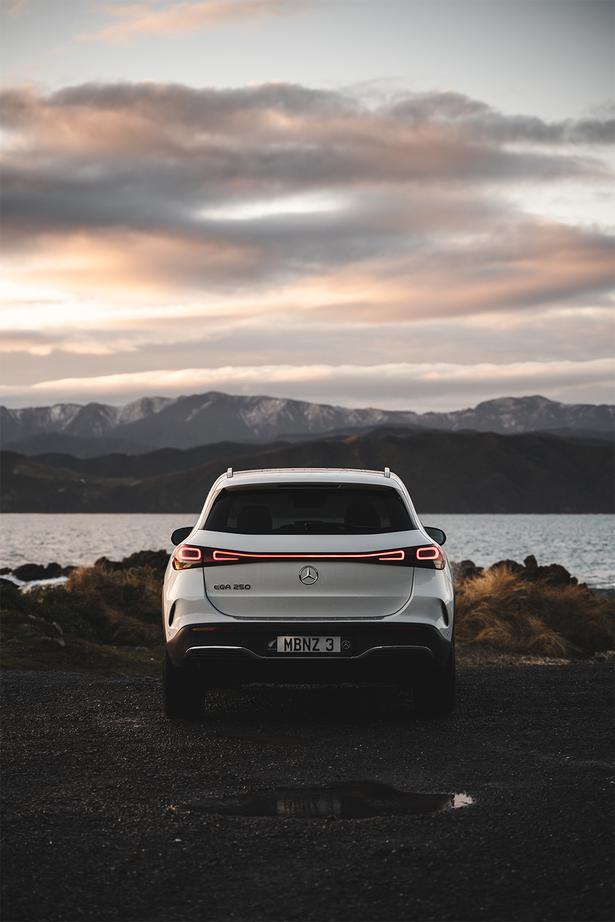 The EQA is ready to seamlessly integrate in your day-to-day, with the capability to top-up a low battery in approximately 30 minutes at rapid-charging stations. It's impressive stuff, part of the cutting-edge technology that's at the heart of the EQA. It's just the latest innovation from Mercedes-Benz, and the brand has other exciting things on the horizon – like working towards an all-electric new vehicle fleet by the end of this decade, plus investments in new technology, integrating more renewable and recyclable materials, and addressing the sustainability of its entire supply chain. Above all, it is crafting vehicles to last.
Are you ready to experience the all-new EQA? Find out more at Mercedes-benz.co.nz/eqa.
Share this:
More Culture & Travel / > Local