TBT: Ellice Road Social Lounge
This pool hall and bar is a 50s-inspired Auckland hangout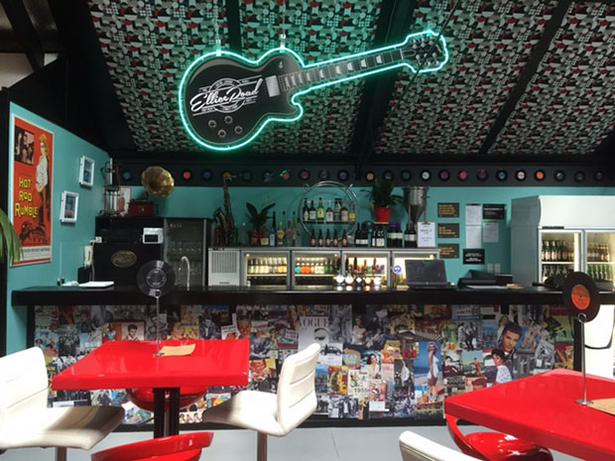 Thursday March 10, 2016
A passion for pool, beer and second-hand "junk" led Nick McIntyre and brother Greg to open Ellice Road Social Lounge late last year. The inner-city pool hall and bar has a 50s-theme, with retro decor sourced and installed by the pair.
"I love everything old. I can go to a junk shop and sit there all day on the floor and play with stuff," Nick says.
The brothers owned a pool hall on the North Shore before buying the upstairs space on Albert St. They stripped the existing pool hall and gave it a facelift, adding picnic tables, diner-style seating and a stage for the bands the bar regularly hosts.
Ellice Road shares a kitchen with its neighbour The Shakespeare (which the brothers also own, along with The Albion). You can expect US-inspired street food (burgers, jalapeno poppers and chicken wings) and craft beer on tap, brewed next door as well. The bar is still evolving Nick says, with handmade boutique spirits to come.
The bar has proved popular for functions, and has hosted a wedding, and a number of corporate events already. There are also weekly pool competitions and open mic nights to draw people up the stairs.
The name comes from the street where the men grew up in Glenfield – which was more farm yard than industrial in the 70s, Nick tells me.
If you like the spacious, laid-back vibe of venues such as Brothers Juke Joint and Britomart Country Club, this place is worth checking out. The bonus is that, like those two venues, drinking is not the sole focus here.
"We want it to be a place you can go and chill," explains Nick. And watch bands, play darts and shoot pool, of course.

• Ellice Road, 57 Albert St, City. Ph (09) 377 9939.
Share this: