22 Great Things to Do in July
Make the most of the month with these food, art, music and cultural events taking place across the country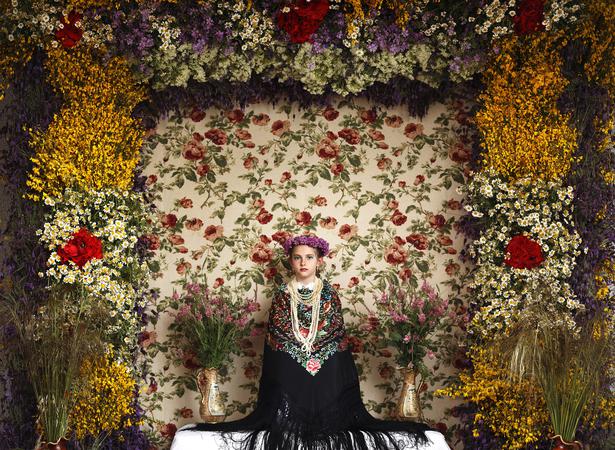 Monday July 4, 2016
1. World Press Photo
The 2016 World Press Photo exhibition showcases winning documentary photographs, drawn from a pool of 97,912 images across 131 countries. Look for the Photo of the Year shot by Warren Richardson, showing refugees crossing the border from Serbia into Hungary.
— Smith & Caughey's, 253-261 Queen St, Auckland, until July 24. Visit worldpressphoto.co.nz
2. Viva Lunch Session
Head along to the Viva Lunch Session presented by Trilogy and supported by HP, Hugo Boss and Imedeen. Janine Allis, the founder of Boost Juice Bars, the Executive Director of Retail Zoo and an Investor on Shark Tank Australia, will share advice on achieving success in both business and in life.
— Auckland Museum Events Centre, July 28. For tickets, visit iticket.co.nz
3. The Cult Project
The latest pop-up dining experience from The Cult Project will be held at Madame George and celebrate a simple staple, the potato, taking it into sweet territory as well as savoury. 
— Madame George, 490 K'Rd, Auckland, July 5 Vist thecultproject.co.nz
4. Traditional Uses of Plants From the Forest
As part of the Matariki Festival, this workshop will look at the various uses of foraged plants from our native bush, hosted by herbalist Donna Kerridge who is an expert in Māori medicine.
— Arataki Visitor Centre, 300 Scenic Dr, Titirangi, Auckland, July 8. Visit matarikifestival.org.nz, bookings essential.
5. Ladyhawke Wild Things Tour
The singer is touring the globe to promote her latest album Wild Things, with three performances set for the NZ leg in Christchurch, Wellington and Auckland. Read about Ladyhawke's favourite things.
 — Various venues across the country, July 21, 22 & 23. Visit ladyhawkemusic.com
6. TSB Wallace Arts Centre exhibitions
Enjoy three diverse exhibitions at the TSB Wallace Arts Centre: Mark Braunias: Field of Vision, the Adam Portraiture Award and mixed media exhibition, Painting Program (Prog), which includes works by Brent Hayward, Jill Kennedy and more.
— Pah Homestead, 72 Hillsborough Rd, Auckland, until September 4, August 21 and September 11 respectively. Visit tsbbankwallaceartscentre.org.nz
7. The Other Side of the Story
Newshub weather presenter Kanoa Lloyd, theatre-maker Rob Mokaraka, private investigator Anna Jeffs and Shortland Street story editor Harry McNaughton will come together for a night of live storytelling, as they share experiences that have shaped their lives.
—The Herald Theatre, Aotea Centre, 50 Mayoral Dr, Auckland July 4. Visit pantograph-punch.com
8. Matariki On The Waterfront
Spread across three days, Silo Park will come alive with light installations, markets, kai and workshops in celebration of Matariki. Check out The Seven Silos of Matariki, a light installation created by a group of artists brought together by Angus Muir.
— Silo Park, Corner of Beaumont Street and Jellicoe Street, Auckland, July 15-17. Visit silopark.co.nz
9. Grilled Cheese Pop-up
Pop-up food stand Little Eats will take over Ponsonby Rd cafe Craft Kitchen, serving up a range of artisanal grilled cheese sandwiches on weekend evenings throughout the month.
— Craft Kitchen, 2 Ponsonby Rd, Auckland, Fridays and Saturdays throughout July. Visit facebook.com/events
10. Flavours of New Lynn
Celebrate diversity and try some new flavours at this fun, family friendly event, with live music and yummy food from around the world.
— West Lynn Gardens, 73 Parker Ave, New Lynn, July 9. 
11. NZ Stories presented by Karyn Hay
Karyn Hay will present the series NZ Stories throughout July, with episodes focused on Ngai Tuhoe, Christchurch underground band Into The Void and one of NZ's largest skateboard manufacturers, Edwards skateboards.
— Rialto channel, Sky TV, Wednesday nights throughout July, 8:30pm.
12. NZ International Film Festival
Catch something from this year's diverse line-up at the film festival, from Personal Shopper starring Kirsten Stewart to Ants on a Shrimp: Noma in Tokyo, as renowned Copenhagen-based restaurant Noma takes up a five week residency at the Mandarin Oriental Hotel in Tokyo. Read more about our top picks here.
— Various cinemas across the country, July 14-September 18. Visit nziff.co.nz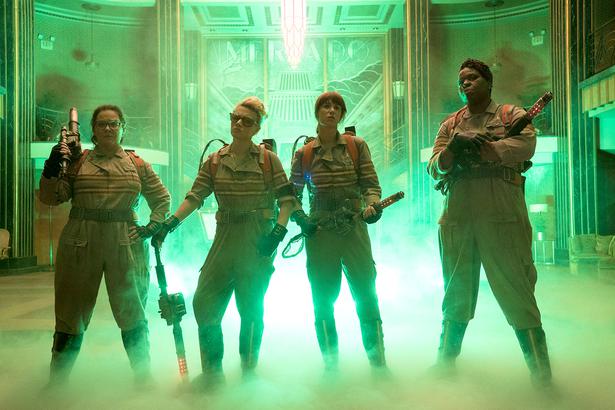 13. Ghostbusters
The 80s classic gets a modern makeover with a remake starring comedians Kristen Wiig, Melissa McCarthy, Kate McKinnon and Leslie Jones as supernatural fighting heroes.
— In cinemas July 14.
14. Auckland Zinefest 2016
Get your fix of independent print at the Auckland Zinefest, returning with works for sale from over 60 zine makers at the Auckland Art Gallery.
— Cnr Kitchener and Wellesley Sts, Auckland, July 24. Visit aucklandzinefest.org
15. The Dinner Crowd
Enjoy Pah Homestead at sundown with a three course dinner, music and art, with the third installation of their winter dinner series. Homestead cafe also has a new daytime winter menu - treat yourself to a poached apple crumpet or warm coconut and vanilla rice pudding.
— 72 Hillsborough Rd, Hillsborough, July 22. Visit eventfinda.co.nz
16. Lawrence Arabia's Absolute Truth Tour
Lawrence Arabia will take his fourth solo album, Absolute Truth, on tour throughout July. The tour will close with a sure to be memorable performance at Mt Eden's The Crystal Palace, accompanied by The Black Quartet.
— Various venues across the country, July 13-29. Visit lawrencearabia.com
17. The Street Food Collective Vegan Takeover
Ponsonby's The Street Food Collective will be serving up all things vegan, with Wise Boys Burgers, Nusantara Indonesian Tea & Mr. Shankly's taking up residence for a day.
— The Street Food Collective, 130 Ponsonby Rd, Auckland, July 9. Visit facebook.com
18. Matariki Art Market & Te Reo Maori Film Day
The Auckland Museum will celebrate both Matariki and Maori Language Week with two special events together on one day – a Matariki Art Market and Kaporangi Kiriata Te Reo Maori Film Day, screening Te Reo Māori shorts, dramatic works and documentaries.
— Auckland Museum, Auckland Domain, Parnell, July 10. Vist aucklandmuseum.com
19. Herbs and Wild Bitters Workshop
Support the work of Kelmarna Community Gardens and learn something new while you're at it. This workshop, lead by Jane Carden, will show how to turn wild foraged plants and herbs into pestos, herbal butter, infusions and herbal vinegars.
— Kelmarna Community Gardens, 12 Hukanui Cres, Ponsonby, Auckland, July 9. Visit kelmarnagardens.nz
20. Smudges, Smears and Adventitious Marks
Artist Trisha Nestor Smith will exhibit a range of her gestural drawings from 1988 to 2016 at Grafton cafe Ceremony. The artist notes, "Smudges, Smears and Adventitious Marks are the words which drive my drawings and lithographs, whether figurative or exploratory".
— Ceremony, 7 Park Rd, Grafton, Auckland, until August 1. Visit ceremony.company
21. The Cure
The English band returns to New Zealand after nine years, with Robert Smith and band set to perform their cult hits including Boys Don't Cry and Friday I'm in Love.
— Vector Arena, July 21. Tickets from Ticketmaster
22. Structures of Viewing
Matt Arbuckle's exhibition Structures of Viewing opens at Tim Melville Gallery; the painter's second Auckland solo show. "My process starts with a feeling – a need to go out into the world and get re-energised or visually stimulated again."
— Tim Melville Gallery, 4 Winchester St, Grey Lynn, Auckland, until July 30. Visit timmelville.com
Share this:
More Culture & Travel / Going Out