26 Great Things to Do in October
Make the most of October with these great film, art and culture events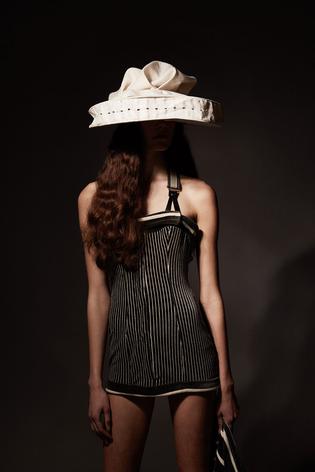 1. The Intellectual Fashion Show
Drawing on the work of artist June Black, the latest exhibition from the NZ Fashion Mueseum and Blikfang Gallery addresses the power that clothing has to transform, and express values and ideas. More than 60 local creatives, including artist Judy Darragh, Zambesi co-founder Liz Findlay and photographer Karen Inderbitzen Waller have contributed to the exhibition.
— Gus Fisher Gallery, 74 Shortland St, Auckland, October 7-November 7. Visit nzfashionmuseum.org.nz
2. Artweek Auckland
Over 1000 artists will display their work in more than 100 venues around the city, with cycle and walking tours also offering guided introductions and a behind-the-scenes look into the Auckland art scene.
— Venues across Auckland, October 8-16.Visit artweekauckland.co.nz
3. Rec
New record store by day and music venue/bar-by-night Rec will host a number of live gigs this month, with Cut Off Your Hands performing with Yukon Era on October 14. Scuba Diva, Purple Pilgrims and Eyes No Eyes are the following day, followed by the Recreation Records Fair on October 16.
— 38 Customs St, Auckland. Visit rec-akl.nz.
4. Sweet Louise 10th Anniversary Fundraising Art Auction
Providing support for those with incurable breast cancer, Sweet Louise will celebrate its 10th anniversary with a special art auction in collaboration with Art + Object. More than 40 artworks will be available to bid on from leading New Zealand artists, including Marti Friedlander, Gretchen Albrecht and Seraphine Pick. View the auction catalogue here.
— Thievery Studio, 203 Karangahape Rd, Auckland, 6pm, October 11. 
5. Manawa Ora: Courage is Contagious
Returning to the Herald Theatre for its fourth year, with music, performance pieces and short plays from talented young Aucklanders involved in the alternative education group Rangatahi. Renowned aerosol artist Owen Dippie is one of this year's mentors, along with musicians Coco Solid and Tourettes, and visual artists Sara Beazley and Lucie Blaze.
— Herald Theatre, Aotea Centre, 50 Mayoral Dr, Auckland, October 5-8. Visit ticketmaster.co.nz
6. Miss Crabb live at the Len Lye Centre
Designer Kristine Crabb will discuss some of her favourite pieces she has designed over the years, before heading to Monica's Eatery for a special 'dinner with the designer' event with New Plymouth boutique Et Vous.
— Len Lye Centre at the Govett-Brewster Art Gallery, 42 Queen St, New Plymouth, October 21. Visit allevents.in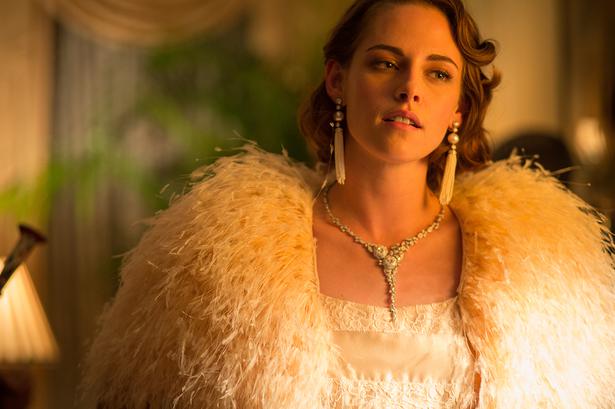 7. Cafe Society 
Kristen Stewart, Jesse Eisenberg, Steve Carell and Blake Lively star in Woody Allen's new romantic comedy, following a young man who travels to Hollywood in the 1930s to work in the film industry. Look out for the incredible vintage-inspired costumes.
— In cinemas from October 20.
8. BePure Live Well Festival
Educate yourself on the latest health products and trends, while enjoying inspiring classes and demos on fitness, nutrition, healthy living and lots more - including workshops with Dr Libby.
— The Cloud, Queens Wharf, Auckland, October 15-16. Visit livewellfestival.co.nz 
9. Odettes Front Row, in association with Viva
The first in a series of fun dining events at City Works restaurant Odettes is a fashion show from Harman Grubisa, with guests able to view the brand's spring 2016 collection and sample Odettes' new summer menu. Read more about the series of events.
— Odettes Eatery, 90 Wellesley St West, Auckland, October 10. Visit odettes.co.nz
10. Vogel Street Party
Five blocks in central Dunedin will be taken over with fashion, art and music this month with the aim to encourage Dunedin residents to get out and about and connect with each other. 
— Dunedin, October 8.Visit vogelstparty.nz
11. Auckland Diwali Festival 
Experience the sounds, sights, and tastes of Indian culture at this year's Auckland Diwali Festival, which will take over Aotea Square, Aotea Centre and Queen St from noon to 9pm each day.
— Auckland central, October 15-16. Visit aucklandnz.com 
12.  The Girl on the Train
Emily Blunt stars in this psychological thriller adapted from the New York Times Bestselling Fiction novel by Paula Hawkins. She plays a divorcee, who each day takes a train past her old house, where her husband lives with his new wife and child - before becoming entangled in a missing person investigation.
— In cinemas from October 6.

13. Dead Air 
Enjoy a night of storytelling with John Campbell, Carol Hirschfeld, Wallace Chapman and Noelle McCarthy, as they share moments in their careers that have left them speechless.
— Q Theatre, 305 Queen St, Auckland, October 19. Visit pantograph-punch.com
14. Volume: Making Music in Aotearoa
Go on a musical journey through the archives of New Zealand music, with this major exhibition at the Auckland Museum celebrating the history of our local music scene. Costumes, instruments, handwritten lyrics and memorabilia will be on display.
— Auckland Museum, Auckland Domain, Parnell, Auckland, October 28-May 21. Visit  aucklandmuseum.com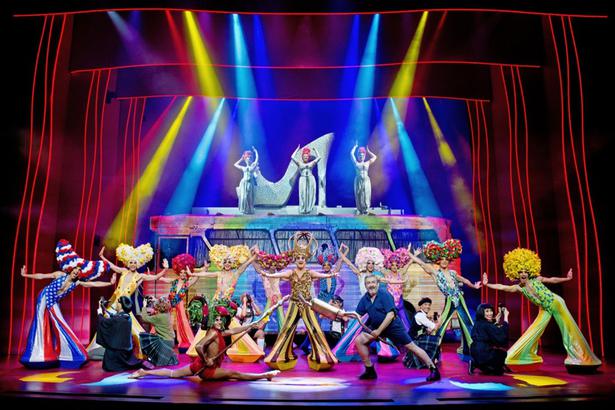 15. Priscilla Queen of the Desert
The fabulous story of three drag artists who jump aboard a bus named Priscilla and end up on a life changing journey, the spectacular musical returns to New Zealand after sold-out seasons at London's West End.
— The Civic, Cnr Queen St and Wellesley St, Auckland, on from October 14. Visit priscillathemusical.co.nz
16. German Film Festival
Enjoy some of the best films to come out of Germany, Austria and Switzerland, with 10 films to be screened. Book in to watch Organised, a documentary dedicated to order and organisation
— New Plymouth October 4-9 and Auckland October 10-16. Visit goethe.de
17. Stanley Palmer Chart of the Far North
A new exhibition from artist Stanley Palmer is on show at Melanie Roger Gallery, with works exploring and revisiting the far north region of New Zealand.
— Melanie Roger Gallery, 226 Jervois Rd, Herne Bay, Auckland, October 19-November 22. Visit melanierogergallery.com
18. The Justice Slam
Head along to this poetry slam as part of New Zealand's National Poetry Day, aimed at bringing together people who want to be united when it comes to justice. Slam host and justice advocate Micah Bournes will be over from America and will also be a judge on the night. 
— St Pauls Crypt, 28 Symonds St, Grafton, Auckland, October 27.
19. Collected Workshops
Collected is running a number of workshops this month, where you can learn everything from how to create your own terrarium, perfect screen printing or make a floral crown. 
— 110 Carlton Gore Rd, Newmarket, Auckland.
20. Laith McGregor Swallow the Sun
During a recent trip to South East Asia, artist Laith McGregor explored the art form of portraiture from early primitive etchings through more contemporary practices, with his latest exhibition reflecting on this. 
— Starkwhite, 510 Karangahape Rd, Auckland, October 1-19. Visit Starkwhite

21. Cover Story
Love music? Head along to this vinyl exhibition, which will see over 80 Base FM DJs reveal their most precious record cover and the story behind it.
— Studio One, 1 Ponsonby Rd, Auckland, October 12-5 November. Visit studioone.org.nz
22. Japan Film Festival
Back by popular demand is the Japan Film Festival, hitting Wellington later this month. Head along and enjoy a range of Japanese films from drama to action and comedy, all free of charge. 
— The Paramount Theatre, 25 Courtenay Place, Wellington, October 18-22. Visit eventfinda.co.nz
23. ASB Auckland Marathon
New Zealand's biggest road race is back - even if you are not running, get out there and show your support on the side of the road.
— October 30. Visit aucklandmarathon.co.nz
24. Billy Elliot The Musical
Based on the cult film, The Auckland Theatre Company is performing this musical for the first time. It's also the first show held in the new ASB Waterfront Theatre, in Auckland's Wynyard Quarter, which seats 660 people and has a bar, gallery and cafe.
— ASB Waterfront Theatre, 138 Halsey St, Auckland, October 7-November 6. Visit eventfinda.co.nz
25. Fleur Wickes It's a Kind of Love Song
The artist's new exhibition It's A Kind of Love Song will feature her signature hand painted and drawn words.
— Space Studio Gallery, 64 Taupo Quay, Whanganui, October 15-29. Visit spacestudiogallery.co.nz 
26. The Maori Portraits: Gottfried Lindauer's New Zealand
Don't miss viewing more than 120 of Gottfried Lindauer's historical portrait paintings. One of New Zealand's most prolific colonial painters, this exhibition offers a rare opportunity to view his work on such a large scale. Another smaller exhibition Identifying Lindauer: His Materials and Techniques will also be on display, offering insights into the techniques he used when creating his artworks.
— Auckland Art Gallery, Cnr Kitchener and Wellesley Streets, Auckland, October 22-February 19, 2017. Visit aucklandartgallery.com
Share this: