29 Great Things to Do in June
A round up of the best art, food, culture and music events on this month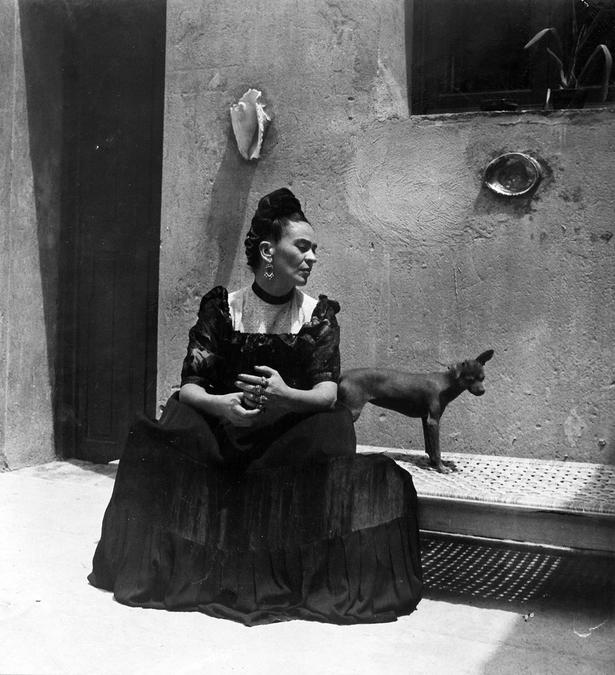 Wednesday June 1, 2016
1. Frida Kahlo - Her Photos
This exhibition marks the first time that images from Frida Kahlo's personal and historic collection have been shown in New Zealand, on display at the Te Manawa Museum of Art, Science and History.
— Te Manawa Museum of Art, Science and History, 326 Main St, Palmerston North, until July 24. Visit temanawa.co.nz
2. Brandy 
Indulge in some late 90s nostalgia as singer Brandy touches down in New Zealand for the first time - performing R&B hits including The Boy Is Mine and I Wanna Be Down.
— The Civic Theatre, Auckland, June 15. Visit ticketmaster.co.nz
3. Hawkes Bay Food and Wine Classic
Set in the picturesque Hawkes Bay, this celebration of food and wine sees a diverse 55 events take place at vineyards, lodges, restaurants and markets in the region. 
— Various locations throughout the Hawkes Bay, June 3-26. Visit fawc.co.nz
4. The Dio Secret Art exhibition
250 secret artists, including Diocesan students and well-known NZ artists, have each created a postcard-size canvas priced at $100 - simply purchase the work to find out who it's by. There will be a special preview cocktail evening on June 9, with the exhibition continuing into the weekend.
— Diocesan School Hall, Clyde Street, Epsom, June 9-11. Tickets, visit diocesan.school.nz
5. The Great Auckland Bike Market
Dedicated cyclists and beginners alike can head to The Great Auckland Bike Market to sell or swap all things bikes, along with free servicing, DIY workshops, gear and retail stalls.
— The Cloud, Queens Wharf, Auckland, June 12. 
6. Aotea Square ice rink
Throw on your puffer, get those skates on and head to the ice rink in Aotea Square as it returns to for winter. The 35-metre double-lane ice slide will also make a comeback.
— Aotea Square, Auckland, June 17-July 24. Visit aucklandlive.co.nz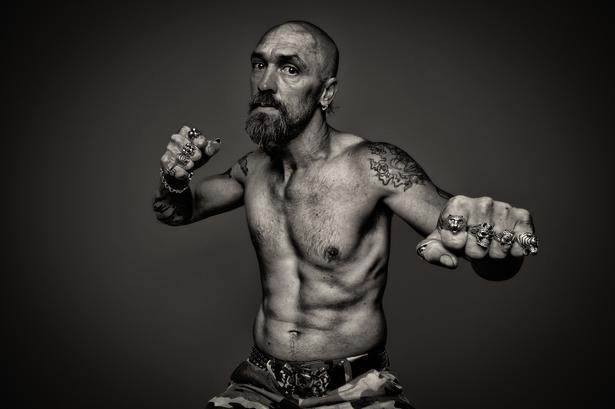 7. Matariki and Bare Truth at Northart
In celebration of Matariki, Painter Frances Atkins and photographer Akura Makea-Pardington will show at Northart. Photographs taken by Ilan Wittenberg from his Bare Truth series will also be exhibited separately, as part of The Auckland Festival of Photography Signature Programme.
— Ernie Mays St, Northcote, June 4-22.
8. That Bloody Woman
Auckland Theatre Company will bring suffragette Kate Sheppard's story to the stage with That Bloody Woman by Luke Di Somma and Gregory Cooper. This 'punk rock opera' rendition will follow her battle to win the vote for women in 1893.
— Skycity Theatre, 78 Victoria St, Auckland, June 9-26.
9. The Dinner Crowd
Homestead cafe will host a session of their winter dinner series, The Dinner Crowd, this month. Set in Pah Homestead's drawing room, the three course dinner offers guests a chance to experience the historic building at night time with drinks, music and a twinkling view.
— Pah Homestead, 72 Hillsborough Rd, Hillsborough, June 17. Visit eventfinda.co.nz
10. What Will We Leave Them?
Margaret Lawlor-Bartlett will exhibit paintings from the last 15 years in What Will We Leave Them?. The show challenges concerns of our ecological fate as a planet, providing a more visual and emotional take on an often scientific topic.
— Parnell Gallery, 263 Parnell Rd, June 14-28. Visit parnellgallery.co.nz
11. NZ Art Show 2016
New Zealand's largest sale of affordable art under one roof at the NZ Art Show, which aims to make it easy to get your hands on a special piece.
—TSB Bank Arena, 4 Queens Wharf, Wellington, June 3-6. Visit artshow.co.nz
12. Stripped Bare
Jennifer De Leon will perform a raw, solo dance work at St Andrews church. The contemporary piece explores vulnerability, terror, silence and stillness.
— St Andrews on the terrace, 30 The Terrace, Wellington, June 17 – 19. Visit eventfinda.co.nz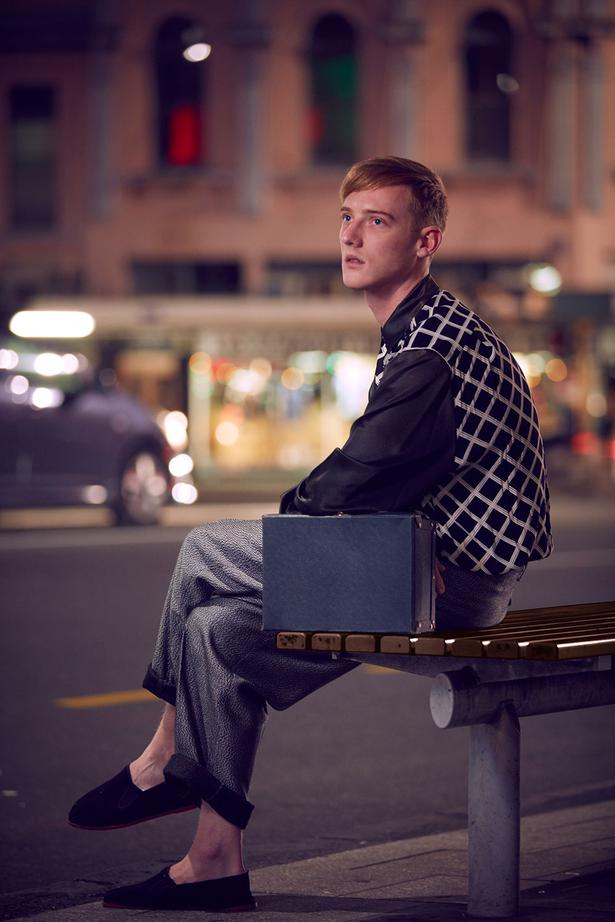 13. Night Bus by Russ Flatt
Photographer Russ Flatt's photographic series Night Bus gives viewers a glimpse into Auckland's nightlife to explore the sexually-charged space between teenagehood and adulthood.
— Tim Melville Gallery, 4 Winchester St, Grey Lynn, June 7 - July 2. Visit timmelville.com
14. Depot Artspace
As part of the Auckland Festival of Photography, Depot Artspace will show George Chance and Anton Maurer: Contemplations Of Place: Eight Decades On and Emma Badeia: Dust & Pinecones. Both exhibitions contemplate the New Zealand landscape, with some of George Chance's images dating back eight decades.
— Depot Artspace, 28 Clarence St, Devonport, June 11 -29. Visit depotartspace.co.nz
15. Waiheke Island Winter Arts Festival
35 creatives will open their studio doors for the Waiheke Island Winter Art Festival, organized by the Waiheke Community Art Gallery - painters, sculptors, jewellers, shoemakers and ceramicists are all taking part. 
— Various locations across Waiheke Island, June 4-6. Visit waihekeartgallery.org.nz
16. Scheherazade
June sees the New Zealand Symphony Opera present Scheherazade. Conducted by Miguel Harth-Bedoya, this exotic performance will include Kodaly's Dances of Galánta, Lalo's Cello Concerto  performed by Johannes Moser and finish off with Rimsky-Korsakov's Scheherazade Op 35.
— Various locations throughout the country, June 17-15. Visit nzso.co.nz
17. Matariki Festival
The rise of the seven stars of Matariki signifies the Māori New Year - take a moment to celebrate the year gone by and look towards the year ahead with over 100 events - including a dawn blessing, performances, hāngi, artwork and more.
— Various locations throughout the country, June 18-July 17. Visit matarikifestival.org.nz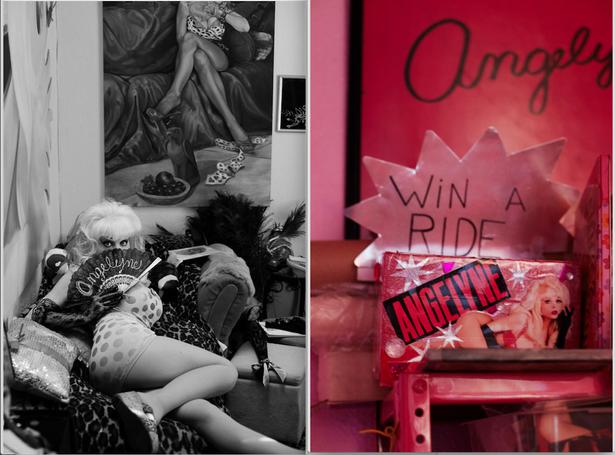 18. LA Eccentrics
London-based photographer Rebecca Zephyr Thomas notes eccentric characters among her favourite subjects. This month she will show a new series of portraits as part of the Auckland Photography Festival, having recently spent time in LA capturing the Hollywood scene.
— Club Mirage, 93 The Strand, Parnell, June 2-24. Visit clubmirage.co.nz
19. Queenstown Winter Festival
Make the most of the beginning of snow season with the Queenstown Winter Festival. Taking place across 10 days, the festival includes street parties, fireworks and lots of action on the slopes.
— Various locations throughout Queenstown, June 24-July 3. Visit winterfestival.co.nz
20. Queen's Birthday on Queens Wharf
Celebrate all things British during Queen's Birthday weekend at Queens Wharf – think royal with a "grand cake-off", dog show and the Auckland City Brass band playing throughout the weekend.
— Queens Wharf, Auckland Waterfront, June 4-6.
21. Sit and Knit
In remembrance, Auckland Museum will host a 'knitting bee' in the style of those held during The First World War to knit for soldiers. Today, the aim is to knit 1000 peggy squares for a blanket to be donated to the Auckland City Mission.
— Auckland Museum, June 18. Visit aucklandmuseum.com
22. Dust
Artist Oliver Wall explores language and marketing through paintings in his latest exhibition, Dust. In critique of the highly manicured state of advertising, he uses text and image, like in ads, but offers much less certainty of message.
— 375 Karangahape Rd, Auckland, June 7-12. Visit instagram.com/theoliverwall
23. A can for a coffee
On June 21, trade in a can of food for a coffee at Goodness Gracious, with all proceeds going to the Auckland City Mission food bank - a simple way to help support those in need.
— Goodness Gracious, 2A New North Rd, Auckland, June 21. Visit goodnessgracious.co.nz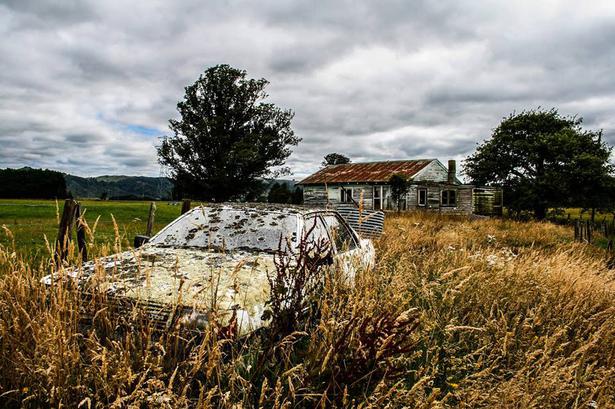 24. The Art of Falling Apart 
Photographers Harley Plowman, Kelly Stacey and Robert Štrup will together exhibit at Alberton as part of the Auckland Festival of Photography. Titled The Art of Falling Apart, the exhibition captures the eerie beauty and stillness of abandoned buildings.
— Alberton, 100 Mt Albert Rd, Mt Albert, June 1-24. Visit heritage.org.nz
25. NZ Boutique Wine Festival
Showcasing over 200 wines from boutique wineries across the country, the NZ Boutique Wine Festival will be a day of vertical tastings and food pairings at either lunch or dinner sessions, including a masterclass with Viva's wine editor Jo Burzynska at the 2pm lunch session.
— Imperial Building, Fort Ln, Auckland, June 12. Visit boutiquewine.co.nz
26. Impala Nightclub Opening
Setting out to revive Auckland's nightlife, Impala will open its doors on Queen's Birthday weekend, with a fit out by design firm Think Shift and visual art by Ken Griffen.
— Impala, 7 Shortland St, Auckland, opens June 3. Visit impalanightclub.co.nz
27. Simunovich Olive Estate Harvest Tour 
Enjoy a guided tour of the Simunovich Olive Estate, olive oil tastings with freshly baked bread, a two-course rustic lunch at Bracu and if you're feeling game, try out the Beretta at the claybird shooting range.
— Bracu Restaurant, 49 Main Rd, Bombay, Auckland, June 12. Visit eventfinda.co.nz
28. Grayson Perry: All Man
Turner Prize-winning artist and BAFTA Award winning presenter Grayson Perry will explore masculinity in his three part series Grayson Perry: All Man. He sets out to challenge and change expectations, questioning what it means to "be a man" in modern Britain.
— Sky Arts Channel 020, June 9, 16 and 23, 8:30pm.
29. Pacific Dance Festival
Across six nights the Mangere Arts Centre will come alive as performers celebrate the annual Pacific Dance Festival. Among these performers is Julia Mage'au who will perform Wearing My Map, a piece that integrates Papua New Guinean dance and video narrative.
— Mangere Arts Centre, Mangere, June 13-15. Visit pacificdance.co.nz
Share this: