Must-See Exhibition: Headland Sculpture on the Gulf
We talk to two of the local collaborating artists contributing to Waiheke's Sculpture on the Gulf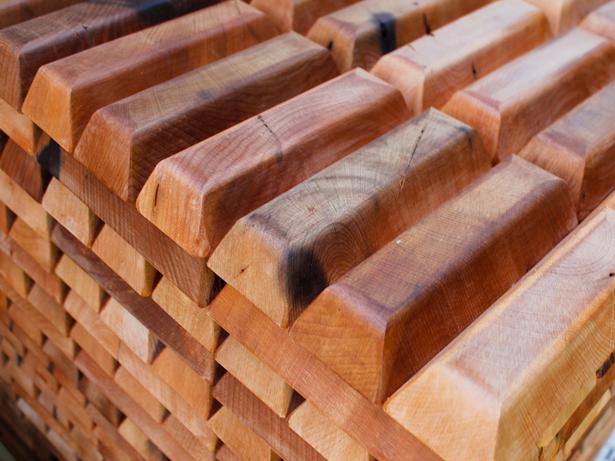 Thursday Jan. 26, 2017
One of the most pleasurable ways to view art would have to be lying in the long grass on a sunny day overlooking Waiheke's Matiatia Bay. And, from this Friday, you can do just that with the return of the biennial Headland Sculpture on the Gulf. Thirty-four sculptures by leading artists — including Paul Dibble, Chris Booth, Denis O'Connor and Kazu Nakagawa — are dotted on a trail which leads you along the coastline towards Church Bay.
READ Viva Editor Amanda Linnell Shares Her Waiheke Secrets
Meanwhile back in the pavilion at Matiatia Bay, there is the opportunity to indulge in local food and wine, listen to live music and continue the creative experience with workshops at the Pavilion Gallery. Here, amongst other works, you'll find There's Gold in Them There Hills, a collaboration between locals artist Anton Forde and former Swiss banker Matt Harte.
The sculpture is made up of 1125 kauri "bricks" found on Trade Me which were once covered in tar and used to line the horsedrawn tramlines on K Rd. The pair slowly and painstakingly, over six months, transformed the bricks into kauri ingots — each with an individual value, number and stamp by the sculptors.
"The numbers reflect the growth cycle of the tree and the diminishing resource of kauri," explains Anton. "It also sets out to question the meaning of wealth and our values system." Each ingot will be individually sold once the exhibition opens.
• Friday January 27-Sunday February 19, 8.30am-10pm, from Matiatia Wharf, Waiheke. Adults $10, children free.
Visit sculptureonthegulf.co.nz
Share this: